Britannia's results for the second quarter (July-September) have pleased the Street with operating margins showing a small increase despite a significant rise in input costs. But Vinita Bali isn't particularly happy.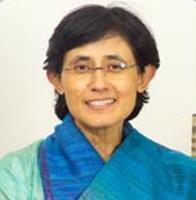 "If you look last year over this year, the improvement in margins is nearly 90-100 basis points (bps). But the fact is, we are only the tallest midget among peers as far as margins are concerned. Commodity inflation remains a significant challenge," she says.

The 57-year-old managing director of the Bangalore-headquartered Britannia Industries is determined to face the challenge head on. "We will grow, but grow profitably," she says.

In a move that will ensure Britannia comes even closer to its consumption markets, the company proposes to in-source manufacturing by setting up greenfield manufacturing plants in areas such as Bihar, Odisha and Gujarat as well as buy equity stakes in companies promoted by its contract manufacturers.

Currently, Britannia has two manufacturing facilities each in West Bengal and Uttarakhand, and one in Delhi. Its subsidiaries have plants in Puducherry, Gwalior and Guwahati.

Bali says that these measures will help push up the proportion of in-sourced manufacturing from the current 45 per cent to 65 per cent in the next few years.

Taking up in-sourced manufacturing has other benefits, too, says the alumnus of the Jamnalal Bajaj Institute of Management Studies, Mumbai, such as pruning costs.

"There are three parts to our overall strategy," says Bali. "One is revenue management, the second is cost management and the third is innovation. We have, for instance, taken up 380 different initiatives across functions to manage costs," she says.

"Innovation is something we lay special emphasis on in our drive to delight consumers and revenue management is a factor of our product and SKU (stock-keeping unit)
mix, geographic spread etc," she says.
Then there are the seven power brands - Good Day, Marie, Milk Bikis, Tiger, NutriChoice, Treat and 50-50. Together, these products give Britannia the bulk of its bakery revenues, which constitutes 80 per cent of Britannia's top line, down from almost 95 per cent earlier. The rest, 20 per cent, comes from dairy and international operations.
While these products remain critical to Britannia, Bali, who has been with the company for seven years and has worked both in India and abroad with multinationals such as Coca-Cola, says that having a regional portfolio of brands is also of paramount importance.
"Consumers have local preferences and tastes," she says. "They have to be addressed as part of the footprint of consumption."
Of these, regional-level products are Britannia Top and NutriChoice Thin Arrowroot biscuits in West Bengal and Tiger Brita biscuits in Kerala, among others.
The strategy, say analysts, of having both regional and national brands is to ensure that users do not slip out of Britannia's consumption net at a time when the market has become hyper competitive.
In the past few years, companies such as Hindustan Unilever, which a few years ago counted on its power brands, as well as PepsiCo have focused on both regional and national products to drive penetration.
For Britannia, say analysts, catering to local and national tastes is also important to ensure its presence in households stays intact.
According to Bali, Britannia's household penetration at the moment is 50 per cent, which is more than half of the Rs 10,000-crore (Rs 100 billion) biscuit category's overall household penetration in India (90 per cent).
Britannia and its rival Parle Products have both about one-third market share each, with players such as ITC as well as regional brands such as Priyagold snapping at their heels.