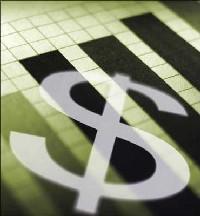 In a first-of-its-kind step, Brazil, Russia, India, China and South Africa (BRICS) will be signing an agreement on Thursday under which they would be able to give credit and grants to each other in their own currency instead of dollars.

The summit, to be attended by Prime Minister Manmohan Singh in Chinese resort city of Sanya, will discuss a whole range of issues related to global financial and economic situation besides matters related to energy security, food security and challenges posed by terrorism.

At the summit, South Africa will join as the new member, making it a five-nation grouping of fastest growing economies.

BRICS will be discussing the reform of the international financial system, National Security Adviser Shiv Shankar Menon told journalists accompanying the prime minister to Sanya.

"We (BRICS) are making a beginning. An agreement will be signed under which BRICS countries will be able to issue credit or grants to each other in own currency," Menon said, noting that it was first such step.
Asked about India's position on Chinese efforts to make its currency Yuan as an alternate to dollar for trade, the NSA said there was no such proposal before the BRICS to make Yuan as a reserve currency.
When pressed further, he said it was a larger issue related to reform of the international monetary system and could not be settled by five countries.
Commerce and Industry Minister Anand Sharma said: "we have not reached a stage to make a definite statement" on this issue.
Sharma said the BRICS countries, which are fastest growing economies and projected to contribute 48 per cent to the global economy in the next decade, would discuss their role in addressing the international financial and economic crisis.
As part of the evolution process of BRICS, the Trade and Economy Ministers would be meeting for the first time to take stock of the international economic situation and their inputs would go to the summit on Thursday.
The BRICS countries have been pushing for restructuring of the global financial architecture to make it more representative.
Sharma said the BRICS countries would discuss how to coordinate to enhance their trade and economic relations and contribute to the global economy.
In the context of India, he said it was trying to increase exports as it aspires to have a trade volume of $450 billion by 2014 with the world.
The trade volume stood at $200 billion in 2010-11 and touched $208 billion in February last.
To increase commerce, India recently signed trade-opening Comprehensive Economic Partnership Agreements (CEPA) with Japan and Malaysia and was fast-tracking negotiations on such pacts with Indonesia, Thailand and Canada.
Sharma said the agreement to be signed by the BRICS countries was an "exploratory MoU" that will enable the member countries to give credit in local currency and access domestic capital markets.