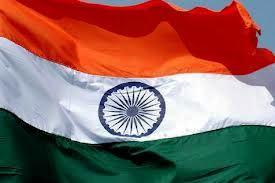 For the last few years, Italian confectionery major Perfetti van Melle has been adapting its Indian campaigns for brands like Alpenliebe and Big Babol for the European market.

Pond's and Cadbury's employ their agencies in India to produce creative ideas for other Asian markets.

In 2007, Chinese computing giant Lenovo made the Indian city of Bengaluru its global headquarters for advertising and marketing.

And even as you read this, a small company in Chennai, Rage Communications, is putting finishing touches to work for global clients in London, Singapore and Australia.

And these are just a few of many examples.

The fine print is, India is poised to become the outsourcing powerhouse for advertising.

Until about a decade ago, the only markets where India exported advertising ideas and finished creatives were those of its neighbouring countries.

"Ads for Sri Lanka, West Asia, even Pakistan, used to be made regularly in Mumbai," recalls MG Parameswaran, executive director and CEO, Draftfcb Ulka.

For example, Fair & Lovely ran its Indian ads in Sri Lanka and Pakistan.

In fact, India was always asked by a whole host of FMCG and consumer electronics companies to adapt global creatives.

There are three models of outsourcing.

The lowest-hanging fruit is the cost-based decision to outsource studio functions and artwork.

Without much intellectual input, it is usually a cheap bargain for marketers.

Salaries for crafting work as well as raw material costs in the US, for instance, are higher than in emerging markets like India.

Besides, studios post artwork on servers that can be accessed globally, which eliminates accessibility costs for marketers.

In digital advertising, back-end outsourcing is quite popular.

Industry estimates say a global brand can save almost 40-50 per cent of its advertising costs by outsourcing execution to a relatively cost-effective country.

The second model brings in the need for ideation and can include crafting of those ideas too.

This is fast gathering steam.

Amit Akali, national creative director and executive vice-president, Grey India, says that while he was in his previous agency, O&M, he worked on some of Lenovo's campaigns and the 'cast away' commercial created in India ran in almost all global markets except China.

That Indian ad folk are English-speaking and exposed to international craft help the cause.

"India is a microcosm of the world," says Sumanto Chattopadhyay, executive creative director, O&M, South Asia.

"Learning to appeal to disparate market segments and different cultural mores with a universal message becomes second nature.

"This is in
sharp contrast to American advertising professionals who grow up in a homogenous society in which a limited set of cultural cues are appreciated across the board."
A third, more collaborative model, that is now taking shape.
Here, the mother agency works in tandem with another agency for specific projects.
This could include basic work like translation and adaptations or some ideation specific to the relevant markets.
This is the case with brands that look for control on the uniformity of the communication. This can improve internal efficiencies and prove cost-effective.
Prasoon Joshi, executive chairman and CEO-India, and president, McCann Worldgroup, South Asia, is in favour of this model as he feels it is a practical one.
"No two markets have the same sensibilities," he opines.
Take McCann and Goodby that came together over a year ago to form an agency, Commonwealth, to service Chevrolet globally through specific hubs -- a model where India was seen as the pioneer for creative ideas for the Asian region.
Now, the agency also has centres in other countries like the UAE and Thailand and as things stand, the best idea, irrespective of the market of origin, is adapted in other markets.
David Chang, managing director, Accenture Interactive, who is based in the US, says his agency has digital marketing and experience design capabilities in the US and Europe that collaborate with ad production and development centres in Costa Rica and India.
The company's global clientele has reduced costs by 40 per cent through this model.
"The 'offshoring' of marketing services has grown rapidly in the past five years due to the timely convergence of the growth in digital media and the onset of the global recession," Chang says.
Not just MNCs, there are Indian brands that continue to use Indian talent to produce work for their overseas markets.
Mahindra Auto outsourced the ideation of the XUV500 ad for South Africa to India.
The company enlists the help of local agencies abroad only for execution. Campaigns for Titan International created in India have been adapted for the rest of Asia and West Asia with an oriental cast of actors -- all shot and packaged in India.
If a global brand is targetting Asia, it cannot afford to overlook India as a sourcing hub for advertising.
"More and more MNCs will use India as a regional hub for South East Asia due to the sheer size of the local communication needs, which far outstrips that of our neighbours," says Satbir Singh, managing partner and chief creative officer, Havas Worldwide India.
And he has a point: The consumer market in India is more than double of, say, Singapore and Malaysia put together.
Given the potential, it's easy to see why many brands want to concentrate their advertising chores in India or solicit ideas for other countries in the region.