While consumer electronics, technology, mobile phones, auto and sports-wear categories dominate the top 20, FMCG has only one entry in the list.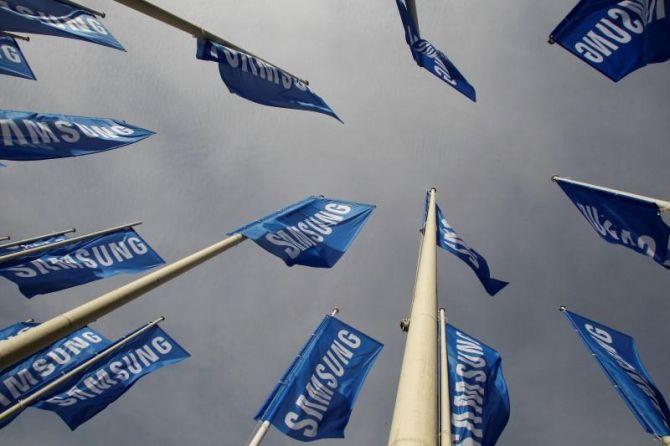 Consumers appear to be flocking towards the familiar as optimism and satisfaction levels take a hit, the latest edition of the Brand Trust Report, released on Tuesday shows.
Consumer electronic brands Samsung, Sony and LG have retained their top three positions in a repeat of last year, the 2018 study says, which surveys nearly 2,500 consumer influencers in 16 cities to arrive at the list of the country's thousand most trusted brands.
The top 20 list comes from this overall ranking.
Consumer influencers refer to working professionals in the age-group of 21-50 years, both male and female, who belong to a higher socio-economic class (A/A+).
The fieldwork for the study was conducted between December 2017 and February 2018.
Apart from consumer electronics, technology, mobile phones, auto and sports-wear categories dominate the top 20 list, while fast moving consumer goods (FMCG) has only one entry in Patanjali (ranked 13th).
Corporate houses such as Tata, Reliance, Bajaj and Godrej also figure in the Top 20 list, ranked fourth, 14th, 16th and 17th.
Significantly, trust levels have dropped for television media, direct-to-home television, food and beverage (F&B) and FMCG brands.
"The key takeaway from this year's study was that there were lower number of brands that rose in terms of trust versus those who reported falling trust levels.
"The latter is clearly higher. So, 307 brands showed higher trust levels this year versus 370 brands that reported falling trust levels," said N Chandramouli, chief executive officer, TRA Research, the company which brings out the annual trust report.
Over the years the gap has been widening: In 2017, some 323 brands reported higher trust levels versus 348 brands that reported lower trust levels.
In 2016, some 351 brands showed higher trust levels versus 365 with lower trust levels.
"The number of brands rising or falling in trust is indicative of the general consumer disposition towards the environment," Chandramouli said.
"Their response is basically an indicator of attitudes and moods towards brands. It can be understood as a framework of expectancy, which is on the lower side this year. Plus, dissatisfaction levels of consumers towards brands is also on the rise," he says.
On the positive side though there were 318 new brand entrants in the study this year, Chandramouli said, close to the number last year, which was 320.
This is a nearly 14 per cent year-on-year jump when the 2016 figure of 280 new brand entrants is taken as the base.
Among the new entrants this year are Huawei's Honor and Lenovo's Moto G, ranked 456 and 471.
DCB Bank and RBL Bank, ranked 622 and 821. And Hindustan Petroleum, Reliance Energy and GAIL, ranked 560, 711 and 748 respectively.
Chandramouli says that food & beverages (F&B) and FMCG remain the key contributors in terms of volume share in the 2018 trust report at 25.6 per cent.
But there is a caveat here: Overall trust levels have fallen in the two categories, 69 per cent for F&B and 44 per cent for FMCG, pointing to how "nice-to-have" common sectors can also see an erosion in trust when consumer sentiment is down.
Some of the other "nice-to-have" common sectors that have seen trust levels fall in the 2018 include direct-to-home (211 per cent drop), television media (80 per cent drop) and transportation (40 per cent drop).
"The trust fall in DTH is largely on account of its replacement by disruptive Internet and mobile app-based services such as Netflix, Amazon Prime and Hotstar.
"The big fall in trust in media (TV), however, is a cause for concern, since media holds enormous power that can enhance or erode consumer trust," Chandramouli said.
On the other side, categories that show higher trust levels this year include entertainment, education, hospitality and technology, they are up between 32 and 66 per cent, pointing to their general economic necessity.
"Education is gaining trust, an acknowledgement of its importance, and also because the delivery technology for education has changed. It has become an important re-skilling tool, essential in disruptive times.
"Technology, in contrast, is a solid sector that consumers choose to trust more than others, while hospitality and entertainment are linked to business travel and the need to relieve stress," Chandramouli says.
Photograph: Tobias Schwarz/Reuters