As even bigger road construction players are not willing to bet on BOT projects., NHAI will have to rethink its thrust on the BOT model.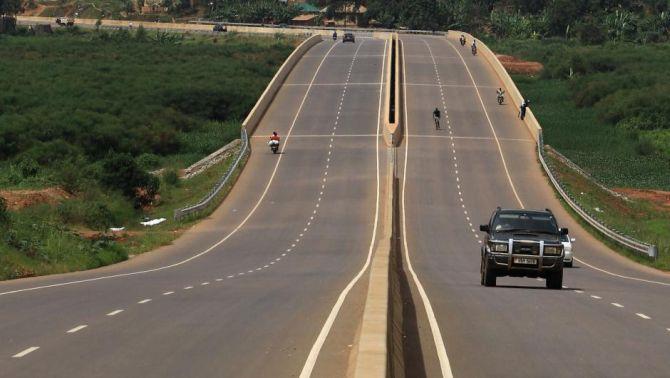 The National Highways Authority of India's high-risk build-operate-transfer (BOT) highway projects may see their share in the overall road construction mix shrink in the next three years as financial institutions raise concerns over their funding.
"We will have to go slow, there is no demand for BOT," an NHAI official told Business Standard.
The official said even bigger road construction players are not willing to bet on BOT projects.
This means the authority will have to rethink its thrust on the BOT model.
Hetal Gandhi, director, CRISIL Research, said, "In financial year 2018-19 (FY19), BOT awarding by NHAI was nil. Over the next three years, we expect BOT awarding to slightly pick up with the government's push.
"Thus, contributing to 5-7 per cent of NHAI execution over FY20 to FY22.
"This would still be lower to the 15-20 per cent share over FY17 to FY19."
In FY10 to FY14, developers bid aggressively for BOT projects, as they wanted to scale up and there was relatively easy availability of credit.
This, coupled with issues in land acquisition and clearances, led to stalled projects and highly leveraged balance sheets of these players.
As of FY19, 13 per cent of stressed assets under the National Company Law Tribunal are of infrastructure players, largely road developers, Gandhi said.
As land acquisition issues continue to persist, lenders are cautious to lend to even hybrid annuity model (HAM) projects, which have no traffic risk.
Disbursements begin only after 80 per cent of land is in place.
On the other hand, BOT projects require a higher equity commitment by the developer (30 per cent versus 12-15 per cent in case of HAM projects).
Liquidity crunch in the market would further discourage developers to bring in the required equity, Gandhi said.
The new guidelines for BOT projects are also under preparation by the central government, perhaps making developers wait and watch.
Under BOT, private players build, operate and maintain the road for a specified period of time before transferring the asset back to the government.
In the case of HAM, the central government bears 40 per cent of the project cost and the remaining amount is arranged by the developer.
EPC, or engineering-procurement-construction, projects are fully funded by the government.
The total length of roads constructed during 2018-19 was close to 11,000 km or nearly 30 km per day.
The Ministry of Road Transport and Highways and NHAI have plans to construct 45 km of roads per day in FY20, which translates to over 16,000 km.
The percentage of HAM was more in the past couple of years after the government introduced it in 2015-16.
It was mainly brought in to encourage private participation in the sector and it did succeed in doing so.
Photograph: James Akena/Reuters