A new solution to raise deal speed is expected to avoid hiccups in trading when launched on August 1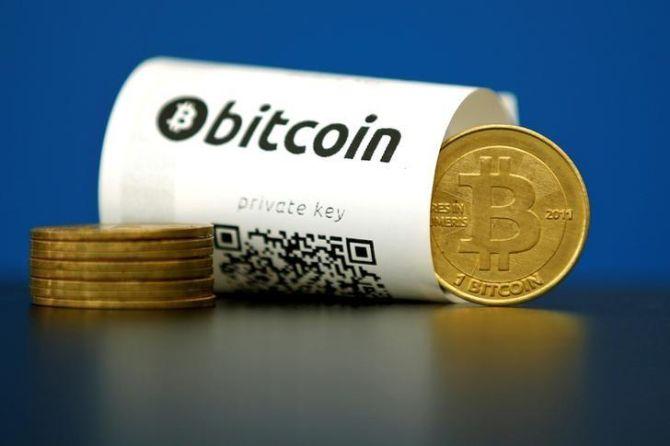 Bitcoin and other crypto or virtual currencies have surged the past week after a sharp fall, as a solution to increase the speed of transactions has been agreed upon by miners.
The solution is expected to avoid problems and hiccups in trading when it is implemented on August 1.
The virtual currency market had begun facing a challenge in bitcoin transaction speed. Following the surge popularity of the currency and the spike in its price, the number of transactions had risen sharply.
Since the speed was slowing, giving rise to heavy backlogs, the market was discussing ways to increase the speed.
A solution has been agreed to, with the bitcoiner community having welcomed a new mechanism to increase the network's transaction capacity.
The battle between the Bitcoin Core and Bitcoin Unlimited camps has stopped with approval of BIP 91.
An overwhelming majority of bitcoin miners (via hash power) have signalled their support for SegWit activation under BIP 91 (Bitcoin Improvement Proposal 91).
"In effect, bitcoin transaction capacity doubles and we will see twice the number of transactions getting approved," says Sandeep Goenka, operations head, Zebpay, the largest bitcoin exchange in India.
"As a measure of precaution, we have advised our investors to transfer their bitcoins to software/hardware wallets where the key lies with them."
Earlier, 13 Japanese exchanges had issued a note that they might have to suspend trading on August 1.
Unocoin, another big bitcoin exchange in India, has this to say to its investors: "We would be sharing a detailed maintenance schedule of our website for July 30-August 4 to avoid any loss of customer coins.
Deposit your bitcoin holdings into a paper/hardware/software wallet in your possession."
Kumar Gaurav, chairman of Auxesis Group, a leading blockchain solution provider, says, "How long the bullish trend would continue will be seen more clearly after August 1...I will warn users to keep a close eye on their transactions to avoid losing any coin in case of any technical glitch. Another factor influencing the bitcoin price is the ongoing ICO (initial coin offerings) trend, as ICOs are being conducted in bitcoin and ether or only in ether, that are being cashed out for bitcoin and fiat."
It is estimated that $1.2 billion in crypto currency was raised in the first half of 2017, far outstripping venture capital investment in blockchain and bitcoin firms.
About $600 million was raised the past 30 days alone.
ICOs are an unregulated means by which funds are raised for a new crypto currency venture.
These are used by start-ups to bypass the rigorous and regulated capital-raising process required by venture capitalists or banks.
The current price of bitcoin is more than double that of an ounce of gold. Kumar Gaurav says: "I don't expect gold industry investors to come to bitcoin, as the crypto currency will remain highly volatile and a price correction will happen again the by end of 2017, after a price rise, which is yet to come."
The total market capitalisation of all crypto currencies a month ago had crossed $110 billion; two weeks earlier, it had fallen to $62 billion and has again increased to $95 billion.
On June 6, the bitcoin price in the US reached an all-time high of $2,871 a unit. By June 7, it had fallen to $2,158 and is now trading at $2,764 a unit.
Photograph: Benoit Tessier/Reuters