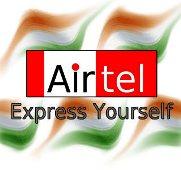 Shares in Bharti Airtel fell as much as 3.2 per cent on Friday amid speculation that the Central Bureau of Investigation may file charges against India's top mobile phone carrier as part of a broader case involving alleged irregularities in airwave allocations.

A source at the CBI told Reuters that officials were likely to file charges related to the broader case as early as Friday but did not specify whether those might included Bharti.

The source declined to be named because of the ongoing investigation.

A Bharti spokesman declined to comment.

Bharti has previously said it had
complied with all rules.
The CBI probe concerns alleged irregularities in allotting mobile spectrum in 2002 during the previous government led by the Bharatiya Janata Party, which is now in opposition.
The investigation follows a scandal over airwave allocations in 2008 that rocked the ruling Congress Party-led government.
The Supreme Court had asked the CBI to investigate any possible irregularities in the granting of mobile permits from 2001 to 2007.
Bharti shares were down 2.2 per cent as of 1.56 p.m., under-performing the 0.8 per cent decline in the broader Nifty.
(Additional reporting by Manoj Dharra in MUMBAI; Editing by Rafael Nam and Ken Wills)