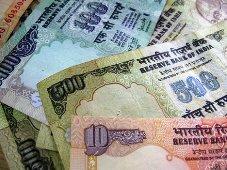 The government has set up a committee to look into deregulating interest rates on small savings instruments such as public provident fund schemes, a move aimed at linking them to market rates.
The panel, to be headed by Reserve Bank of India Deputy Governor Shymala Gopinath, will review the structure of the National Small Savings Fund and give recommendations on making schemes more flexible and market-linked.
The committee, suggested by the 13th Finance Commission, will also review the existing terms of loans extended by the NSSF to the Centre and states and recommend changes required in lending arrangements.
Other investment opportunities for the collections, from small savings and repayment proceeds of NSSF loans extended to states and the Central Government, will also be monitored.
Interest on various small savings schemes such as Public Provident Fund and the Post Office Monthly Income Scheme are administered by the Centre, and currently stands at 8 per cent on five to seven years' maturity, slightly higher than fixed term deposits of banks of comparable tenure.
The Centre gives each state a part of the amount raised through small savings as a 25-year loan carrying 9.5 per cent interest.
However, there is a moratorium of five years on the principal amount.
The Finance Commission, headed by former finance secretary Vijay Kelkar, said that when interest rates on loans from these schemes are higher than market rates, it causes an increase in subscription to these instruments -- thereby increasing the flow of loans to states.
With overall borrowings capped by FRBM targets, the states cannot take recourse to open market borrowings.
Thus, states may not be able to benefit from lower interest rates even if market rates go down as they are saddled with high inflows from high-cost loans derived from small savings.
States are allowed to go for market borrowings only till the fiscal deficit widens to 4 per cent of the gross domestic product.
States have also raised concerns on the tenure of the loan.
There is significant mismatch between the maturity period of five to seven years for most small savings instruments and the 25-year tenure of loans extended through these schemes.
Further, the statement said that administrative arrangements like the cost of operation and incentives offered on small savings investments by states will also be looked into.
Other members of the committee include senior officials in the finance ministry, principal secretary (finance), government of Maharashtra; principal secretary (finance), government of West Bengal; Indian Council of Research in International Economic Relations director and CEO Rajiv Kumar and Corporation Bank CMD JM Garg.