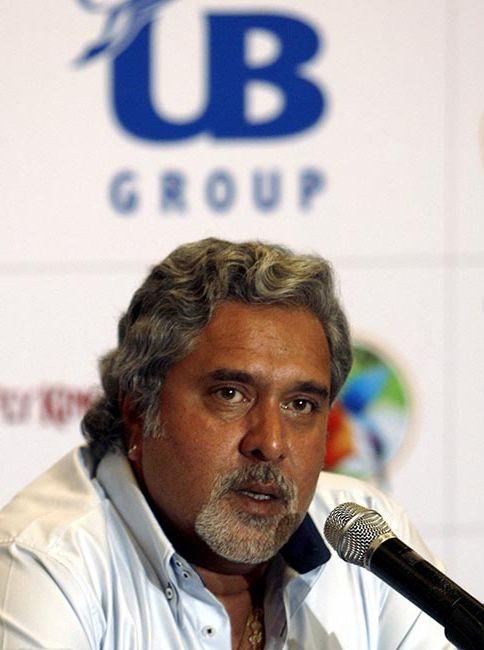 Opposition leaders have raised questions about how he was allowed to leave the country despite a 'lookout' notice by CBI.
Finance Minister Arun Jaitley on Thursday said banks should have acted earlier to stop Vijay Mallya from going abroad, even as he warned of 'appropriate action' against those responsible for any 'inaction' in recovery of dues totalling over Rs 9,000 crore (Rs 90 billion) in the case.
Liquor baron Mallya, who is facing legal proceedings for alleged loan defaults by his group, left the country on March 2, even as banks have approached the courts to seek orders restraining him from going abroad.
Opposition leaders have raised questions about how he was allowed to leave the country despite a 'lookout' notice by CBI.
"Let the bankers take all steps to recover their money.
"If somebody is responsible of inaction. . . or any other matter of this kind coming to our notice, we will certainly look into that and take appropriate action," Jaitley told reporters in New Delhi.
He was responding to a query with regard to the Congress Vice-President Rahul Gandhi's charges that the government took no action to stop Mallya from moving out of the country.
Jaitley said, "There is a legal process to stop somebody (from going abroad).
"Either your passport is impounded or there is an order of a court. Otherwise, nobody can stop you.
"Banks went to court for seeking an order. In this anticipation, he (Mallya) left earlier."
He further said: "It would have been better had banks started the process earlier."
"Rahulji must remember that there is a difference between Mallya going abroad and (Ottavio) Quattrocchi going abroad.
"I want to explain to him that when Switzerland official informed that Quattrocchi is one of the beneficiaries of Bofors deal, at that time Central Bureau of Investigation team head K Madhavan had written a letter for impounding his passport.
"But nobody stopped him. That was a criminal case," the finance minister said.
In the case of Mallya, Jaitley said that "when he left the country, the legal process was not started".
He said total dues in Mallya cases, including interest amount to Rs 9,091.40 crore (Rs 90.91 billion) as on November 30, 2015.
The loans to companies promoted by Mallya were sanctioned in 2004 to 2007 and those turned into bad loans in 2009.
The non-performing assets were restructured in 2010.
Jaitley said, "There has to be a process.
"There is a law called the Passport Act under which an appropriate order has to be passed by the passport authority."
On cancelling of Mallya's Rajya Sabha membership, he said, "There is a process under the Constitution for cancelling the membership of the Rajya Sabha.
"It cannot be done through a press conference."
Image: Vijay Mallya Photograph: Punit Paranjpe/Reuters