Capital work in progress was one of the biggest items in the 2013-14 balance sheet of Associated Journals.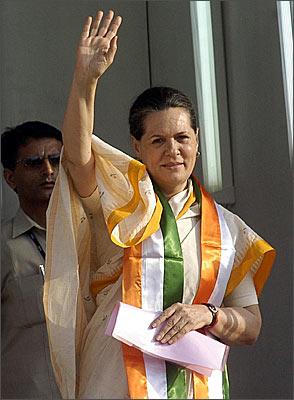 A prime plot of land in Bandra in Mumbai allotted to the Congress party-owned Associated Journals and an upcoming 11 storied building are valued around Rs 200 crore (Rs 2 billion), according to top builders and property consultants.
Associated Journals, which once published the National Herald newspaper, was allotted 3,478 sq m (34,000 sq ft) of land by the Maharashtra government in 1983 for building a Nehru Memorial library and a research centre.
But the building permission was issued for a commercial block with two levels of basement parking, an office and atrium, and 11 floors of offices, The Indian Express reported on Thursday.
At a floor space index (FSI) of 2 and a loading of 50 per cent, the plot could have total a leasable area of 100,000 sq ft and at a rate of Rs 20,000 per sq ft the building could command a price of Rs 200 crore, a valuation expert said.
Commercial buildings in the area command a rent of Rs 200 per sq ft per month.
A senior executive in a Mumbai-based real estate company said the developer or owner might not sell or lease the building because it was reserved for non-commercial purposes.
"Nobody knows who is developing the building, who is funding it, and what is its end use," said a property consultant.
Capital work in progress was one of the biggest items in the 2013-14 balance sheet of Associated Journals.
The annual report showed that total capital work in progress stood at Rs 63.31 crore (Rs 633.1 million).
According to the company, these constructions were among the steps taken to restart National Herald.
Associated Journals reported capital work in progress in four locations: Mumbai, Panchkula, Patna and Lucknow.

Mumbai had the highest closing balance at Rs 36.35 crore, followed by Panchkula (Rs 14.8 crore) and Lucknow (Rs 11.94 crore). Patna's construction expenses stood at a modest Rs 20.19 lakh and did not see any addition during the year.
The company also noted an ongoing dispute with one Vishnu Goyal based in Indore over land and publication.

"Relating to (the) land at Indore, the company had revoked in earlier years the general power of attorney issued in favour of Vishnu Goyal for publication of National Herald by him from Indore. The matter is sub judice before the Hon'ble Supreme Court of India."
An analysis of Associated Journals' filings shows that profits are gradually reducing the accumulated losses on its balance sheet.

At the end of 2013-14 the accumulated losses stood at Rs 66.96 crore (Rs 669.6 million), down from Rs 72.50 crore (Rs 725 million) at the end of 2010-11, before the ownership changes took place.