'These employees are bad apples and some of the transactions done by them are being investigated.'
Nupur Anand/Business Standard reports.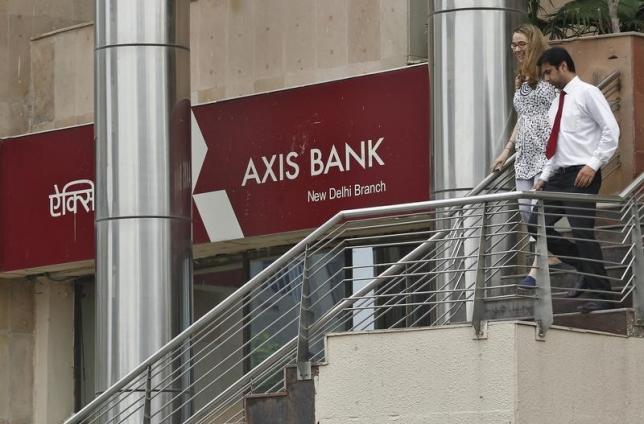 Axis Bank, the third largest private sector lender, now under the lens of both the income tax department and enforcement directorate on the way it handled the post-demonetisation process, says it has suspended 50 accounts.
It has also dismissed 24 employees and investigations are on in eight branches.
"We file a STR (suspicious transaction report) with FIU (the government's Financial Intelligence Unit) if we notice any doubtful transactions. These accounts and branches where investigative officers have visited have been based on these STRs filed by the bank," said Rajesh Dahiya, executive director, Corporate Centre.
These STRs are raised if there is a mismatch in the amount deposited and the profile of the account holder or if there is an increase in frequency of deposits.
The management says they usually file 200 to 300 STRs a month but in the five weeks since demonetisation, has sent about 1,500.
Once filed, the bank is required to do a more detailed Know Your Customer (KYC) report -- meeting and assessing the income earning capabilities of the account holder and calling for more documents if needed.
If the answers are satisfactory, the accounts may be again allowed to be operational.
As a result, the number of suspended accounts might change in the coming days, added Dahiya. Some of those suspended are bullion accounts.
The bank has hired consultancy KPMG to do a forensic audit of the branches and strengthen the mechanism for internal checks.
The preliminary report is expected in another 10 days and the final one is likely in three weeks.
Rajeev Anand, executive director, said that internal audit showed no laxity on KYC in the bank's processes. However, some employees had colluded with some account holders to manipulate the system.
"Axis Bank's brand has been hit and we are concerned. These employees are bad apples and some of the transactions done by them are being investigated. The senior management is travelling across the country to various branches, to tell the employees that we have a zero tolerance policy to these things," added Dahiya.
Of the eight branches in question, a majority are in Delhi. Anand added there were instances when one account is flagged, which leads to several others which are related to the main account getting flagged in the same area.
IMAGE: An Axis Bank branch. Image published only for representational purposes.