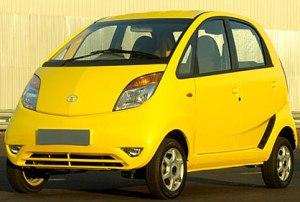 No cake and no birthday bash. But Nano, Tata Motors' one-lakh ultra-cheap car, turns one year old on Tuesday.
"We have no function at our manufacturing plant," said a Tata Motors official from its Pantnagar facility from where it was rolled out one year ago.
"We congratulate Tata Motors on the first birthday of Nano," said a spokesman of the state government, which wants the auto major to continue production of the small car from the Pantnagar facility.
Significantly, Tata Motors had already confirmed that the company would continue to produce Nano cars from Pantnagar even after the commencement of Sanand plant in Gujarat in April.
Tata Motors, which is producing Nano along with other commercial vehicles from Pantnagar, had also told the state government that it was planning to expand the manufacturing facility.
In this regard, company officials have held talks with Nishank on the expansion plans at the plant. The company is planning to raise the production to 500,000 vehicles per year from the Pantnaga facility.
The chief minister has also assured Tata Motors that the government would try to provide best facilities for the industries in Pantnagar.
In Uttarakhand, the speculation is also rife that Bajaj-Renault is trying to explore the possibility of producing the small car from the industrial hub of Pantnagar and other areas in the state.
However, there is no confirmation so far in this regard.