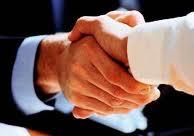 Leading automaker Nissan India has entered into a 10-year agreement with Ennore Port Ltd for export of its vehicles.

Ennore Port CMD M A Bhaskarachar and Kenichiro Yomura, President of Nissan's India operations and MD and CEO of Nissan Motor India pvt Ltd, signed the agreement in the presence of Union Shipping Minister G K Vasan.

As per the agreement, Nissan Motor India 'can enjoy concessions in the wharfage up to 60,000 units per annum.'

Free parking space for the first 15 days and priority in handling its automobile units are part of the fresh agreement, NMIPL said.

The automaker had signed its first pact with EPL in 2008 and started exports of cars in 2010.

It has so far exported over 250,000
units.
Nissan Motor India said the agreement is valid for 10 years which can be terminated by either of them with a three-month notice.
"It is subject to cancellation if the export of automobile units of Nissan or Renault is found through any other sea ports other than EPL or Chennai Port either in part or in full," the EPL added.
The EPL CMD said they had worked hard for eight months to finalise the agreement and outlined his commitment to provide all facilities to NMIPL.
Yomura said his firm was the first auto company to sign a pact with EPL, adding cars had been exported to over 100 countries in Africa and Europe from the south Indian port.