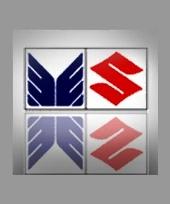 Maruti Suzuki India said on Thursday production at its Manesar plant, which faced labour troubles recently, will return to normal by the middle of this month.

The company has been gradually ramping up production at the plant, which had been locked out for a month following the July 18 violence in which one senior official was killed.

"By the middle of October, normal production will begin from Manesar. At present, production for all models have started," Maruti Suzuki India chief operating officer(administration) S Y Siddiqui told reporters in New Delhi on the sidelines of a Confederation of Indian Industry event.

The Manesar plant produces the company's popular models Swift and DZire along with SX4 and A-Star.

At present, the Manesar plant is rolling out about 800-1,000 units a day.
The company had set a target of producing 150 cars a day when the lockout was lifted on August 21.
Before the violence broke out in July, the plant had on an average produced 1,500-1,700 units a day.
It has a total annual capacity to produce 550,000 units.
Asked what steps have been taken by the company to prevent a repeat of violence at the plant, Siddiqui said the company is conducting an internal assessment and it would also like to see report of the special investigation team formed by the Haryana government to look into the matter.
"By next week, SIT report is expected. . . We would like to see what was the basic issue, what was the reason (behind the incident). Accordingly, we will decide what counter-measures should be taken by the company after this incident to prevent such things in future," he said.
Siddiqui reiterated that there was no issue of industrial relations for the incident to happen.
"Our curiosity is to know whether it (the SIT assessment) matches our internal assessment and what should we do in future to prevent such incidents," he said.