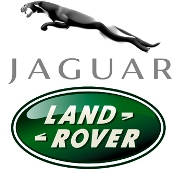 Tata Group owned Jaguar Land Rover said on Monday it will increase its footprint in India and China and create 800 new jobs in Britain, after unveiling that it had clocked 30 per cent growth in global sales at 357,773 units in 177 markets across the world last year.

In 2012, JLR sales were up in every major market, driven by new model introductions and update programmes, the company said in a statement issued at the North American International Motor Show in Detroit.

China is now JLR's largest market, delivering its best-ever sales performance in 2012, with sales of 71,940 units, a growth of 71 per cent from previous year, it said.

It is followed by Britain (68,333 units, up 19 per cent), USA (55,675 units, up 11 per cent), Russia (20,549 units, up 43 per cent) and Germany (16,722 units, up 41 per cent).

"Jaguar Land Rover is working on plans to extend its global production footprint, particularly in India and China," the company said.

"The 2012 has been a strong year for Jaguar Land Rover with record-breaking sales performance globally.

"All of our key markets saw strong progress, with demand for our premium vehicles setting new records in a very competitive environment," said Phil Popham, JLR's Director of Group Sales Operations.

"Looking ahead to 2013, we are continuing to invest in our business to support our ambitious plans for growth and we will be introducing eight
new or refreshed products throughout the year," he said.
In 2013, JLR will continue to implement its plans for growth and has announced a recruitment campaign to create 800 new jobs in the UK to support the introduction of future model programmes.
More than 200 of these roles are supported by the UK government's Regional Growth Fund, it said.
Stating that the recruitment campaign for production operators is under way at JLR's advanced manufacturing plant in Solihull, West Midlands, it said the company has recently confirmed a 370 million pounds ($600 million) investment programme for its Solihull site.
It includes the installation of a new aluminium body shop for the all-new Range Rover as well as upgrades to paint-applications technologies, trim assembly, warehousing and JLR's first customer handover centre.
In the last two years, JLR has embarked on the most ambitious recruitment campaign in the company's history, hiring 8,000 people.
It now employs 25,000 people globally, it said.
It said Jaguar Land Rover has ambitious plans for sustainable growth and profitability, adding that it will invest circa 2 billion pounds in its products and facilities in the financial year to March, 2013.
JLR is building a state of the art advanced engine facility at i54 South Staffordshire Business Park in the UK, with an investment of 355 million pounds that will create 750 new jobs.
Construction commenced on June 20, 2012 and is on-going, the company said.