Australia's Perdaman Chemicals and Fertilisers sought to widen its legal battle against Lanco Infratech over a stalled coal-to-urea project by launching a A$3.5 billion (approximately Rs 20,000 crore) damage claim against ICICI Bank, the lender to Lanco's Griffin Coal unit.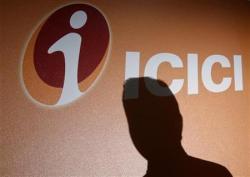 Perdaman filed its application in federal court in Perth, Australia, on January 2, the company said in an email on Thursday.

Lanco called Perdaman's move a "desperate attempt" and said ICICI Bank had no contractual relationship with the Australian company. It said the case has not yet been admitted by the court.

Perdaman filed a lawsuit against Lanco in 2011 in the Supreme Court of Western Australia seeking compensation of A$3.5
billion for breach of a coal supply agreement.
Lanco termed Perdaman's claims baseless and said in its statement on Thursday that it expected the case to be decided in its favour shortly.
Shares of ICICI, India's No. 2 lender, fell as much as 1.63 percent in early trade in a flat Mumbai market. They pared losses to trade down 0.8 percent, at Rs 1,171 during the market hours.
A Bank of America-Merrill Lynch analyst said in a note to clients he did not expect the lawsuit to have "any material impact" on ICICI shares.
ICICI officials declined to comment.
Lanco Infratech acquired Griffin Coal Mining Co in 2011.