Internet, tech, infra, realty in India might gain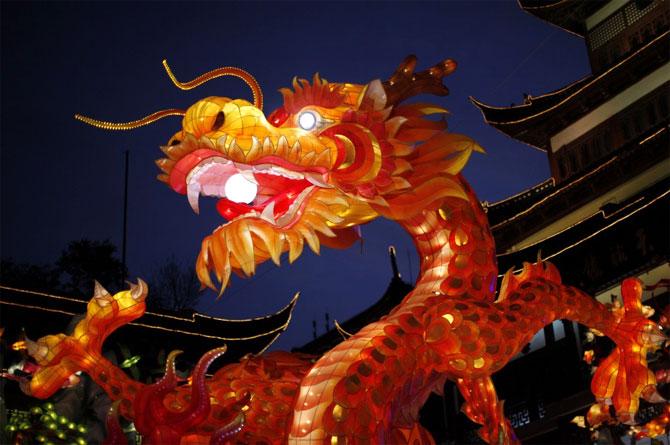 India's services sector, including Internet business, retail, real estate, telecom and information technology, is unlikely to be directly impacted by the Chinese stock market meltdown but experts see some positive trickle-in effect on the country.
The $3.7-trillion wipe-off in the Chinese stock market could indirectly result in greater flow of investments from China into some high-growth sectors in India, many believe.
Chinese e-commerce player Alibaba, tipped to have a big play in the Indian e-tailing marketplace, might not change its course in any way following the meltdown in its home country. Vijay Shekhar Sharma, co-founder of Paytm, an e-commerce and mobile wallet company, said Alibaba was listed in the US and therefore there shouldn't be any concern over its India investments. Ant Financial Services, part of the Alibaba group, acquired 25 per cent stake in One97 Communications, the parent of Paytm, earlier this year.
Mritunjay Kapur, head of risk consulting and strategy, KPMG, told Business Standard some of Chinese companies will seek growth through expansion into India, among other geographies.
"There's higher growth potential in India in the current scenario and Chinese companies will like to maximise the opportunity.'' According to Kapur, the categories likely to benefit include telecom handsets, internet business and infrastructure.
For instance, Alibaba, which raised $25 billion through initial public offering in the US last September, may inspire others too in investing in India, a consultant said. According to an industry report, e-commerce in China has been growing at around 70 per cent annually in the past five years or so. From $21 billion in 2008, the Chinese online shopping market grew to $300 billion in 2013.
Estimates suggest that while online shopping would continue to grow in China, the rate of growth would be modest from now on. Compare the figures with India, where the e-commerce market is pegged at $13.6 billion as of 2014. It is expected to touch $16 billion by end of 2015, according to a joint study by Associated Chambers of Commerce of India in association with Deloitte.
In areas such as real estate, India is not too attractive at this point, but there's opportunity for Chinese companies. Anshuman Magazine, chairman and managing director (South Asia), CB Richard Ellis, a leading real estate consultancy, said, "when their economy slows down, they will look for other geographies. China is an extremely good source of funding for India.''
Although currently the presence of Chinese real estate companies in India is negligible, their participation could improve especially in construction in special economic zones and industrial parks, where they have a very good track record, according to Magazine. The only caveat is that India must encourage Chinese investments in these areas.
Latest reports suggest that property businesses in China were eyeing prospects in Australia following the slowdown in Chinese realty. However, recently, the Indian government eased foreign investment rules in the construction development sector, that may give a boost to the sector, and may attract some capital flow from China as well.
However, there were others who didn't want to read too much into indirect implications of the Chinese meltdown. When contacted, Jigar Shah, head of research, Kim Eng Securities, said, "I don't see any impact of China on services sector in India.''