Bibek Debroy Committee proposed railways duty is not to run hospitals, schools, catering, real estate activities and maintaining RPF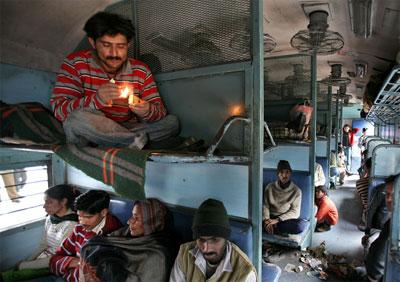 Amid the move by Railway Minister Suresh Prabhu to arm the Railway Protection Force (RPF) with greater policing powers, an expert panel on restructuring of the national transporter has suggested hiring private security agencies for protection of rail premises and trains.
The Bibek Debroy Committee, in its recent report, has said the Railway's core activity is to run trains and not to engage in activities like running hospitals, schools, catering, real estate activities and maintaining the Railway Protection Force (RPF).
The panel's report on restructuring the transport behemoth came at a time when the Railway Minister has made a pitch for giving more powers to the force for better policing of rail premises, seeking consent of all states to amend the RPF Act, 1957, so its personnel could lodge FIRs for crimes committed at stations and on trains. The power is currently vested with the Government Railway Police (GRP), controlled by states.
The panel's brief included suggesting ways for mobilisation of resources for major projects and restructuring the Railway Board.
The committee has said that RPF is meant for protecting railway properties, passenger areas and passengers though it has limited police powers which are mainly vested with the GRP for which Railway bears the half the cost.
Law and order being essentially a state subject, the committee has recommended two-fold action on the RPF front.
It has suggested that first the state governments should be persuaded to bear the entire cost of GRP. It has also recommended that General Managers and Divisional Railway Managers should be given freedom to choose between private security agencies and RPF for providing security on the trains.
With regard to running schools, the committee suggests that educational needs of the children of Railway employees could be met through susbisdising their education in alternative schools, including Kendriya Vidyalayas and private schools.
"The Railway needs to take a call between running of railway schools at locations where good alternative schools are available or establishing educational facilities at remote locations where these are completely lacking.
"In either case, the cost of running these schools would be best served through formation of a society for the purpose rather than education being taken on the rolls of railways for the purpose," the report said.