As debt piles up, Anil Ambani's ability to see the asset sale plan through will be crucial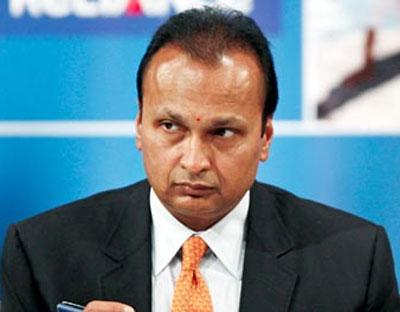 The next few days will be crucial for Anil Ambani. On January 15, the deadline to sell Reliance Communications' telecom towers and optic fibre network to private equity funds Tillman Global Holdings and TPG Asia for Rs 22,000 crore (Rs 220 billion) and Rs 8,000 crore (Rs 80 billion) respectively will expire.
The sale is vital for Ambani to pare his debt which stood at Rs 98,812 crore (Rs 988.12 billion) in 2014-15, almost double of Rs 50,599 crore (Rs 505.99 billion) in 2008-09. Reliance Group Director (strategy and corporate affairs) Lalit Jalan is hopeful that things will go according to plan. "We hope to be debt-free, on a standalone basis, in Reliance Infrastructure and Reliance Communications," says he.
This comes at a time when Reliance Communication, Sistema Shyam and Aircel are in talks for a three-way merger which will create the country's second largest telecom operator after Bharti Airtel and ahead of Vodafone. The question on the mind of analysts and industry players is: will the deals finally happen? "We expect all these transactions to be completed by March 2017, considering the regulatory approvals involved," says Jalan.
There is reason for observers to be sceptical. The deadline for the sale of the group's cement business was December 24. But there hasn't been any news on that front, though group officials say it will be announced soon.
The sale of the towers business is already a long-drawn story. The group has stated its intentions to sell its towers at least three times in the past. The plan for an initial public offering for Reliance Infratel had to be canned because of weak market conditions in 2008. In 2012, Ambani said at the annual general meeting of the shareholders of Reliance Communications that he expected to close the tower deal by 2013. But the trail went cold.
Ambani's future hinges on walking the talk As the debt mounted and the asset-sale did not happen, the group stocks took a beating, underperforming all the benchmark indices over a period of three to five years. But things have improved in the past three months. While most of the benchmark indices are in the red, the four main companies of the group - Reliance Communications, Reliance Infrastructure, Reliance Capital and Reliance Power- are up 20 to 73 per cent.
In the next quarter, the group is staring at a slew of deadlines for deal completion. If these deals materialise, the group would be able to bring down its debt by almost Rs 50,000 Rs 60,000 crore, or as much as 60 per cent.
The most important step would be the sale of towers. With Reliance Communications tottering under a debt of Rs 39,828 crore in 2014-15, which has stretched its debt to 2.9 times of equity, the sale is of the utmost importance.
"The sale of assets such as towers and optic fibre can be viewed as a telecom company's attempt to monetise its earlier investments," says PwC Partner Arpita Pal Agarwal. "Besides, such assets are leveraged better in the hands of a third-party provider."
Not a breather
Everyone isn't convinced that the sale of tower is a good business decision. "Telecom towers are good assets to have in a country like India, a market poised for a multi-year data explosion amidst scarce spectrum," says Viju K George, analyst with J P Morgan Securities, in a recent report. "We assess that this will likely help Reliance Communications modestly shave off its net debt - it is unlikely to give it breathing space to make the much-needed investments to win back its continually dwindling market-share."
There are other initiatives too that Reliance Communications has taken in this direction. The tie-up with Mukesh Ambani's Reliance Jio for infrastructure sharing and spectrum sharing is expected to yield inflows of another Rs 6,000 crore (Rs 60 billion) to 8,000 crore (Rs 80 billion), say industry sources.
A number of other businesses too are up for sale. With the group clearly indicating that it will not focus on highly capital-intensive projects with back-loaded returns like roads and cement and only look at low-capital-intensity and low-gestation sectors like defence, Reliance Infra looks prepared to grab the opportunity.
The company had debt of Rs 25,766 crore (Rs 257.66 billion) at the end of 2014-15 and debt/equity of 0.97. The company's plans to sell 5.6 million tonnes of cement capacity, 11 revenue-generating road projects and a 49 per cent stake in Brihanmumbai Electric Supply & Transport before the end of the current financial year could fetch it as much as Rs 10,000 crore (Rs 100 billion).
Leading the way
Reliance Capital, perhaps, is the brightest spot for the group. It is among the top three players in the mutual fund industry. In the insurance industry, it is among the top five private sector players in both life and non-life businesses.
"Reliance Capital would complete stake sale in its mutual fund and life insurance businesses to Nippon Life Insurance for a consideration of Rs 3,461 crore (Rs 34.61 billion) by the end of this fiscal, taking Nippon's total investment to Rs 8,603 crore (Rs 86.03 billion) in our two businesses," says Reliance Capital Executive Director and Group CEO Sam Ghosh. "We propose to raise another Rs 4,000 crore (Rs 40 billion) by the end of 2016-17 by selling non-core assets and inducting a partner in our general insurance business."
Housing finance, commodities exchange and asset reconstruction would be the key emerging businesses for the company in the next few years, Ghosh adds.
The group plans to stay focused on financial services, telecom and power. In power, renewable energy seems to have caught Ambani's attention. Reliance Power has agreed to develop a 6,000 Mw solar park in Rajasthan. But the company has turned cautious on bidding for these projects, given its past experience with the ultra-mega power projects. "Reliance Power intends to augment its solar generation portfolio (140Mw currently). The management appears steadfast on not winning bids 'at any cost'," says Anirudh Gangahar, analyst with Nomura.
Defence is another emerging area for the group with big investments being lined up for the sector. On Sunday, the group announced an initial investment of Rs 5,000 crore (Rs 50 billion) to set up a naval facility at Rambilli, about 70 km south of Visakhapatnam.
"Defence requires a fraction of capex when compared to an UMPP, and the facility can be used to manufacture and service products: aircraft, submarines et cetera. The advantage with this sector is regular payments are made from start to finish, enabling the markets to see and accord value to the business," says Jalan.
As the group starts its work on a massive restructuring, market players expect an action-filled quarter.