Civil aviation minister Ajit Singh has said the reconstituted aircraft acquisition committee was functioning. "The committee is in existence and it met on November 27," he said on Thursday.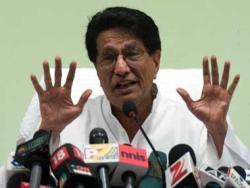 He was reacting to a media report that the Prime Minister's Office had written to his ministry to put in abeyance the committee, following complaints that it would lead to a licence raj and delay the acquisition process. Singh, however, confirmed the PMO did send a letter on the subject.

"I am not chairing the committee. We have decided to streamline the acquisition process, fixing timelines for the approval process and in the process have removed certain anomalies. I am not taking away anybody's powers," he said.

According to Singh, the aircraft acquisition committee was first constituted by an executive order in 1994. In 2003,
it was made an empowered committee.
Two years later, it was given recommendatory powers on acquisition by new airlines and in 2011, the power to sanction aircraft import for scheduled airlines was given to the minister.
"It is a committee formed by the ministry. It is not a statutory body. Even earlier, it had recommendatory powers in certain respects,'' he said.
In a statement last month, the ministry had said the committee would consider, examine and recommend on all proposals for providing air transport services and for permitting import or acquisition of aircraft for various purposes.
Along with this, the procedure for consideration and approval of applications had been streamlined significantly, with timelines stipulated for various stages of processing. The new addition to the committee was H S Khosla, former director-general of civil aviation.