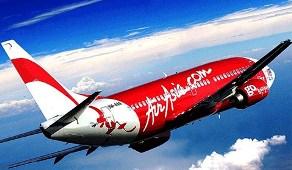 Even though the Foreign Investment Promotion Board finally cleared the proposal of Tata-AirAsia joint venture recently, the civil aviation ministry had raised some procedural issues in the FIPB meeting that took place on March 6.

While the ministry supported the proposal 'in principle', civil aviation secretary K N Srivastava pointed out that the applicant should have first set up the company, obtained the licence from the ministry and then only divested to the foreign collaborator.

A clarification from the Department of Industrial Policy and Promotion was also sought on foreign direct investment norms.

The representative of the DIPP clarified that the FDI Press note 6 referred to all airlines, and not just the existing ones.

It was acknowledged in the meeting that wherever there was a distinction between the greenfield and brownfield projects, the policy specifically mentioned so, as in the case of pharmaceuticals and airports.

Hence, there was no ambiguity in the press note and therefore, no need for a formal clarification.

It was also pointed out that the spirit of the FDI policy was to get fresh investment into the country.

The FIPB clearance was granted in line with the policy, which allowed up to 49
per cent FDI by a foreign carrier in an Indian airline.
Malaysian budget carrier AirAsia is the first foreign airline to set up a joint venture in the Indian passenger airline segment after liberalisation of the FDI policy in the sector last September.
AirAsia plans to start a passenger airline in India in partnership with the Tata Group, with an initial investment of Rs 81 crore (Rs 810 million).
The Malysian airline group would set up a 49:30:21 joint venture with the Tata Sons and Telstra Tradeplace to launch the Indian airline.
Following the FIPB clearance, the AirAsia joint venture would now have to approach the Directorate General of Civil Aviation for further clearances and a scheduled air operator's permit.
"We will look into it quickly.
"But all that would depend on how fast they provide us the information regarding safety, aircraft, pilots and airworthiness of the aircraft.
"Any clearance will depend on how fast they give all this information that would be required by the DGCA (to grant them a flying permit)," said Civil Aviation Minister Ajit Singh.
AirAsia Group Chief Executive Officer Tony Fernandes had recently said the new airline would be based in Chennai, and in the initial phase would concentrate on destinations in south India.