Air Asia has started the recruiting process for its India operations, set to start later this year. The airline has announcements on its website about upcoming walk-in interviews for cabin crew.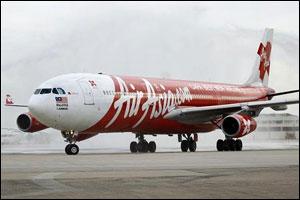 AirAsia spokesman Aziz Laikar said the airline was still in the "midst of finalising the plan" for hiring pilots and other employees. He said the details would be revealed as soon as the hiring plan was decided.
AirAsia Group CEO Tony Fernandes recently said the new airline would be based in Chennai. In the initial phase, it would concentrate on destinations in south India, and on providing connectivity to small towns. The airline would start with three-four planes and stick with the 180-seater A320s. He had tweeted in March that the company had selected a CEO for the Indian operations.
The Foreign Investment Promotion Board (FIPB) approved a plan of AirAsia to start a new airline in India in a joint venture with Tata Sons Ltd. It cleared the proposal despite reservations from the civil aviation ministry, whose view was that the foreign direct investment (FDI) note only talked about investment in an existing venture, rather than in a new company. However, the finance ministry clarified the FDI note talked about investment in both existing and new ventures.
AirAsia had said it would set up a 49:30:21 joint venture with Tata Sons and Telstra Tradeplace (owned by Indian investor Arun Bhatia), to launch an Indian airline.
According to analysts, it will be a huge employment boost to trained crew in India, especially from grounded Kingfisher Airlines.
Kingfisher Airlines, controlled by liquor baron Vijay Mallya, has been grounded since last October. It has also lost its flying licence after it failed to produce an operational plan to the government. Its employees can be easily coaxed to join Air Asia's India operations.