A government-appointed panel on Friday proposed a unified regulator for markets, insurance, commodities and pensions. It proposed to keep banking out of its purview, but only temporarily.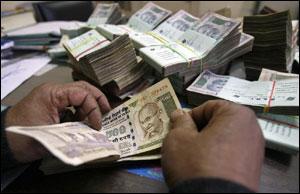 The panel, whose proposals could change the financial landscape of India, also suggested five additional agencies, including an appellate tribunal that would subsume the Securities Appellate Tribunal (SAT).
The suggestions were made by the Financial Sector Legislative Reforms Commission, formed in March 2011 to rewrite and harmonise financial sector laws. The panel on Friday gave its report to Finance Minister P Chidambaram, who said the report would be made public in three to four days, after he discussed it with Prime Minister Manmohan Singh.
The commission, headed by retired Supreme Court judge B N Srikrishna, said RBI was there for monetary policy and enforcing laws in the banking sector. This system should be retained, it said, but only for now.
When the unified regulator, to be called the Unified Financial Agency (UFA), got some experience, the panel said, RBI should be merged with it. The panel suggested that the Securities and Exchange Board of India (Sebi), the Insurance Regulatory and Development Authority (Irda), the Pension Fund Regulatory and Development Authority (PFRDA) and the Forward Markets Commission (FMC) be subsumed under UFA.
It suggested doing away with a multiple-agency structure for foreign capital inflows. Foreign direct investment (FDI) policy is now framed by the Department of Industrial Policy and Promotion. But the proposals are cleared by the Foreign Investment Promotion Board, after clearances from other agencies.
The final report is also likely to suggest a sunset clause of 10 years for financial sector laws. Though the proposal was not part of the approach paper released in October 2012, the commission had indicated some legislations were obsolete and irrelevant in the current context.
The approach paper had proposed moving from eight financial regulatory agencies to seven, to achieve economies of scope and scale.
Besides UFA, RBI and the appellate tribunal, the four agencies proposed are: The Resolution Corporation to watch financial firms that have made intense promises to households and intervene when the net worth of such firms nears zero; the Financial Redressal Agency to address consumer complaints against financial sector companies; an Independent Debt Management Office, and the Financial Stability and Development Council, both with statutory powers.
Regulatory overhaul
Sebi, Irda, PFRDA, FMC to come under one regulator
RBI to be kept out until UFA gets enough experience
Multiple agency structure for capital inflows to go
Sunset clause to be prescribed for all financial laws
Regulators to be given more independence
FM to discuss report with PM and release it next week