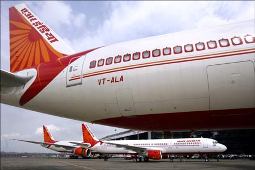 Alliance Air, subsidiary of Air India, withdrawing its flights from seven Northeast airports,  including those in Tezpur, Lilabari and Shillong, following non-payment of funds by the North Eastern Council from January 1, plans are now to redeploy the 60-seater ATR turboprops on profitable routes.

However, Alliance Air will be operating from Guhawati, Silchar and Imphal.

The NEC finances Alliance Air's operations each year through viability gap funding (VGF) of Rs 50 crore (Rs 500 million) to 60 crore (Rs 600 million), in line with a memorandum of understanding between the two .

Confirming the development, the civil aviation minister, Ajit Singh, said, "As the NEC has refused to fund this amount in the future, Air India has decided to withdraw its flights from the Northeast."

While Alliance Air filed its VGF estimates in September last year for the grant of Rs 52 crore (Rs 520 million) and Rs 55 crore (Rs 550 million) for 2012 and 2013, respectively, the amount has not been paid to it, sources said.

The airline had been operating on the assumption the funds would
soon be made available. According to the route dispersal guidelines of the ministry of civil aviation, an airline is required to ply 10 per cent of its total capacity to the Northeast, J&K and Lakshadweep.
However, Air India is the only domestic carrier deploying 20-22 per cent of its capacity to the region.
Even after the withdrawal of flights, Air India would still be plying 17-18 per cent of its capacity on these non-viable routes, much above the limit of the policy requirement, according to an official.
NEC intends to attract private carriers at a cheaper subsidy.
It had concerns on Air India's rising fares and punctuality of flights, said the official.
Air India has made clear to NEC it would be needing four-five months to resume operations in case it was asked to do so.
Private carriers do not fly to the interior of Northeast.
It could not be confirmed from the ministry if any private carrier had shown interest in plying on these routes.
The ministry is working on the regional connectivity of Tier-III and -IV cities.
It has also opened an Essential Air Safety Fund to plug the losses of airlines plying on non-viable routes.