Aegis, the global outsourcing services arm of Essar Group, on Thursday announced its plans to enter the UK and European markets for the first time, creating 600 new jobs in Manchester.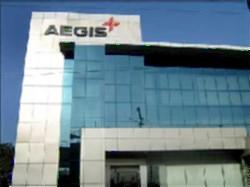 The jobs will be at a new customer centre spread across 40,000 sq ft at the City Tower in Piccadilly Gardens in Manchester, expected to be operational later this year. Aegis will service a number of major blue chip clients from the centre.

Aegis plans a further expansion across various countries in Continental Europe, where a number of additional customer service centres will be opened in the next two years.

The company with over 50,000 employees across 50 locations globally, is entering the UK and European outsourcing market through an organic route.

"We're delighted to be launching our European presence with a new customer centre in Manchester. This approach of setting up greenfield centres in our target markets
will be at the heart of Aegis's plans to further expand in other European countries," said Aparup Sengupta, global CEO and managing director of Aegis.
Unlike most outsourcing companies, Aegis focuses on catering to customer needs from service centres located in domestic markets and employing local staff, instead of at offshore locations. This is reflected in its philosophy of "Citizens serving Citizens".
The company chose Manchester over other cities in the region because it has a mature BPO industry.
Greater Manchester is home to over 255 customer contact centres, accounting for 42 per cent of the BPO market in the North West and employing over 62,000 people.
More importantly with over 100,000 students, Manchester has one of the largest student populations in Europe.
The company's annual revenues stand at $700 million and it serves 12 countries, including the US, Argentina, Australia, New Zealand, Saudi Arabia, Philippines, Sri Lanka and India. In the US alone, Aegis has over 10,000 employees.