German sportswear major Adidas group on Thursday announced a top management change in India with Erick Haskell, ex-COO of its China operations, coming in to head the business here as it looks to move on after last year's alleged Rs 870 crore (Rs 8.7 billion) fraud at its arm, Reebok India.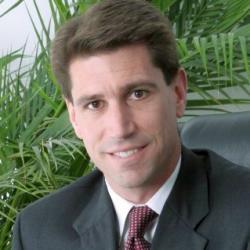 Haskell takes over from Claus Heckerott, who led the restructuring efforts at Reebok India that had filed an FIR alleging fraud by its former MD Subhinder Singh Prem and COO Vishnu Bhagat, which both of them have denied.

Heckerott, in the meantime will continue to be a part of Reebok India, supporting the business model change and fresh start initiatives, the company said. He will move into a new position within the Adidas group later in 2013.

"The restructuring of Reebok India is coming to an end and the group has decided that it is time to focus on the business aspects here in India. I will be looking to leverage on my China experience for growth here," Haskell told PTI.

On the status of investigations on the case, he said: "It is largely in the hands of the authorities now and we are co-operating."

In order to avoid what had happened in Reebok India, he said, "we are ensuring that there is going to be an internal control mechanism across all verticals and we are working with our headquarter in Germany to have a comprehensive system".

He said the company also has a "zero tolerance" policy against involvement in corrupt practises by any of its franchise partners and suppliers.

Commenting on Haskell's appointment, Adidas group chief sales officer Multichannel Markets, Roland Auschel said: "During the past year, we focussed on setting up Reebok India for a fresh start in 2013, while continuing to build on the strength and success of the Adidas brand.

"Erick's leadership, experience and proven track record in China make him an ideal candidate to lead the group's business in India into the future, building
upon the positive momentum that Claus Heckerott has already established."
Commenting on the voluntary retirement scheme that Reebok India had offered to 200 employees last year, Haskell said 84 have taken it up and the combined employee strength of Adidas and Reebok in India now stands at 240.
With the downsizing of stores, Reebok India has 500 outlets now with two-third of the original franchisees staying on board with the company after its transition into a new business model.
Last year, the company had announced plans to reduce store count by one-third from 900 outlets operated by 600 partners.
On the future plans in India for Adidas group, Haskell said: "The idea is to work together with the retail partners at front-end and suppliers in the back-end to take us to the next level. There is tremendous potential in India just like what it is there in China."
He said while Adidas has 7,000 stores in China, it has only 630 in India and hence there was a lot of room for growth here.
"We are in a different stage of development of sports culture in India compared to China but I see it growing from a largely cricket-oriented to a multi-sports one, such as football, basketball and running," he said, adding that the company would try to tap the opportunity.
Going forward, the focus will also be to increase local sourcing, which is currently around 75-80 per cent of all the items sold in India, he said.
"We do import some hi-tech products or those which are of low volumes. My goal is to increase local sourcing as much as possible," Haskell said.
When asked with the change in FDI policy in single brand retail in India, whether Adidas would look to change its franchise model in India, he replied in the negative.
"I don't see any fundamental change in the way we do business here, although there is now an opportunity for us to open our own stores. We may look at having our own retail outlet in the long term but not in the near future."
Image:
Erick Haskell