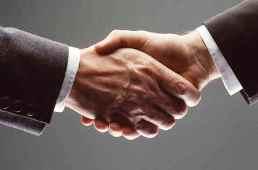 The merger of ACC and Ambuja Cements, the companies controlled by Holcim, the Swiss cement major, has been deferred indefinitely.

An investment banker, privy to the development, said, "The parent company has been doing creeping acquisition of five per cent every year and the merger is not on the cards.

"They have a common treasury, marketing and technical advisory, and they are not looking at spending money on merging, as there are some markets where either of them are not present. "

An ACC spokesperson refused to comment. Holcim had hired consultants to explore the merger option last August.

A senior analyst from a domestic brokerage tracking the company said, "Though they had hired consultants to merge the companies, it had a lot of problems.

"On branding, unlike Grasim, which was already selling under the  UltraTech name, here both the brands sell under their own names and in many markets they sell together. In the south, Ambuja does not sell, but ACC does.

"Merging would have meant consolidation of brands and it was a tougher call to decide which brand to keep and which to offload. "

The problem didn't end there. The share swap ratio also played a spoiler. Said an official close to the development,  "ACC was keen on a swap ratio of four or five shares of Ambuja to one share of ACC,
which Ambuja has rejected."
In the run-up to the merger, Holcim had first hired Hewitt Associates in August last year, for organisational restructuring of the companies.
Holcim had mandated that all subsidiaries under ACC should be brought under one book.
In February this year, ACC's board meeting had approved the scheme of amalgamation of its wholly owned subsidiary companies, Lucky Minmat Ltd, National Limestone Company Pvt Ltd and Encore Cement & Additives Pvt Ltd with the company.
The move was taken to help Ambuja get direct access to the limestones that would come with the merged entity. With the merger now off, the company is looking at standalone acquisitions.

Recently Ambuja Cements acquired Dirk India Pvt Ltd for Rs 16.5 crore (Rs 165 million), whereas ACC has been aggressively looking at buyouts in the southern and western regions for strengthening its market share.

The promoters of Ambuja Cements increased their stake to 50.39 per cent in July as compared to 46.23 per cent at the end of March.

Similarly, the promoter stake held by Ambuja Cement India Pvt Ltd and Holderind Investments Ltd in ACC went up to 50.3 per cent in July, up one per cent quarter on quarter.

In the next five years, Holcim is set to invest Rs 4,700 crore (Rs 47 billion) on three new factories. It is aggressively looking at acquiring companies in the central and southern belts.