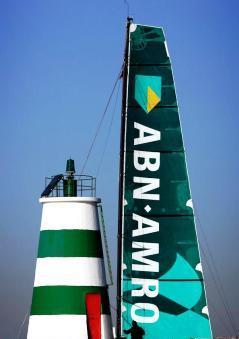 Dutch bank ABN AMRO is to cut 400 jobs, about 2 per cent of its workforce, as it prepares for an eventual sale.

The bank, which on Friday posted first-quarter results hit by bad loans in its home market, said the cuts are part of a reorganisation of its commercial and merchant banking division and will mostly be through natural attrition and reallocation.

ABN AMRO, which was partly bought by Belgian group Fortis in 2007, was nationalised by the Dutch state a year later as part of the bailout of Fortis. It now generates the bulk of its business in the recession-hit Netherlands.

The coalition government that took office in November wants to return ABN AMRO
to the markets but has not set a date.
It has said it would consider options other than a full public listing of ABN AMRO to recoup as much as possible of the funds paid to nationalise the bank.
First-quarter net profit fell 17 per cent from a year ago, to 415 million euros ($536 million).
While the results benefited from a large loan impairment release related to the sale of part of the bank's exposure to Greek government-guaranteed loans, bad debts in the Dutch market rose as unemployment increased and more small and medium-sized enterprises went bankrupt.
"As unemployment is still on the rise and no economic growth in the Netherlands is expected for 2013, we remain cautious for the remainder of the year," Chief Executive Gerrit Zalm said in a statement.