'We want to achieve overall profitability, and then we would go for an IPO.'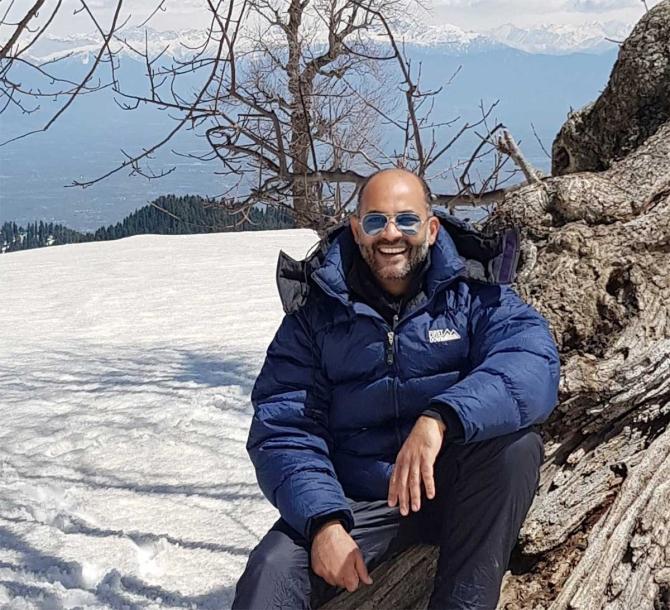 At a time when a growing number of tech firms have halted their expansion plans, fintech giant PhonePe is making new bets and is in an expansion mode, says Sameer Nigam, CEO and founder of PhonePe, in an interview with Peerzada Abrar/Business Standard.
Walmart-owned PhonePe has launched a shopping app called Pincode, built on top of the ONDC platform.
What are the bets that PhonePe is making overall?
The Pincode shopping app is one.
We recently launched the Rupay credit card on the Unified Payments Interface. I think that is a big market.
We continue to expand our offering on insurance. You will see us entering health insurance soon.
We are launching a couple more apps this year. We have got an account aggregator licence. We have introduced piloted merchant lending.
There are a bunch of launches coming this year, which I cannot talk about right now.
What are PhonePe's expansion plans?
We continue to expand in our five data centres and digital footprint there.
We have also tied up with Microsoft Azure and are doing work there in different categories, especially on our app store and other businesses.
In terms of hiring, we will continue to aggressively hire for the new businesses that we are opening up.
By the year-end, we expect to reach about 6,000 people on full-time, on roll and separately have 1,000 people as feet on the street.
PhonePe built Pincode on top of the ONDC platform. How big is the ONDC opportunity for you?
We only want to facilitate hyperlocal commerce. We are not an e-commerce company, but a technology platforms firm.
The reason that ONDC makes sense for us is that there's a need to actually build out a really good shopping experience on the buyer side, while the heavy lifting is being done by the seller platforms and sellers themselves.
That we believe can only be done best in the context of a local environment. So, we will increase the number of categories depending on what kind of shops are available in the city.
We will also increase the number of cities, but that would be done more slowly. But we will not change the code nature of Pincode.
The idea is to facilitate the digitisation of local businesses and take them online.
After the Pincode launch, have you given up the focus related to being a super app platform and is there any kind of clash with Flipkart in the space?
We have always said that we don't like the word super app. PhonePe is a payment and financial services app and it continues to be that.
Regarding the clash with Flipkart, I don't think our business directly competes with Flipkart or Amazon. They are pan-Indian and have probably the best logistics and supply chain.
Their value proposition is at a very different level. Ours is trying to solve a very different problem.
If you see during the pandemic, everyone was doing some kind of commerce within local communities using WhatsApp. We are trying to formalise that and make it more convenient.
PhonePe's investors had to pay about Rs 8,000 crore (Rs 80 billion) in taxes to allow the firm to domicile in India from Singapore. How was that experience for you?
It (domiciling) took over a year because it is a complex transaction. We not only had to move our parent company to India but we also had to move all our subsidiaries to the country.
Our investors paid Rs 8,000 crores in tax largely led by Walmart, so a huge shout out to them. We had to align everyone for it.
So (being) a highly regulated Indian business and at scale, based on the conversations with the regulators and government, we felt the right answer for a business like ours, is that we should list in India eventually and the first step was to domicile.
How are your IPO plans shaping?
We are going to wait and watch as we are now entering into new businesses.
As a private firm, we want to give these businesses some time to reach a certain level of maturity.
We are thinking about revenue goals. We want to achieve overall profitability, and then we would go for an IPO. So, it (would take) a few years.
Feature Presentation: Ashish Narsale/Rediff.com