SAP, the world's largest enterprise software maker, recently announced its acquisition of Sybase. Both companies have a significant presence in the country.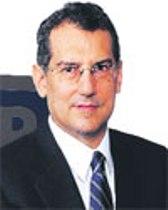 Peter Gartenberg, SAP India Managing Director and a permanent resident of India, tells Business Standard about the changes taking place at SAP globally, implications for India and the way ahead. Excerpts:
India was recently included in the EMEA (Europe, Middle East and Africa) region. What does this mean?
On January 1, 2010, India was aligned with the Europe, Middle East and Africa (EMEA), which is SAP's largest region. There was only one key driver behind this. We have been having a great growth period, but if we want to grow the potential here then we need more resources.
Since the EMEA comprises 60 per cent of the global business operations of SAP, just with one stroke we get access to the entire breadth and depth of SAP resources. So any new vertical or any new portfolio we want to get into, we get an immediate access to the resources.
At the same time, SAP has embarked on a global initiative to build longer and stronger strategic relationship with the customer. Making India a part of the EMEA region fits into this global initiative.
SAP is undergoing restructuring too. What does this mean for India?
In terms of restructuring, we are unifying our India resources. That includes SAP Labs with 4,200 engineers and developers, our global delivery centre with 795 people and SAP India with around 325 people. This means we have in India resources of over 5,300 employees to work with our customers. Even before this, we were working with customers in India but were focused on global projects.
Now, we have brought a much more focused approach to the Indian market, even as we continue to work on global projects.
The other reason is that we are seeing a lot of innovation in India. We want to be part of that innovation. There are new business models that are being created in India, based on Indian conditions, nature of Indian enterprises, scale, etc. SAP has been committed to India but we are making sure we lead in enabling these new business models as well.
ERP has always remained core for firms and taking it on the cloud is still debated. How are the clients adopting it?
We run ERP on private clouds today. But yes, how does it gets adopted in the public cloud remains to be seen. We think there is a model and we are already deploying it, especially in the on-demand scenario. What we intend to do is to define ERP in the cloud. Some of the announcements that we will make soon will define how an ERP should be run on the cloud. Driving business networks will be one of the key features.
How soon...
SAP has never been a follower. We want to bring something which is a game changer.
India traditionally is very slow in adoption of SaaS or cloud-based offerings?
I actually think that with the launch of BI-on-demand, we will leapfrog in India as our model. The large SME segment, which doesn't want to manage data centres on its premises, is going to look for a low entry cost and pay-per-consume type of models. They just don't have the resources to build their on-premises IT systems.
SAP just announced its quarterly results. How has India fared? And where do you see the next growth coming from?
We have done really well. This quarter our growth has been more than double-digit. Many feel that this is due to the pent-up demand. But that is not the case with us as the fourth quarter for us was also very good. We have seen strong demand across the customer segment. We have seen demand rising in solutions across segments, including in non-ERP segments. Business Intelligence and Sustainability has also seen good uptick. We think sustainability will be a big business driver.
Is the profile of the customers, which includes large enterprises like ONGC, changing in India?
Most of the large customers are already with us. These large customers are taking advantage of a lot of those applications around the ERP - like supply chain, CRM, BI, business analytics and manufacturing intelligence. So they are using more of these specific solutions.
Most of the larger enterprises are running on SAP. So for them we are adding a lot of things around it, and building more industry specific things and add-ons. At the same time, we are seeing a lot of customer additions in the SME market.