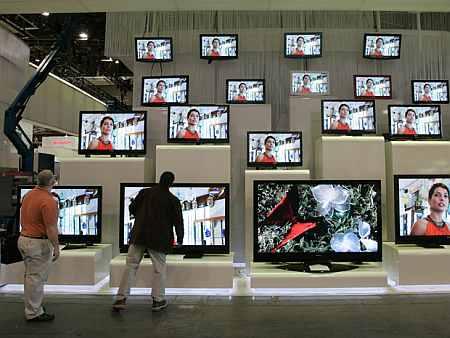 The focus is now on growing business beyond Samsung and tapping opportunities in the retail and e-commerce space, Shiv Sethuraman (below left), Group President, South-West Asia, Cheil India tells Sangeeta Tanwar.
Cheil has struggled with the perception of being an in-house agency of Samsung for many years.
As the agency looks beyond its bread-and-butter business, what would be its new focus areas?
All these years we have been very focused on the Samsung business as we are part of the Samsung Group. Cheil has really grown around the world along with the growth of Samsung.
Even as Samsung continues to be our principal client, beginning 2015, our mandate has been to add significant clients and capabilities beyond Samsung.
In India, the agency has been around for a decade and we have witnessed encouraging growth with the headcount increasing from 90-odd people from four years ago to 500 plus today.
Cheil India has a strong presence in the retail and shopper marketing space.
We have over 100 people in digital, making us the largest digital agency in the country. We also have an equal number of people leading above the line (ATL) business of the agency.
How difficult has it been for Cheil to acquire new businesses in India?
Honestly, the experience of getting new businesses on board has turned out to be easier than what I had expected.
And I believe this has been primarily because of the fact that having worked with a global brand such as Samsung, Cheil India assumes the lead in taking an integrated, digital-first approach with a strong focus on retail.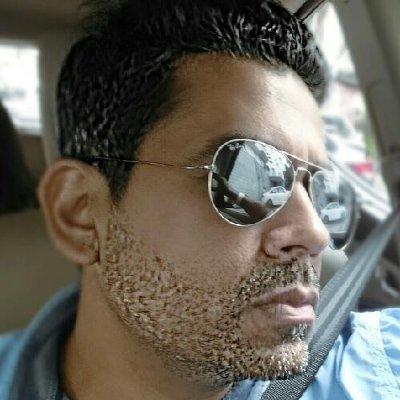 Our capabilities in a few of the forward-looking categories such as retail are far ahead of our competitors.
We have an advantage over other agencies that have been created in the 50s and the 60s on the back of Unilever businesses and whose business models largely revolve around television and print.
Today, clients are shifting budgets to digital and retail. This trend is more pronounced in categories such as technology, retail, banking and automotive.
For example, if a company is in the business of selling shampoo then perhaps digital continues to be just two to five per cent of the client's total advertising and marketing budget.
However, if a company is selling a car or a mobile phone then digital commands as much as 15 to 20 per cent of clients' advertising spends.
Today, the conversation traction around digital and retail is very strong.
As an agency we are not reaching out to clients with a narrative that says how well can we do a print or a TV campaign for them, because a lot of organisations are already doing that.
Therefore, this is not a competitive advantage for us.
Cheil India has hired new teams over the last six to seven months to work on new businesses. These teams are working independently of Samsung teams.
The newly created independent structures rely on the same backend infrastructure such as finance and accounts but the client facing team is different.
Following our mandate to look out for businesses beyond Samsung, the agency has added new businesses such as adidas, Viber, Apollo Munich and Abbott Pharma among others.
What are the opportunities and challenges that Cheil India faces while handling e-commerce businesses?
Like any other business, e-commerce companies too go through their own little metamorphosis and their communication needs change as funding happens.
What this essentially means is that there is a large spectrum of companies to work with.
Most importantly, it is worthwhile to note that not every company is in the league of a Flipkart or a Snapdeal where they need ATL campaigns that are similar to the services required by any other big company in industries outside e-commerce.
At present, the communication requirements of e-commerce players tend to be transactional, revolving around app downloads, checking out festive offers and so on.
It is interesting to work with the e-commerce players that are a level below the giants and those that are looking at a combination of social media, search and digital to help drive their business.
For example, one of our clients, Inshorts, a news app platform, needs classical advertising but it also needs social media to drive engagement.
E-commerce represents different kinds of opportunities and therefore different skill sets are required to cater to the communication requirements of players in this segment.
What is your take on evolving measurement matrix for digital media? As an advertiser, is it a threat or an opportunity?
Digital measurement matrixes are evolving as we speak and getting more complex.
In the digital space, the number of likes and impressions has become meaningless.
There is a constant refinement of what constitutes consumer engagement and acquisition.
Digital media holds natural attraction for advertisers as it offers them the opportunity to track each dollar spent on advertising in comparison to say spots on TV.
Constant improvement in various measurement tools and techniques is leading to an era where the return on investment for digital is getting sophisticated.
Since, advertisers love measurements, they will continue to gravitate towards digital where they can correlate marketing spends and returns. And advertising agencies will have to go where the brands go, that is, digital.
What would be the three big trends that will dominate the advertising industry over the next two years?
Most clients and agencies are not aware what video content is all about. With video content just about coming into its own, the advertising industry will see major changes in the way communication messages are consumed.
Going forward, social media and modern retail are the other two spaces to watch out for.
Photograph: Shiv Sethuraman, Group President, South-West Asia, Cheil India; Image: Courtesy, Shiv Sethuraman/Linkedin