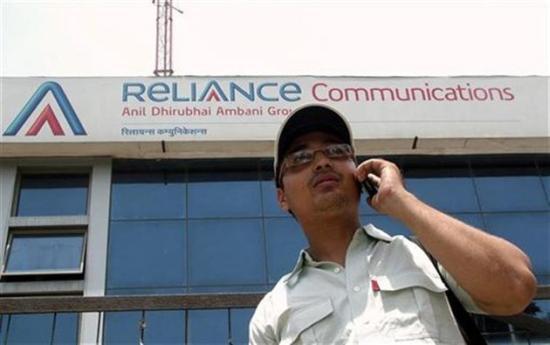 Three years ago, Bharti Airtel saw a generational shift, with Gopal Vittal, below, left, taking over as India chief executive officer.
His mandate was not just to prepare the organisation for a shift in technology but to overhaul the entire organisation and processes so that it would be battle-ready when the 'mighty' Reliance Jio launches.
Three years down the line, Airtel has staked claim on 4G early on, earned some brickbats and seen its revenue market share hit a life-time high.
In a free-wheeling chat, the usually reticent Vittal shared his five-pronged strategy and the journey so far with Malini Bhupta.
Excerpts:
Reliance Communications, which has launched 4G services along with Jio, has priced 10 GB of data at Rs 97. Is this a sign of things to come and can incumbents match such prices?
If you look at voice and data realisations in India, they are the lowest in the world.
At these prices, operators will find their networks getting choked quite fast and the experience could degrade rapidly.
I am not sure it is a sustainable strategy.
Over the longer term, we believe these tariffs are unsustainable.
In the case of data, we see that the slide is not so much on pricing but on realisation.
If we give 1 GB of data at Rs 250 and the customer uses 500 MB, then our realisation is 50 paise.
On the other hand, if they consume their entire allowance of 1 GB, then realisation drops to 25 paise.
To throw in more data at the same price, you need more capacity. But that has to be done sustainably, else customer experience can degrade.
The launch of Jio was a big risk for the incumbents. But with the launch getting delayed, are incumbents at an advantage?
One of the things I've learnt is that competition keeps you on your toes.
As a company, we have become smarter and sharper simply because of the competitive intensity in the current market place and the prospect of a new competitor entering.
Whether it is strengthening our spectrum footprint or owning the entire 4G space, we believe in leading the marketplace. As a leader, we have to set the pace.
We are at our best when we set the pace and we are at our worst when we are reacting.
Is it going to be easier to defend your market share and retain high-value customers?
We don't believe our job is to just defend market share.
We have to grow our market share.
As far as high-value customers are concerned, a dear friend of mine who was running '3', a challenger brand that launched 3G for the first time in the UK, said his biggest challenge was customer indifference.
It is always a challenge to move high value customers.
How are you looking at driving growth -- both data and voice?
We have a five-pronged strategy. The first is go-to-market excellence. This is all about looking at India not as 22 circles but 650 districts. We monitor performance of these districts at a granular level.
These districts are monitored at the apex level. The second leg is winning with high value customers.
We have for example simplified our postpaid price plans from 6,500 to just one plan -- MyPlan.
The third part of our strategy is about delivering an exceptional customer experience. There are two parts to this.
We have looked at legacy processes and technologies and digitised several of them to reduce customer pain.
The other big piece is around the network, the core product we offer.
We faced a lot of issues over the past year when spectrum was reduced in several cities.
We also faced difficulties in getting permissions for new sites which were needed as spectrum was reduced.
While the government has been helpful, we have had our share of challenges.
This is why we launched Project Leap, which is all about delivering a great network experience.
We rolled out 88,000 base stations during the year, the highest we have ever done.
We invested Rs 15,000-crore or Rs 150-billion capex, excluding spectrum costs. We deployed software technologies that can help improve networks on the fly.
The fourth pillar of our strategy is a war on waste.
We don't call it cost reduction, but waste elimination.
Let me give you an example.
With automation and simplification of processes, our customer calls have come down and costs have been brought down.
Our operating expenses are down because of doing things differently. One example of this is digitisation.
Finally, the fifth pillar of our strategy is winning with people.
Our circles are run by CEOs and they are empowered to drive the business.
Equally at the centre in Delhi, we have a design team, which looks at innovation and reinvention of processes.
I think we have found a good balance that works between the centre and the circles.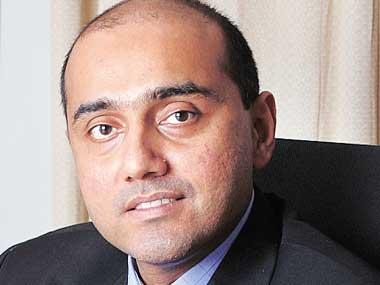 How about your 'people strategy'?
At Airtel, one area we need to improve is diversity. We're building a diverse team of leaders, with varied experiences from across the industry. Yet, we need to do a lot more in gender diversity.
At the senior leadership, there are pockets where there is great gender diversity.
For example, there are two women leaders in our network operations team who run our network across the country.
We are flexible on their locations.
Our global CIO (chief information officer) Harmeen Mehta has worked across the world and she drives our digitisation agenda.
Some of your rivals have called 4G nothing more than a marketing gimmick. Is 4G a hype or has the launch worked?
For us, it has worked. Given the growth of devices, it is still small.
That said, a substantial minority of customers with 4G devices have come on our network as we were the only one to offer the service.
So you have to look at 4G as a way to play the game so that you create capacity and the right experience for certain use cases.
Does it mean 3G will disappear? Absolutely not.
We wanted to create capacity and own 4G as a space.
We have also seen an increase in port-ins by high-value customers across key cities on the postpaid side.
It has helped us decongest networks and it has given customers a better experience.