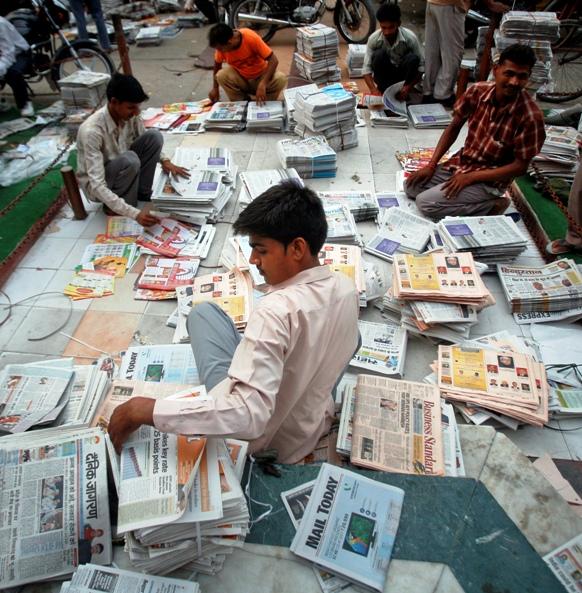 Earlier this month, the Telecom Regulatory Authority of India (Trai) put out a paper with recommendations on 'Issues relating to media ownership'.
The paper talks about private treaties, paid news, privacy, corporate and political ownership, among other hurdles to having a plural and independent news media.

Trai Chairman Rahul Khullar talks to Vanita Kohli-Khandekar about these issues.

Edited excerpts:
Why leave the internet out? Globally, regulators have been moving away from tightly defined cross-media restrictions because of online.
The net DSL penetration is 18-20 million homes, and this has been there for five years. Of the 600,000 km (under the National Fibre Optics Network), just 250 km have been laid. So, we are way behind on the implementation of national broadband.

Then, there is wireless. The penetration of smartphones and devices is being set at about 200 million. This is, however, 12-14 per cent (of mobiles). That is another 100 million-odd subscribers. Of these, a very small percentage is on 3G. Given the 2G speeds, how many will read news on their mobile phones? Therefore, for now, only TV and print have been considered.
Isn't it a given in the coming years?
On this technological revolution, we are 7-10 years behind the US. So, the threat to newspapers doesn't exist now. This is why newspapers and telecom firms are sitting easy. If they were under threat, they would be screaming.

Telecom companies know the reason they will not lose voice revenue is because broadband isn't fully available in India yet. So, where is the choice for consumers? For a year, telcos have been carping about OTT (over-the-top services). Their reach is vastly exaggerated - they consume just two-three per cent of data. If there was no WhatsApp, who would consume their (telcos') data?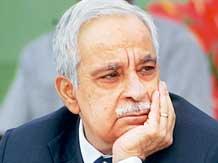 It is not a question of 'should you or should you not regulate'. Everyone, except perhaps the Marans (who own Sun TV, Sumangali Cable, Sun Direct DTH, Tamil newspaper Dinakaran and other publications), Subhash Chandra (whose Essel Group owns Zee, Dish TV, Siticable and DNA) and the Jains (who own The Times of India, Radio Mirchi and Times Now, among other brands) agrees on the need to regulate. Within that, we have to look at vertical versus horizontal regulation.

If plurality has to be maintained, there has to be some measure of domination (the Trai paper recommends using the Herfindahl Hirschman Index to calculate media concentration. The recommended threshold is 1,000 HHI, or about 32 per cent market share). To do that, we have not suggested using a rule of thumb, but a principle.

If you own newspapers or TV in any market that is not concentrated it is fine. But if any of those markets is concentrated, then you can not have a share of more than 32 per cent in it and if both are concentrated then you can have a share of 32 per cent in only one. So if you only own TV in Andhra Pradesh, it doesn't affect you.
Now, for vertical integration: if The Times of India gets into newsprint production, it is not a problem. But in TV if a firm gets into DTH, MSO and cable, you could corner relevant markets. A lot of television chief executives tell me distribution is very capital-intensive and, without vertical integration, ensuring those investments pay is difficult. We think if horizontal competition exists, integrating vertically is not a problem.

So, if a broadcasting firm has more than 20 per cent in a DTH firm, it qualifies as vertical integration. The rules that apply to these firms will then be different; these will be subject to closer scrutiny. Also, they cannot invest in more than a part of the value chain so a broadcast firm cannot invest in both cable and DTH.
The recommendations discuss plurality without considering the economic realities of the news business.
The marketplace for news is different, but can you treat news commercially? In the name of pursuing commerce, some abhorrent practices have come into play (private treaties; paid news). What we have done is put the facts down.

This is not only the view of a regulator, but of the vast majority of people in media' the president; the vice-president; and a standing committee.

Normally, such a report would have raised a big 'hoo-ha' about freedom of the media. But that right comes with the right of the viewers and readers to unbiased and truthful information.