'Having a home of your own is a poverty-reduction tool as well as a wealth-building tool.'
'It is at the heart of building an enduring middle-income society.'
'When you build affordable homes, you create a multiplier effect.'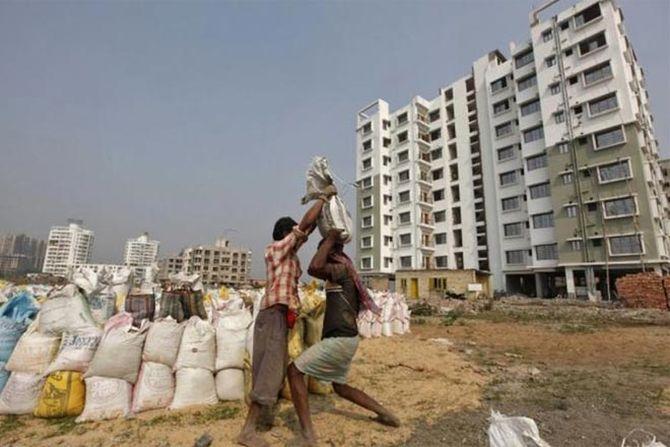 International Finance Corporation, the investment arm of World Bank, is betting big on affordable housing in India.
It has invested in a dozen companies that are either building affordable homes or lending to home buyers in this segment.
In an email interview with Ranju Sarkar, the firm's South Asia director Mengistu Alemayehu, below, explains why IFC is bullish on this segment.
Why is IFC bullish on affordable homes?
We are quite bullish on affordable housing for a variety of reasons.
First, there is a significant unmet demand, both for new homes as well as for improving old homes, across India.
We are convinced that, to meet that demand, we have to play a leading role on the supply side, by working through property developers, as well as on the demand side, by working with housing finance companies.
Secondly, we look at affordable housing, given the income levels of a large number of Indians, as an important component of building a strong middle-class society.
Having a home of your own is a poverty-reduction tool as well as a wealth-building tool. That lesson is clear from our experience in many countries.
Thirdly, when you build affordable homes, you create a multiplier effect.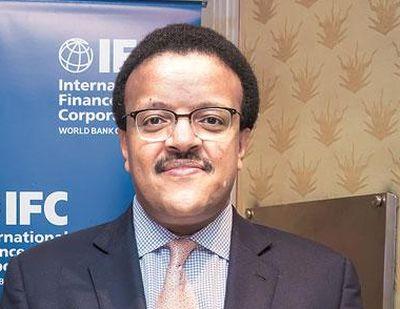 For every house built, three to five jobs are created in construction, cement, infrastructure, and elsewhere.
It creates a virtuous cycle that goes beyond the building of houses.
Fourthly, over time, housing helps deepen the financial system by creating more mortgage service businesses, more liquidity into the capital markets, and so on.
What kind of outcomes or returns do you expect?
In everything we do, we look at double bottom lines.
It has to show acceptable financial returns -- we have shown this in many countries in sectors such as micro-finance, agri-business, health, etc.
Given our mandate and history, we are committed to showing that you can make good returns.
In addition, we create a positive impact on society, which is long-lasting.
Owning a home is at the heart of building an enduring middle-income society.
And this has to be done not only in the big cities but also in the tier-II, tier-III, and tier-IV cities.
For that, we are willing to take the risk.
You have invested in firms that lend to home buyers and developers as well as formed platforms for affordable housing. What's the idea behind having multiple vehicles?
Given the magnitude of the problem, there is no single solution to establish affordable housing as a distinct asset class.
Therefore, we are working on multiple options, so that we can get a decent level of capital in the sector quickly.
So, we approach it from all sides: development, finance, and platforms to fund construction as well as purchase of affordable houses.
Combined, this approach can create a systemic impact and a new asset class within a short period of time.
How do you expect the market for affordable housing to evolve in India?
As it happens in the creation of any new asset class, evolution and development will happen until we get to critical mass, until products get defined, until risk management develops, and until enough data gets generated.
The level of demand is such that after all the learning, this will become a major pillar of financial services space to help India's transition to a strong middle-class society.
That has been our experience in other countries in a number of sectors.
Given the demand, the lessons learned from other countries, the Indian government's support, and the quality of our partners and their commitment, this will become a viable and sustainable asset class in the end.
I am aware that, in spite of all the benchmarking, risk management, and best practices, there will still be pain.
The challenge, again, is to reach critical mass. That will take time. This is a long-term business.
But we and our partners are in it for the long haul.
IFC's investment in affordable housing so far
Pool with HDFC Ltd: $800 million (IFC's contribution $200 million)

PNB Housing Finance Ltd: $100 million (earlier deal, separate from the latest)

DHFL: $70 million

Tata Housing Finance: $61.5 million

Repco: $40 million

Shapoorji Pallonji: $34 million

Aadhar Housing Finance: $15 million

Aptus: $14.8 million

Aspire: $14.8 million

Aavas Housing: $20 m

Micro Housing Finance Corp: $8 million

IMGC: $5.26 million
Proposed (immediate term):
Pool with PNB Housing Finance: $800 million (IFC's own money $150 million as anchor investor in a $400 million Masala Bonds issue)

L&T Housing Finance: $75 million

Altico Capital India: $50 million
Photograph (top): Rupak De Chowdhuri/Reuters.