'What amazes me the most is that today users communicate with voice-activated speakers like as if they were talking to another human being, using words like "please," and "thank you," and even "sorry"!', says advertising guru Sandeep Goyal.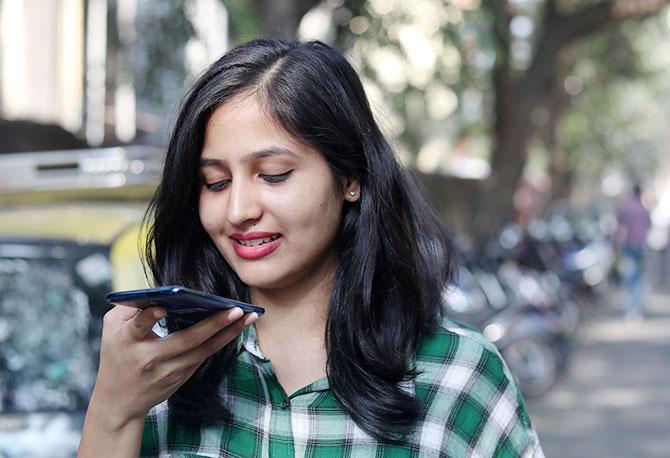 The one big trend that will dominate the decade of 2020 is the emergence of voice as a potent force in the digital world of tomorrow.
Most would be surprised to know that by 2020, 50% of all searches across the Internet will be voice-based.
Also, by 2020, 30% of all searches will be done using a device without a screen.
At one end of the spectrum, 40% of the adults now use mobile voice search at least once daily.
At the other end, 20% of the adults use mobile voice search at least once monthly.
The two extremes are coming together faster than anyone ever imagined.
What's even more surprising is that 9% of the 55 to 64 age-group also use mobile voice search.
Both globally, and in India.
Today, 20% of the searches worldwide on a mobile device are voice-based.
25% of all the queries on Android devices, in fact, are voice-based.
Reliance Jio alone has 90 million users of Google Assistant today.
What's more, 60% of smartphone users across the world have tried voice search at least once in the past 12 months.
And yes, 55% of teenagers are using voice search on a daily basis.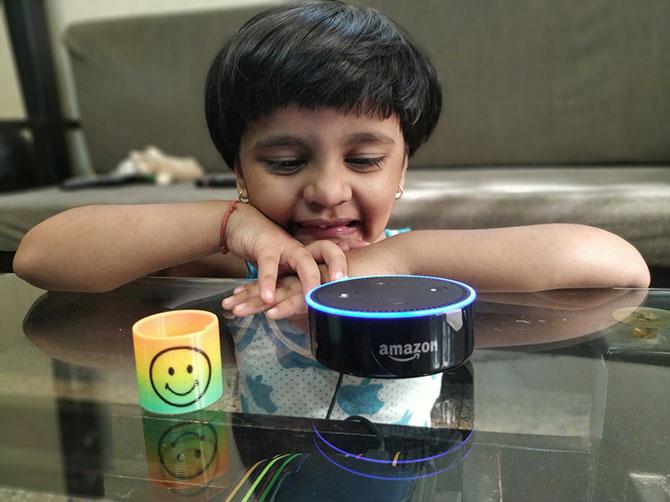 Already, 22% of houses in the US have smart speakers; by 2022 this number will exceed 55 per cent!
But what amazes me the most is that today users communicate with voice-activated speakers like as if they were talking to another human being, using courtesy words like "please," and "thank you," and even "sorry"!
Interestingly, we search with voice just like we speak.
No wonder, voice search queries are longer than regular text-based searches.
Voice search queries tend to have three-to-five keywords in length, compared to one or two words in text search.
So, come 2020, there is going to be a whole new paradigm shift triggered by the enhanced, and consistently growing, usage of voice in things digital.
Now to video, the other major driving force that will dominate 2020, and beyond.
As per a Cisco report, by 2020 there will be close to 1 million minutes of video crossing the Internet per second.
Video is expected to make up 82% of Internet traffic by 2021.
By 2022, online videos will make up more than 84% of all consumer Internet traffic -- 15 times higher than it was in 2017.
In the past 10 years, mobile video consumption has risen by 100%, year-on-year.
Can statistics tell a bigger story of what the future holds?
Today, more than 8,000 million videos are viewed on Facebook every day.
In 2020, the big leap forward will be the virtual reality video.
Facebook's new Horizon social VR platform alone will phenomenally expand the experience of travel and event participation.
This is already evident in the 360-degree videos of National Geographic that are transforming sensory experiences like never before.
It is in keeping with these apertures and opportunities that research agency Kantar reported that 84% of marketers plan to increase their investment in online video advertising over the next 12 months.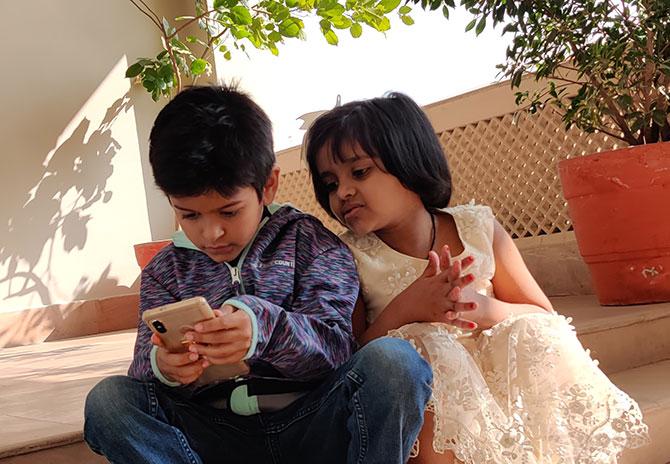 But why is video important?
Well, for starters, 97% marketers assert that video helps them increase user understanding of their products and services.
81% of businesses in 2020 are, therefore, most likely to use video as a marketing tool (up from 61% in 2019).
The reasons are not far to seek.
46% of users act after viewing a video ad.
And if they enjoy the video their purchase intent increases by a whopping 97%.
Research shows that including a video on a Web site's landing page can boost conversion rates by up to 80%.
For those who require any more convincing: Tracking studies show that a Web site is 53 times more likely to reach the front page of Google if it includes video.
Video, in fact, increases organic search traffic on a Web site by 157%.
In 2020, a voice content strategy will no longer be optional for brands.
Voice in the decade ahead will revolve around 'youtility' marketing... how it can prove to be a real and compelling utility for you... not just rooted in information and in being ever-helpful, but in using more complex API-driven interactions that will enhance consumer experience through more layers of specificity and nuance.
The insight on video, going forward, simply is that users do not always watch a video with the intention of buying something, now or later.
But watching video leads to discovery.
And triggering of intent.
Leading to evaluation.
Finally purchase.
So, video is a critical part of every stage in the customer journey.
And brands have no choice but to participate in that journey.
In 2020, and after.
So, the dawn of the new decade is going to be about the 2Vs that will drive another very important V... Voice and Video that will drive consumer Value for brands.