Limited availability of niche skills needs to be countered aggressively by industry, as looking at talent costs and employee productivity in silos will limit new innovations, rues Shyamal Majumdar.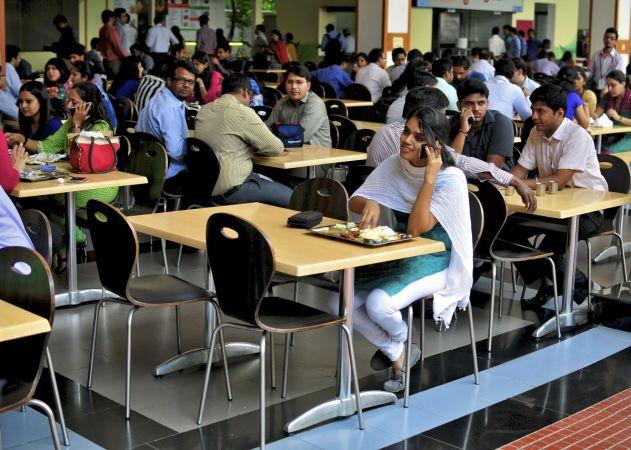 Talent analytics can play a critical role in attracting and retaining the people you want Talent analytics, which uses data in HR-related decisions, was back in the headlines last week after the National Association of Software and Services Companies (Nasscom) and research consultancy Aon Hewitt released a report based on the theme, 'What got us here won't get us there'.
Among other things, the report says that limited availability of niche skills needs to be countered aggressively by industry, as looking at talent costs and employee productivity in silos will limit new innovations.
The report is yet another reminder of the need to bring about a change in mindset on talent analytics, which is set to play a crucial role in HR, whereby companies will be able to calculate what employees value most and then create models to boost talent acquisition, retention, placement, promotion, compensation, or workforce and succession planning.
Integration of individual performance data with HR process metrics such as cost and time outcome metrics will help in engagement and retention.
This is unavoidable as the technology industry's earlier selling point of 'your mess for less' — essentially taking on low-end commoditised work of international clientele — is passé and the focus of the industry now has to be on helping clients with decision-making and becoming partners who can offer end-to-end seamless processes to help clients get a competitive edge.
That's the reason why a company like WNS employs 8,000 accountants, 3,000 research and analytics people that include statisticians, economics PhD holders, mathematicians and doctors and even has domain universities (specialising in specific domains) in different areas to create specialists from generalists.
If talent has to be attracted and retained for an industry in rapid transition mode, there is no alternative to having a robust HR measurement and analytics function to seek out and conduct pilot projects focused on critical business and talent problems.
Too many companies still have this specious logic that HR is all about humans — with so many different behaviours, skills, intelligence and mindsets that they can't simply quantify someone and hence, a vast majority of hiring, promotion and rewards decisons are made on instinct, personal experience, and corporate belief systems.
In the process, what is ignored is that a good analysis of hard data is as much necessary for an HR function as it is for other departments.
Chief executives often shoot down the ideas of HR, not because they were not good or necessary, but because they did not have a proper business case.
That is possibly why many leading companies are putting HR's reputation as a back office administrator to rest by either outsourcing or automating most administrative tasks.
Over a decade ago, author Michael Lewis' book Moneyball told the story of how people-centric decisions in professional sports could be dramatically improved by using numbers and analysis, rather than on the basis of subjective opinion alone — a conclusion that has been widely accepted in business.
The book showed Billy Beane, general manager of Major League Baseball team Oakland A's and the protagonist of Moneyball, had a problem: how to win in the major leagues with a budget that's smaller than that of nearly every other team.
Beane and his staff, buoyed by massive amounts of carefully interpreted statistical data, defied tradition and built winning teams of young affordable players and inexpensive veterans. What Beane did was nothing but talent analytics.
By analysing the skills and attributes of high performers in the present, talent analytics could enable companies to build a template for future hires and link business goals directly to talent strategies.
Rather than focusing on HR spending and measuring HR metrics alone, talent analytics could analyse the contribution people make to business outcomes across the board —from sales and customer service to quality improvement.
Researchers in Deloitte came up with the following set of questions: How well do organisations truly understand what drives performance among their workforce? Do we know why one salesperson outperforms his/her peers?
Do we understand why certain leaders thrive and others flame out? Can we accurately predict whether a candidate will perform well in our organisation?
The researchers' answer to most of these questions was no and they proceeded to say that this was like the marketing head spending millions of dollars on a new marketing campaign because he or she "always does it this way".
It's an obsolete way to make decisions. It's indeed time for HR to refresh and reboot.