To conclude from the judgment that the country has scant respect for patents appears far-fetched, notes Bhupesh Bhandari.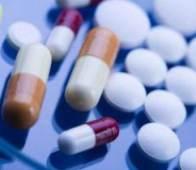 Multinational pharmaceutical companies complain that India has become a difficult place to do business.

They are peeved about the Supreme Court's verdict last week that dismissed Novartis' appeal for patent protection for its anti-leukaemia drug, Glivec, and the Delhi High Court's rejection of Merck Sharp & Dohme's petition to stop Glenmark from selling its anti-diabetes medicines, Zita and Zita-Met, which the company alleges are exact clones of its popular drugs Januvia and Janumet.

They are also worried that opinion in the government is building up in favour of compulsory licensing -- these allow generic companies to make inexpensive life-saving patent-protected medicines in public interest.

In sum, patents are inadequately protected in India, which is a huge disincentive for research and development.

The issues need to be probed in detail. In the Glivec case, the Indian government's contention was that the medicine was a retooled avatar of a pre-existing drug called Imatinib.

Novartis, on its part, said it was a new salt form of Imatinib, and the new version represented a 30 per cent increase in the bioavailability of the medicine.

Since section 3(d) of the patent Act says that "the mere discovery of a new form of a known substance which does not result in the enhancement of the known efficacy of that substance" does not qualify as an invention, the Supreme Court said Glivec wasn't entitled to patent protection.

However, the court clarified that it would be a "grave mistake" to read this judgment to mean that it prohibited all fundamental changes in a product.

So to conclude from the judgment that the country has scant respect for patents appears far-fetched.

In the second case, Mumbai-based Glenmark has said that its products don't infringe upon the patents on Merck's Januvia and Janumet.

The Delhi High Court may have refused to restrain Glenmark, but it has kept the case alive. Merck can marshal all its evidence, so can Glenmark, and let the court decide.

Glenmark knows there could be a penalty if Merck's charge of patent infringement is proven right; that's why the court has asked Glenmark to maintain a separate register for the sale of Zita and Zita-Met.

This shows that the courts are aware of the sanctity of intellectual property.

Compulsory licensing is the other bugbear.

Consider this: since 2005, India has granted only one compulsory licence -- to Natco Pharma for the production of Bayer's anti-cancer drug, Nexavar.

There is talk that the government is mulling handing out licences for three more anti-cancer drugs.

And Mumbai-based BDR Pharmaceuticals has applied for a licence to make an inexpensive version of Bristol-Myers Squibb's anti-cancer drug, Sprycel.

The fact
is that the patent laws of most countries have the provision for compulsory licensing.
Governments, cutting across income categories, use it to keep medication costs under check.
As reported by
Business Standard
, countries that have granted compulsory licences in recent years include poor ones such as Mozambique, Zambia and Ghana, emerging ones such as Malaysia, Thailand, Brazil and Indonesia, and developed ones such as Italy and Canada.
The rising cost of medication is a global headache.
Governments all over the world are trying to figure out ways to reduce these costs and quell social discontent.
Some years ago, France had mandated that a chemist was free to give a generic version of the patented (and expensive) medicine that a doctor may have prescribed to his patient.
On October 31, 2011, President Barack Obama came out with an executive order that mandated the Food and Drug Administration and the Department of Justice "to take action to help further reduce and prevent drug shortages, protect consumers, and prevent price gouging".
So, what India has done in the case of Nexavar is perfectly acceptable international behaviour.
Yes, what can deter companies is price control. And it threatens to get more stringent.
There is a proposal to expand the ambit of price control from 74 bulk drugs to 348 formulations.
At the moment, 18 per cent of the Indian pharmaceutical market, estimated at Rs 67,000 crore (Rs 670 billion) per annum, comes under price control; the new regime will push it up to 30 per cent.
Price controls are required when companies are making super-normal profits.
Research shows that the profits of pharmaceutical companies in India are not higher than those in other countries, or higher than those of companies in other sectors of industry.
But the government seems to have made up its mind.
It is even considering a proposal to cap the prices of all medicines that are out of price control at the time of launch.
The allegation among pharmaceutical companies is that they launch new products at very high prices, which in government parlance is referred to as gold-plating.
They are subsequently allowed to raise prices by up to 10 per cent per annum.
But price control is a problem that impacts Indian companies as much as it impacts foreign firms.
In spite of all their complaints, multinationals have been gaining market share in India.
In 2005, when India switched over to product patents, their share was 15 per cent; it now stands at 30 per cent.
Out of that, almost 10 percentage point has come from Daiichi Sankyo's acquisition of Ranbaxy Laboratories in 2008 and Abbott's buyout of Piramal Healthcare's domestic formulations business in 2010.
So, their organic gain is around five percentage points.
And this growth has come largely with generics.
The share of patented medicine in the country, according to a report that appeared in
The Times of India
, may not be more than two per cent.
So what is the noise all about?