T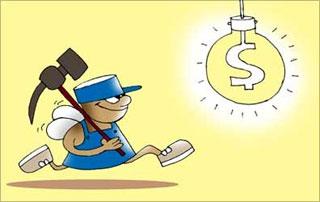 he start-up economy is challenging how we do business and how brands grow and develop

A recent despatch on astronomical valuations raised many an eyebrow.
Not all in a bad way, I might add. As my friend and education investor Anand Sudarshan framed it quite nicely last month, the disruptions are all good, but the illogical valuations are a distraction to creating real value from these outstanding ideas.
As recently as 2008, the three young men who started Airbnb struggled to keep it afloat.
They approached Y Combinator, a school for start-ups, for help with their fledgling firm. YC didn't think much of the idea then, but liked the chutzpah the founders showed.
YC came on board, supported and refined the idea and helped the young entrepreneurs meet up with investors.

Over the last decade, YC has been admitting batches of founders to its school, which has developed a hoary reputation of its own.
This month they will celebrate their 1000th admission.
Nearly half of them have not made it big, but 50 per cent is an outstanding success rate, especially in an environment where less than one in eight start-ups brings joy to investors.
For its spring 2015 batch YC received 6,700 applications and accepted less than 2 per cent.
To put this number in perspective, Harvard, which experienced its most fiercely competitive admissions year in 2015 its long history, took in 5.3 per cent of its applicants.
The start up culture has redefined the way even old economy companies view themselves and thereby is throwing the entire process of branding and brand building into great disarray.
The reason is this: the challenge to the old guard is no longer from large peer group rivals.
Uber is a pain in the unmentionable to most large players in the personal transportation industry anywhere. So much so that even governments would like to get rid of them.
And Airbnb is forcing hotels and homestays to rethink their strategies everywhere too.
Both these brands are so attractive to investors simply because they redefined their categories.
Polaroid, Virgin Atlantic, Chik Shampoo and Apple did so in the past. Each of them became what we now call a category of one.
Today's upstarts pose a serious problem for large incumbents. And the large brands are reacting, in many cases, in fear and anger.
Consider the fact that Airbnb's most expensive employee, after their CEO, is their legal head.
Rumour has it she spends most of her time dealing with cases filed by either large hospitality players or housing societies and owners.
Y Combinator, which is shaping many start-up brands to face the future, doesn't have a vault full of readymade answers.
But it forces young entrepreneurs to ask difficult questions about market, opportunity, relevance, leadership and risk management.
For start-ups, the presence of mentoring institutions is a boon too. For young students looking hard at their career options, the start-up ecosystem will soon become the coolest career option available.
They will offer the best of both worlds: adrenaline and safety. Why would anyone want to join a large, blundering behemoth anymore?
The changing world of business will soon impact the way business is taught too.
As one who has taught business part time for over two decades, I can visualise a classroom that will bear little or no resemblance to the ones I have taught in anywhere on earth. These will be packed with energy and ideas only.
They will thrive on provocation, not pedagogy. They will have little respect for my teaching experience but will want to be challenged every day.
Ramesh Jude Thomas is President & Chief Knowledge Officer, EQUITOR Value Advisory
Illustration: Uttam Ghosh/Rediff.com