It once was a beach, but sand-dredging over the years had denuded it completely.
Over the decades, the Mahim Reti Bunder, located on the arterial S V Road, diagonally opposite St Michael's church in north central Mumbai, had become an ad hoc parking place for vehicles and boats. A few plastic-roofed shanties dotted it here and there.
It was home to drug users and peddlers, to the homeless and an unofficial dumping ground for unwanted garbage.
The Mahim Reti Bunder comes alive just twice a year -- during Ganpati Visarjan and the Mahim Fair.
On one occasion, it is filled with devotees, idols, the police, crowd management volunteers and vendors selling assorted fare.
On the other -- for 10 days -- it plays host to games stalls, food stalls, displays of skill, Ferris wheels, varied roundabouts, a plethora of people selling a plethora of wares, visitors and, of course, Pannalal the donkey, who would answer questions about the crowd watching his performance by indicating the person concerned (his response to the question, 'Who is the biggest flirt here?' would always get the biggest laughs).
The rest of the year, a sad patina of despair would cloak Mahim Reti Bunder.
The view, however, could make you forget, for a few moments, the grime and tragedy before your eyes. For, standing there, you could look at the bobbing fishing boats and the coastline (business-like Worli to your left and prosperous Bandra to your right, joined over the water by the impressive Rajiv Gandhi Sea Link).
Watching this strange mix is the Arabian Sea, its waves muddied and strange-smelling as they touch the shore at the Mahim Reti Bunder.
But now, the waves have something different to look at as they rush eastwards towards the beach.
For the Mahim Reti Bunder -- at a cost of nearly Rs 40 million (Rs 4 crores) (apartments in real estate-expensive Mumbai can cost multiples of that) -- has been re-formed, re-built.
The beach had no sand left, so 3,000 cubic metres of sand -- which gives the beach a depth of about five feet, says reports -- was transplanted from Haji Ali (central Mumbai), from the site of the ongoing coastal road project.
There's a beautiful 70 metre long walking promenade, places to sit, eco-friendly exercise equipment and young casuarina trees that should soon wave their boughs in the salt-laden breeze.
Hitesh Harisinghani/Rediff.com decided to visit the new beach and here's what he came back with.
Please click on the images for a better look.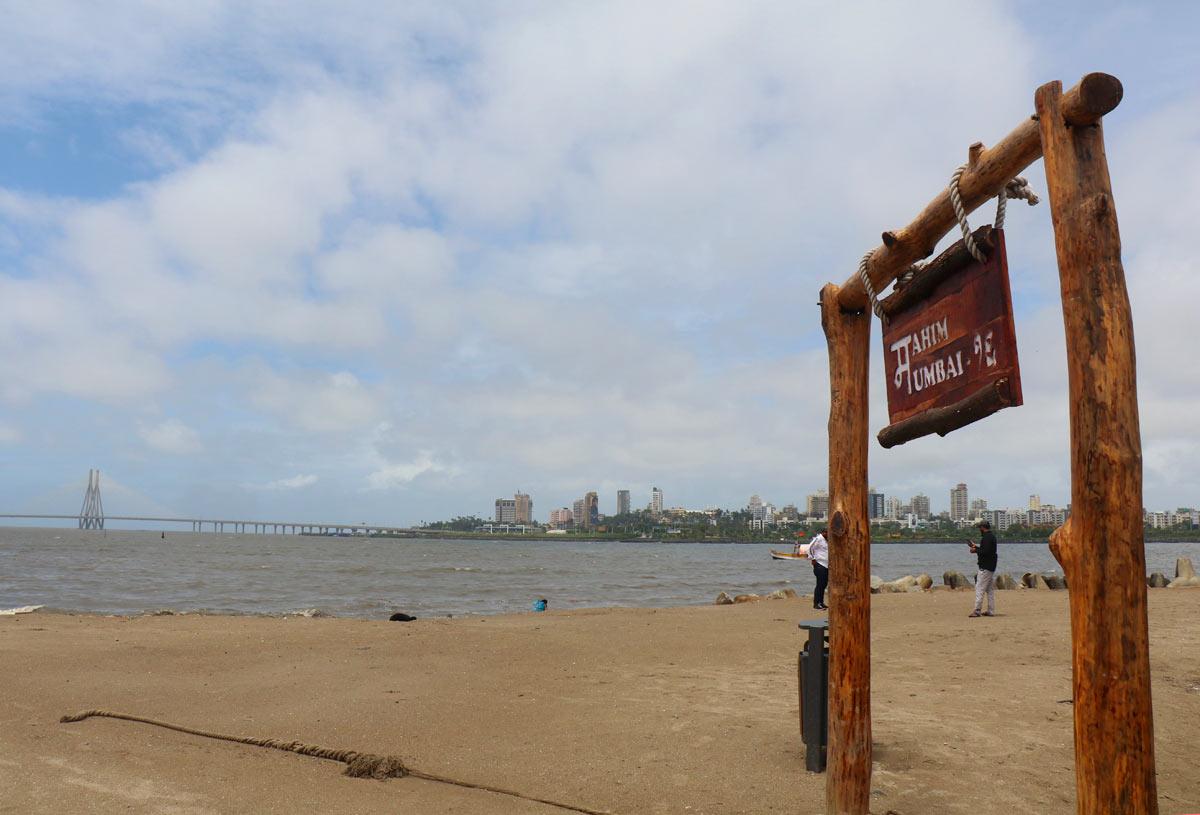 IMAGE: This is what the Mahim Reti Bunder Beach now looks like. Isn't it beautiful? All Photographs: Hitesh Harisinghani/Rediff.com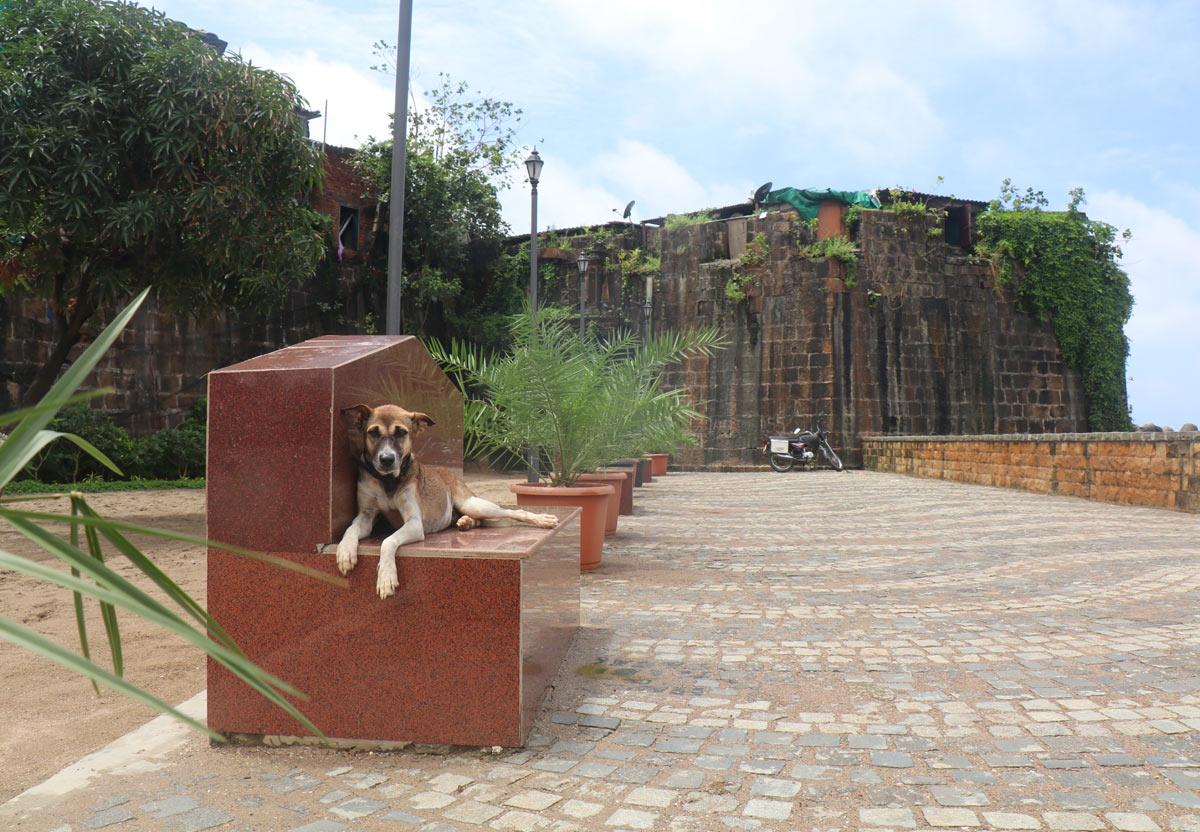 IMAGE: And look, the new promenade lets you walk to Mahim Fort; one couldn't get so close to it earlier.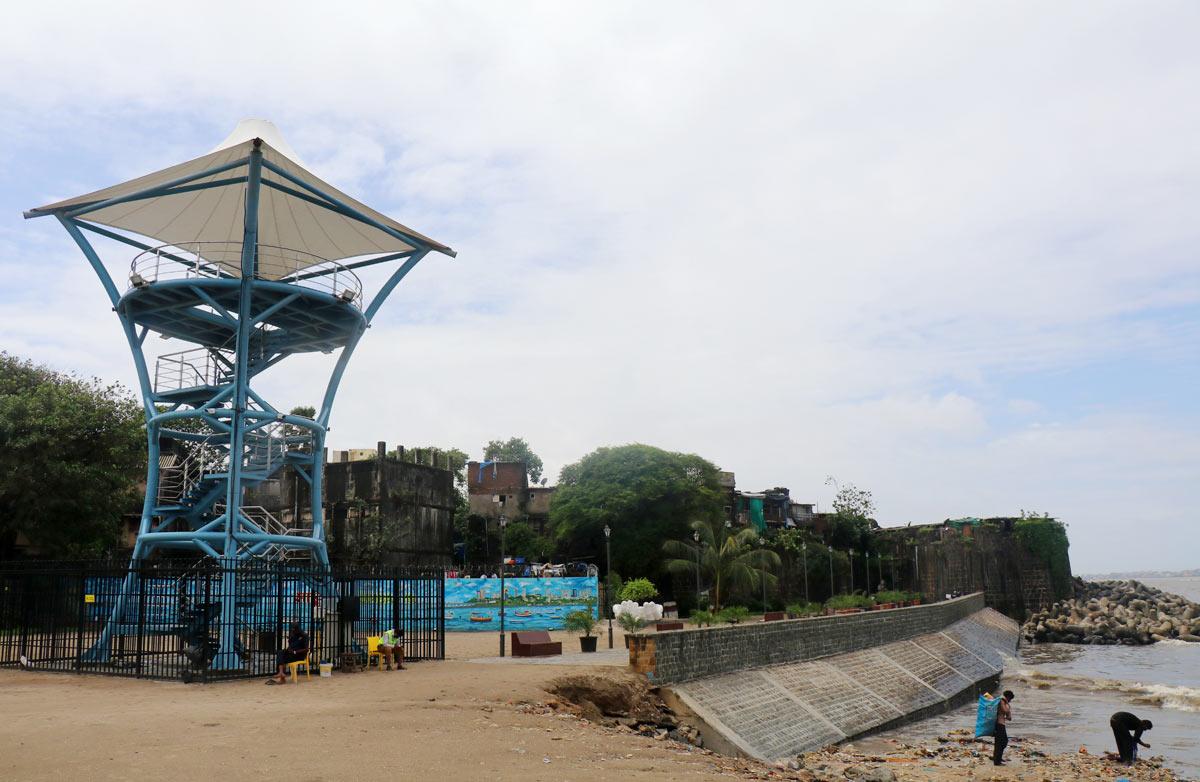 IMAGE: A 30-metre tall viewing tower offers a panoramic view of the Arabian Sea and the Bandra-Worli Sea Link.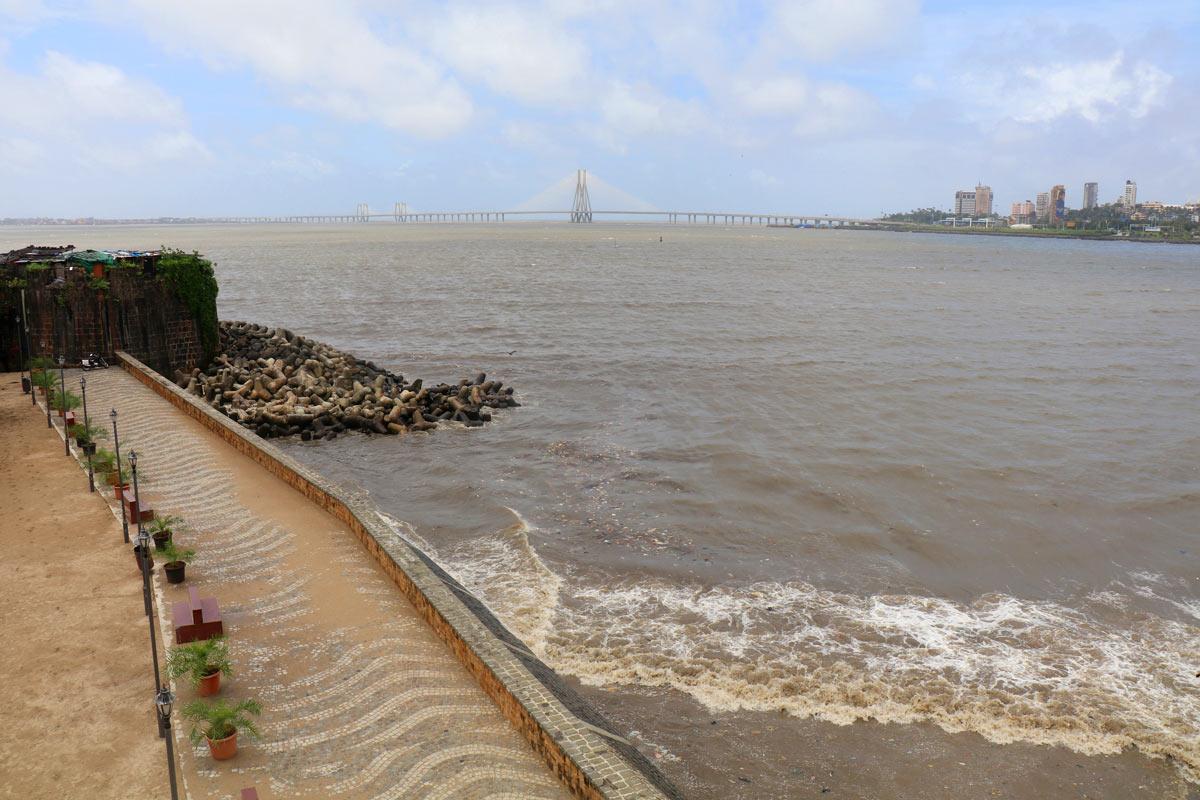 IMAGE: Here's one sample of the view you'll get from atop that tower.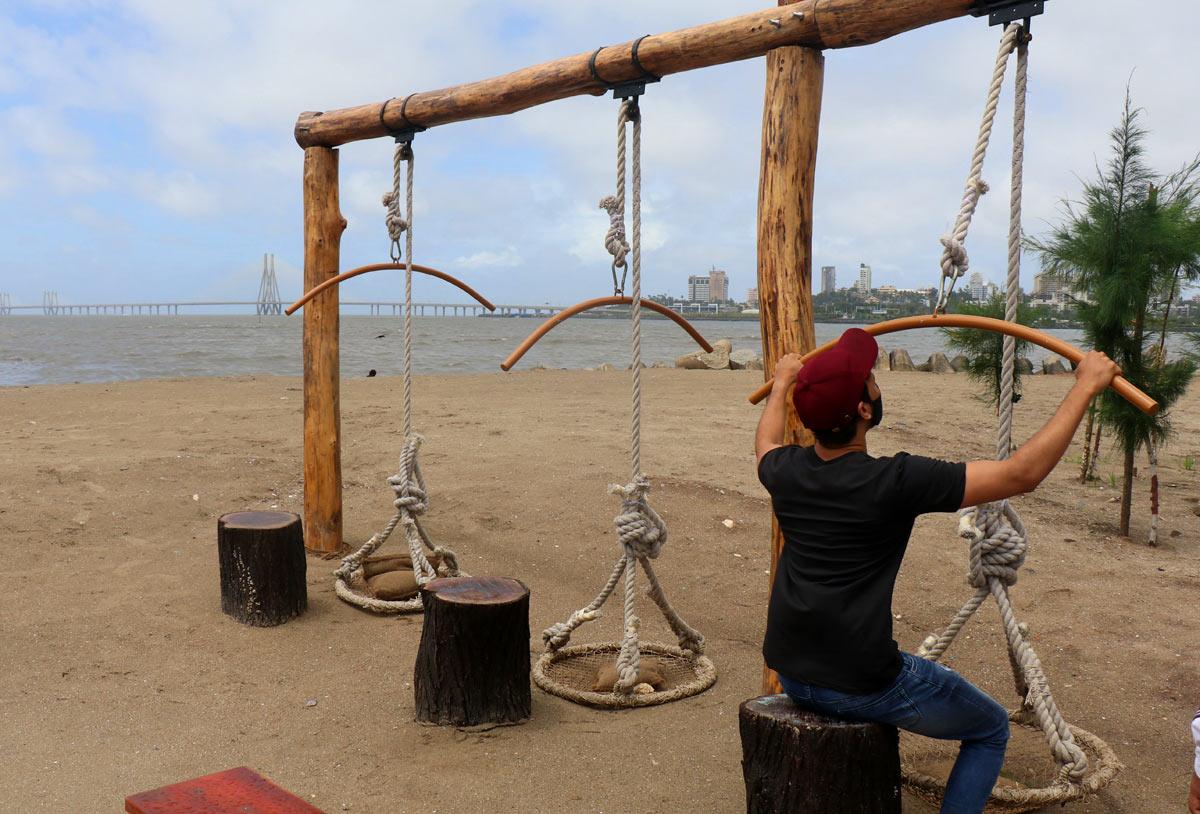 IMAGE: An eco-friendly open-air gym if you are interested in a spot of exercise.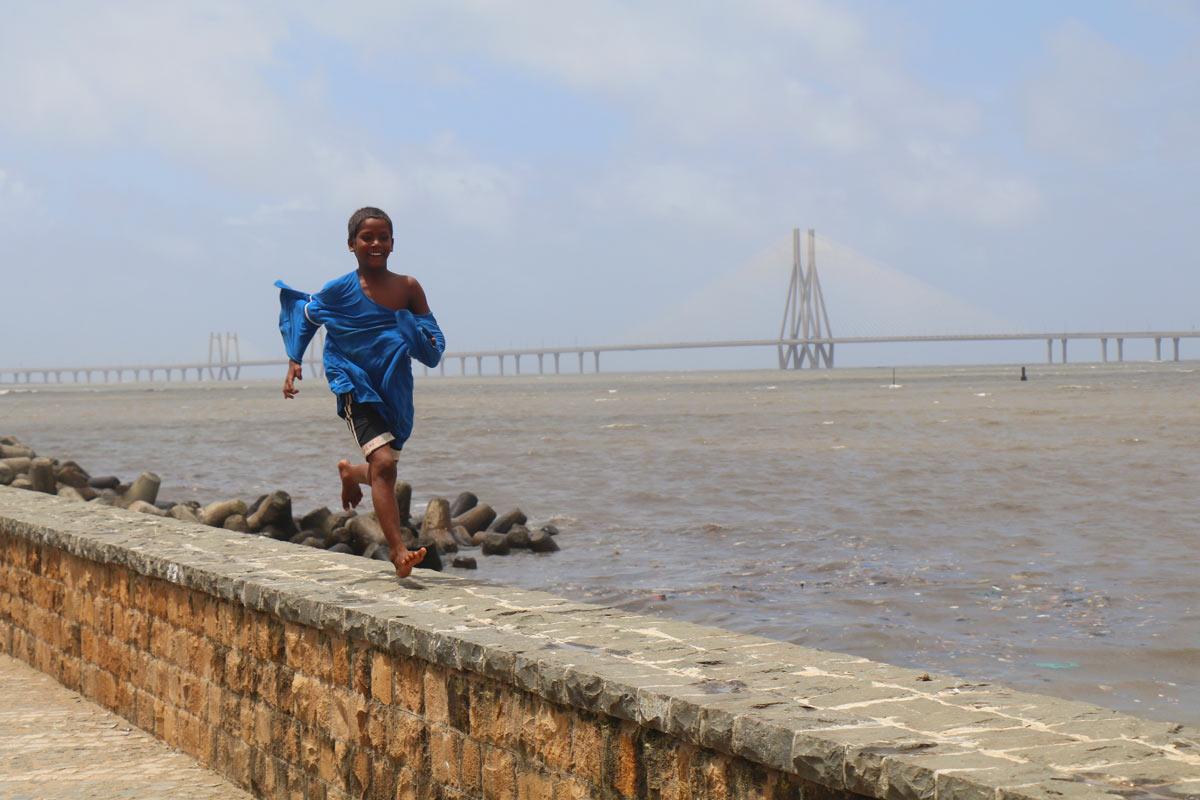 IMAGE: This young lad is clearly having a good time!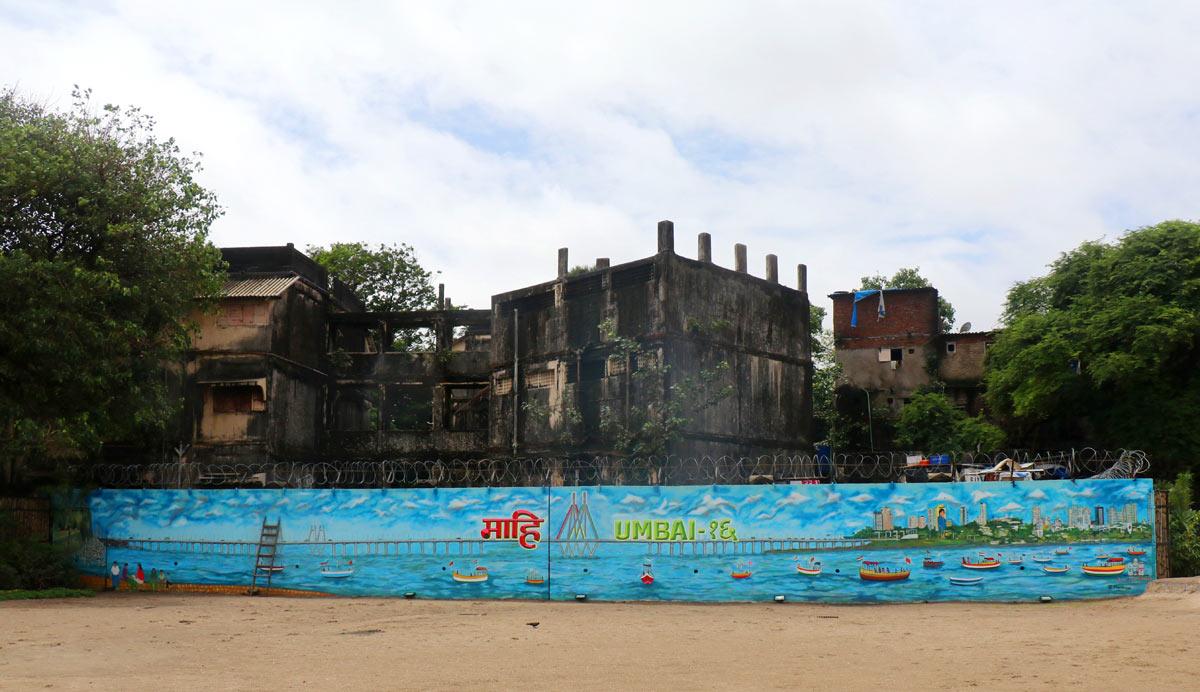 IMAGE: An eye-catching mural doubles up as a lovely selfie spot!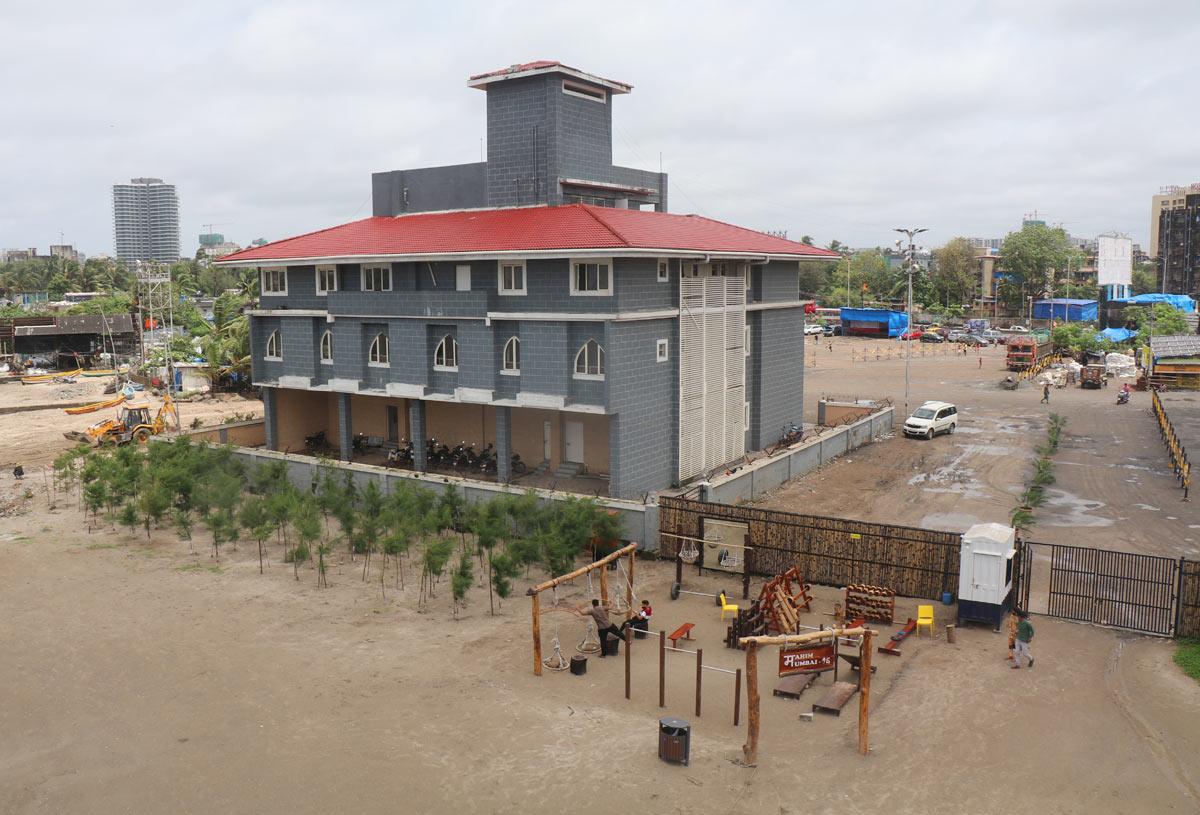 IMAGE: Young casuarina trees border the new Mahim police station.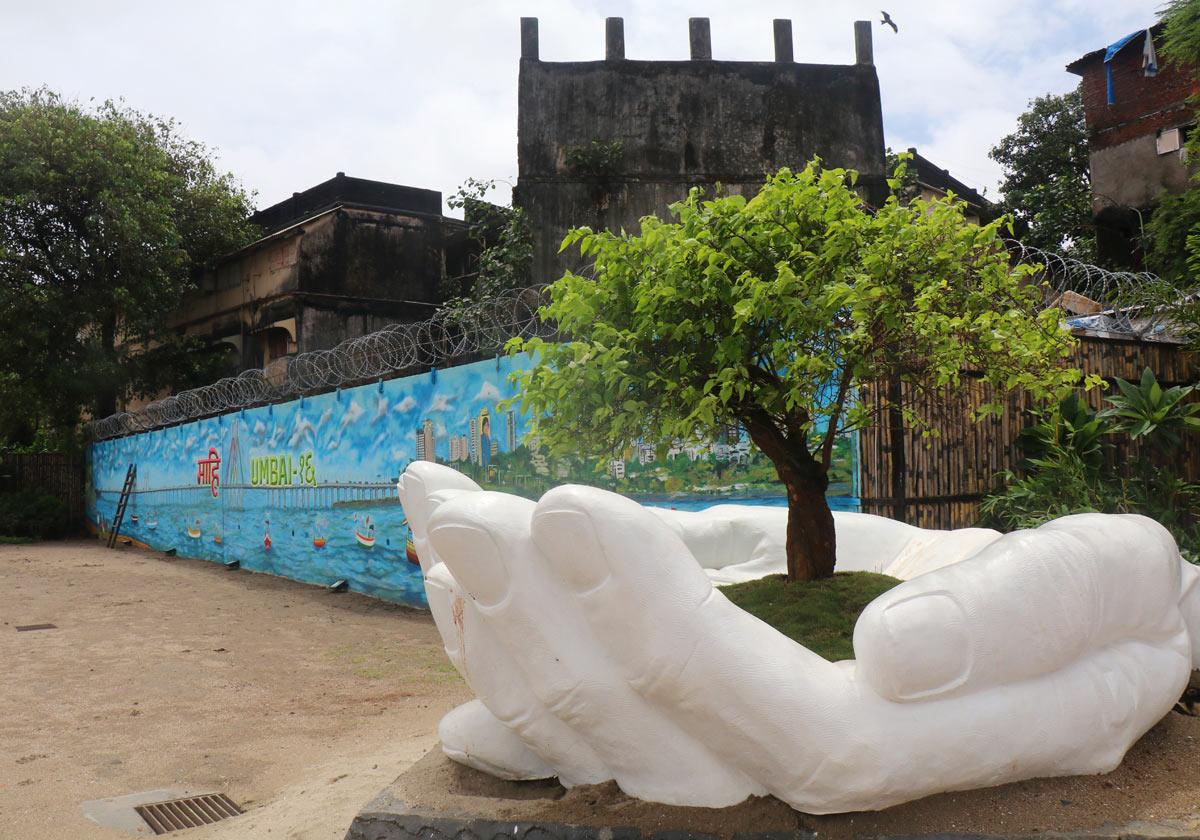 IMAGE: A white art installation cradles a tree. Unfortunately, it is already defaced with paan spittle.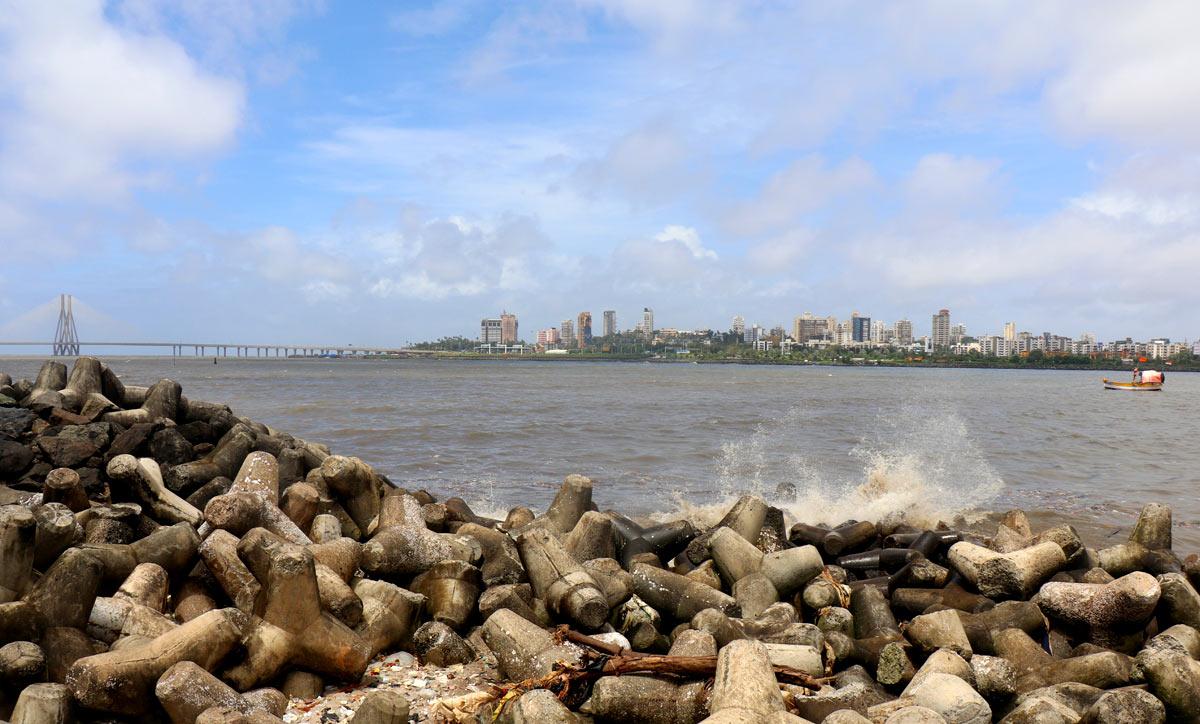 IMAGE: Tetrapods and lashing waves -- you don't have to go to the city's famed Marine Drive or Worli Seaface for this view any more. Now, only if people would stop littering.
Feature Presentation: Rajesh Alva/Rediff.com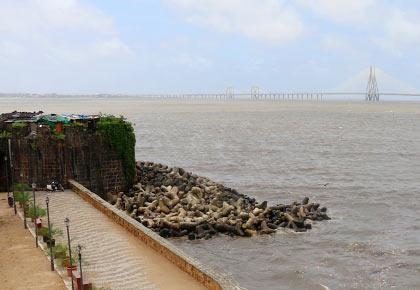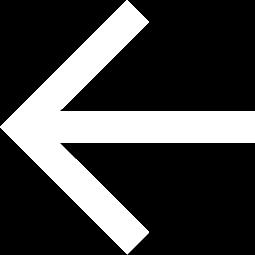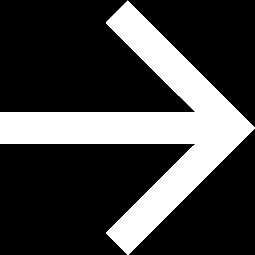 X