Hitesh Harisinghani/Rediff.com captures the different faces of childhood at a Mumbai fair.
Children can find joy in the simplest of things.
This was evident in the 10-day long fair, held in honour of the Sufi saint Makhdoom Ali Mahimi, at Mahim in north central Mumbai against the awe-inspiring backdrop of the city's famed Sea Link.
We saw children with their parents, their faces beaming as they took in the treats on offer.
And we saw the other side -- child labourers selling trinkets to earn a buck, oblivious of the joyrides around them.
Glimpses:
As the sky turns golden and the sun sinks into the Arabian Sea, the mela comes alive.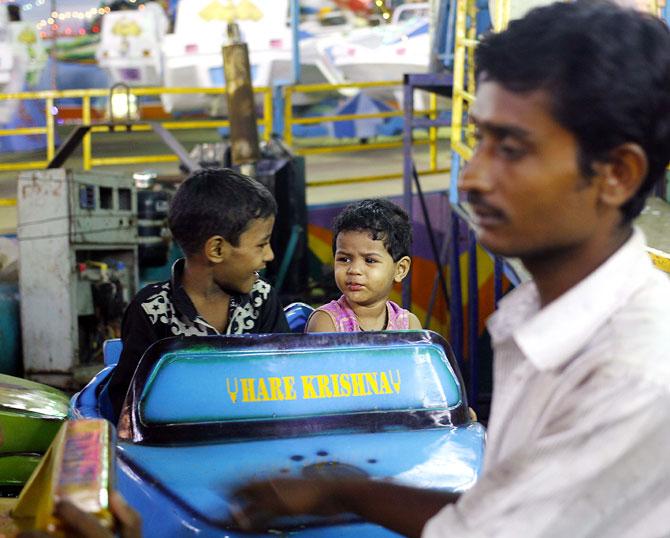 These little ones wait for the ride to start. The older boy looks excited; the younger child is not sure what to expect!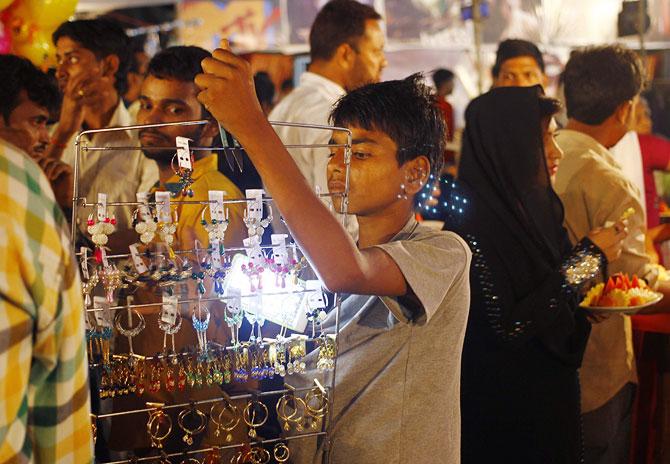 Oblivious of the crowd around him, this young seller of ear-rings focuses on arranging his wares.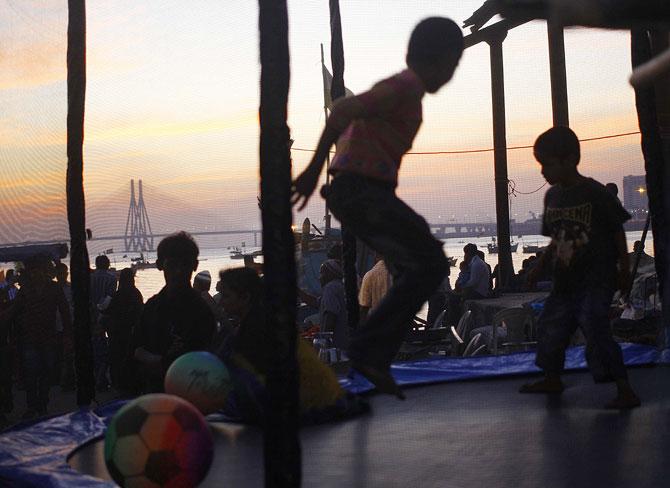 Yaaay! Trampolines are FUN!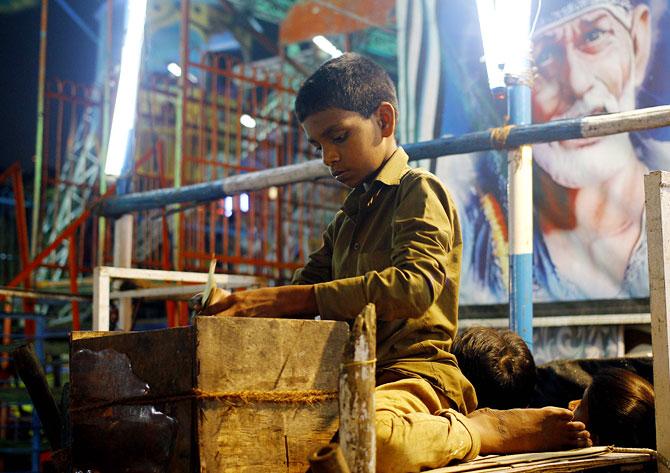 This lad is keeping an eye on the money he has earned.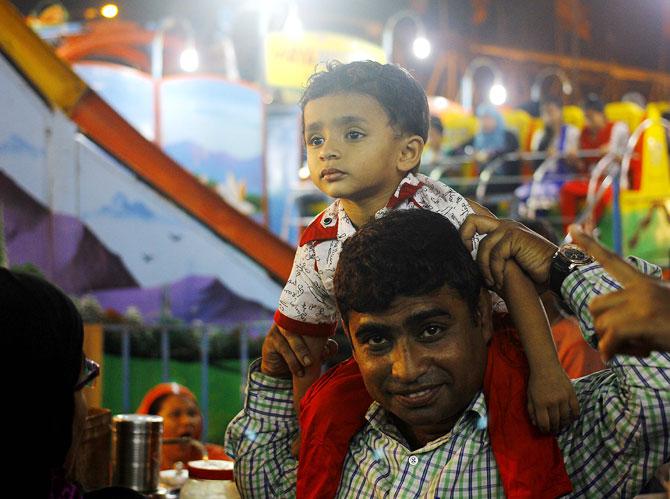 What can be better than a joyride on papa's shoulders?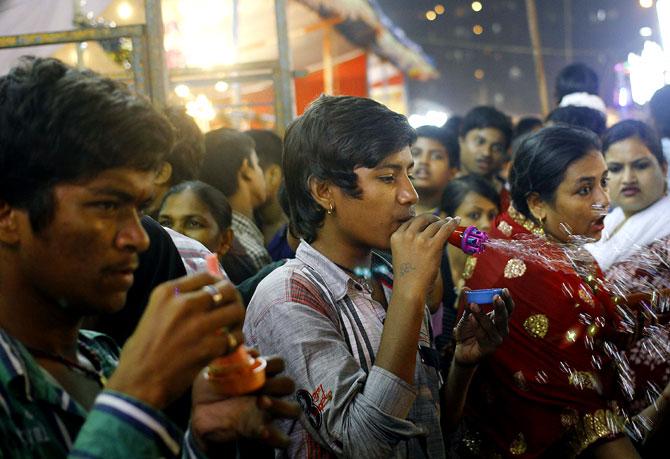 No, he's not blowing bubbles for fun. His job is to sell as many of the little bottles of soapy liquid as possible.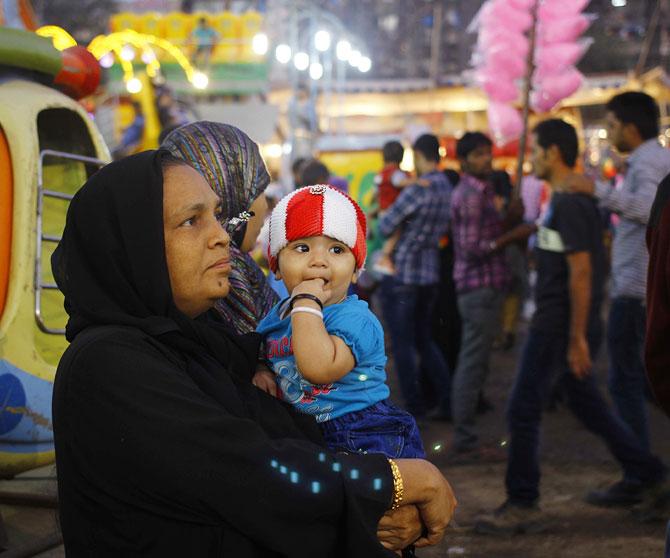 With a striped woolly hat, and his grandmother's arms holding him securely, this little one is all set for the mela.
At an age when he should be enjoying the carefree joys of childhood, he is busy earning a living selling tickets for a ride on the Ferris wheel.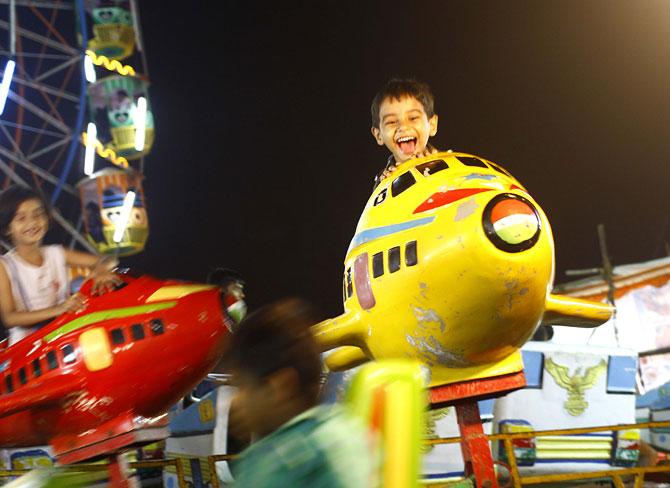 Now what can we say about this one? Just smile along.