We'd asked you, dear readers to tell us about the woman who inspires you the most.
Rediff reader Ravikant Rajput, 32 from Saudi Arabia writes about his school teacher Mrs Neela Joshi.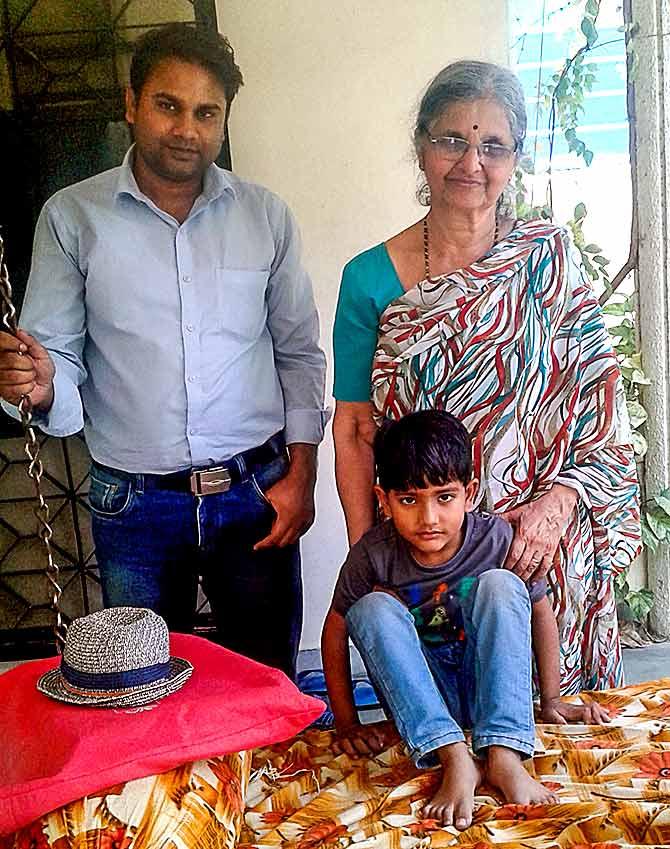 Of all the women I have met in my life, the one whom I admire the most -- more than my mother, wife or sister -- is my school teacher Mrs Neela Joshi.
Currently she lives with her son in the US and visits India from time to time.
In 2001, I got admission in class IX of Kendriya Vidyalaya at Balaghat, Madhya Pradesh.
For a few months we had no teacher for math. The one who taught us stayed for a few months and got transferred to another city.
A few weeks later, Mrs Neela Joshi arrived as our math teacher.
From Day One, she started teaching her subject without wasting any time in introduction or familiarising with students.
She was dedicated because she sensed that we had already lost some time before she joined.
Once during the class, she gave us an assignment to identify the relation between the number of lines that can be drawn to connect two points among the given 'n' number of points.
Although I was not good at math, I thought about it for two days and came to identify a relation between the two.
While solving the assignment I also realised that everything in this universe is inter-related.
There exists a formula for everything; in some cases we discover this late.
That assignment changed me and I got inclined towards math. It eventually helped me in my higher studies too.
I never knew or wanted to know, who her favourite student was.
She always paid equal attention to everyone and treated everyone alike, but certainly she was a favourite teacher for many of us.
She made the subject easier to understand.
She also extra classes for students who were weaker in math, inculcated the practice of combined studies, promoted healthy completion among classmates, giving free tuition to class 10 and 12 students on alternate days.
Due to her efforts, all students were able to score good marks in math.
Apart from academics, she helped shape our thought processes and personalities too.
When students approached her with problems, she took great patience in going through all the steps from the beginning and identifying the mistake.
This gave confidence to the students.
Even today, years after passing out of school, I am in touch with her.
Whenever I face a conflict, I seek her help. Whether it is about my life, career or relationships.
I always get the best solution from her. It may be due to the fact that unlike parents or relatives, she has nothing to gain from me, apart from happiness.
My wife and I consider it as a blessing that our son was born on August 5, also Mrs Joshi's birthday.
---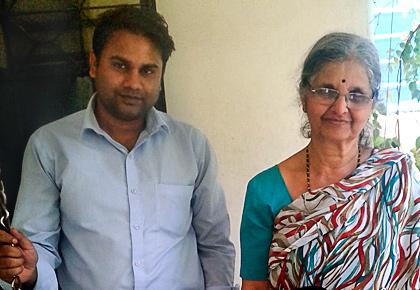 Share a picture of the woman you admire the most.
Tell us what is the best lesson you learned from her and how it helped shape your life.
Write to us at getahead@rediff.co.in (The Woman I Admire) along with your NAME, AGE, LOCATION and a photograph, if possible.
We'll publish the best responses right here on Rediff.com.