Remember Neha Bhasin from the girl pop band Viva?
The singer has made health a priority and she is inspiring her 5 lakh followers on Instagram to embrace self love.
Scroll down to see some of her super inspiring, body positive messages and pics.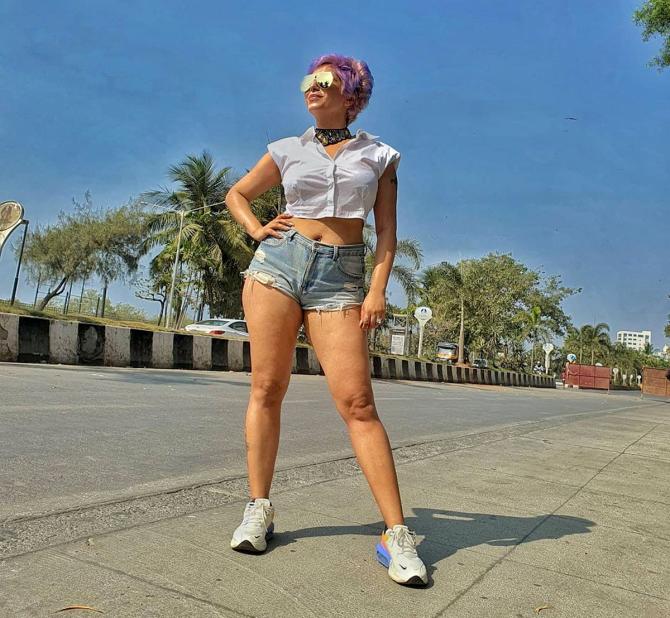 Recalling her life during the lockdown, Neha shared: 'A large part of me enjoyed baking, cooking, eating and not worrying about my size or making appearances through the first 5 months of quarantine.
'Though I ate clean I did not manage my portions, sunk my teeth in carbohydrates unmeasured and enjoyed my food without worrying about looking a certain way.
'Though I continued to workout my intake of food was higher than my output.'
In September 2020, Neha decided to get back to a more rigorous fitness regime.
'I am also back on track with my master @fitnesswithvenancio. He is training me harder and inspiring my quarantined lazy mind to step out of complacency and get fit again.
'But allow me to clarify that all in all I looked yummy 6 months back and I look and feel great now too.
'I know that in 5 months I'll look great too,' she added.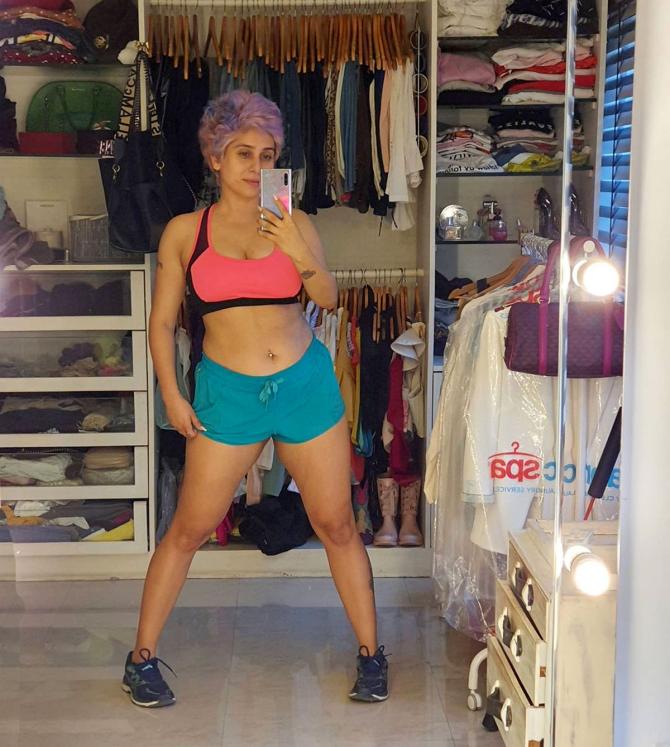 'I still have some time before am leaner but I have learnt to enjoy every phase of my body so long as I am healthy,' Neha revealed as she embarked on a post-quarantine fitness journey.
'Weight loss is not an achievement, weight gain is not a failure, fitness is a choice and health should be everyone's priority.
'So my goal to share my journey is just one to be 'HEALTHY'.
'I do not condone fat shaming. I do not propagate the equation of one's appearances to one's self worth,' she wrote.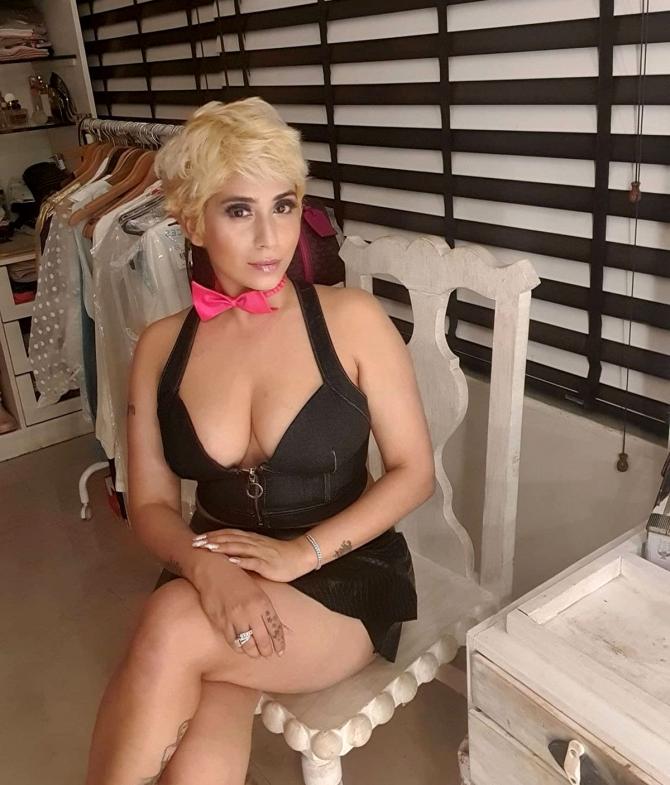 Neha shared that she was 49 kg when she was part of Viva, but she was fat shamed everyday.
Today she is 65, but she has learnt to feel sexy the way she is.
'I was 49 kg in Viva and I was fat shamed everyday.
'I am 65 kg here. I put on weight in quarantine and I have never felt sexier.
'Weight is a number you can change but shaming one self is damaging and toxic. Sex appeal is not in your body parts. It's in you.'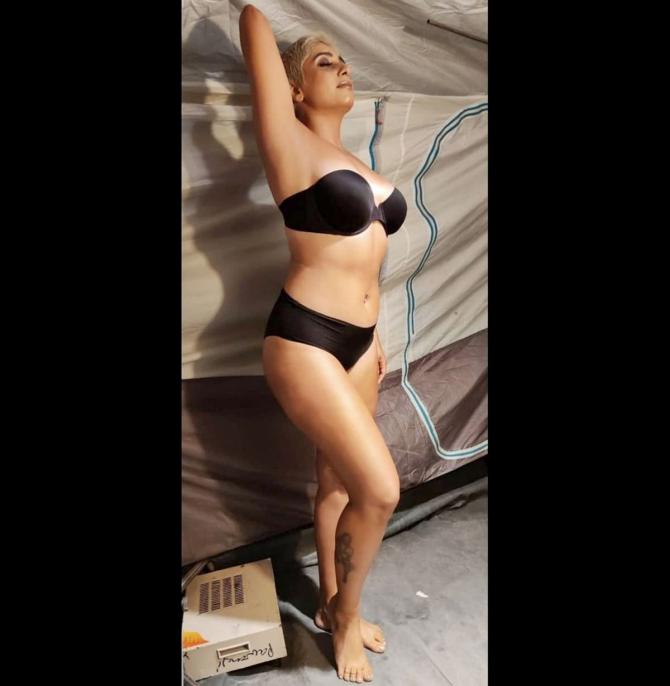 Not scared to flaunt her curves, Neha condones fat shaming, starvation and low esteem.
'Judging oneself and others, fake beauty standards, lies on social media by women who may have had procedures, put out wrong messages,' she shared in her Instagram post.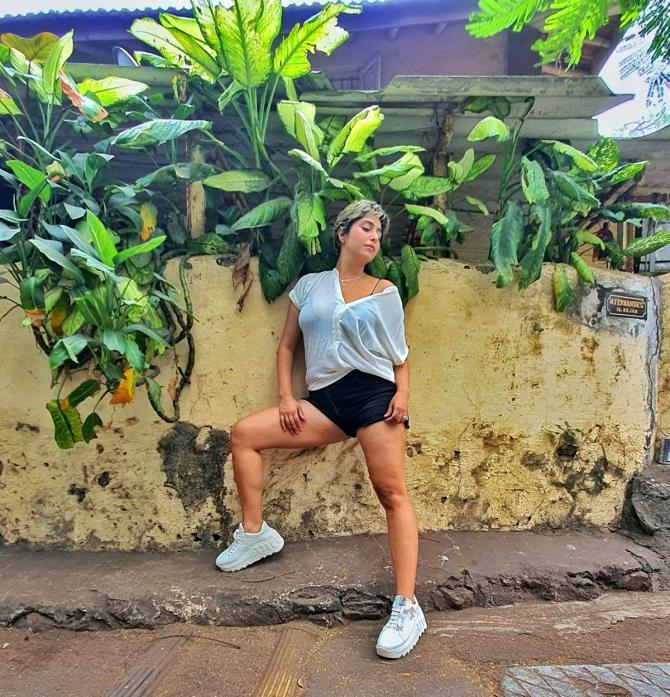 Telling fans why she loves her gorgeous body, Neha explains: 'She works double time for me, even during my horrid pms.
'Holds strong in 24 hour shifts and finally bloats up on the 23rd hour to tell me we need to rest.
Even when I hated her she held strong. She is beautiful, she is a goddess and I am glad she is my armour to harbour my soul in this life.
While often people objectify, comment, shame women with bodies like mine and for many years a part of me subconsciously believed them, rebelled against them, tried to change my shape to fit in, today I just feel jo bhi kaho Neha Bhasin you are God's rarest and I love you.'