This 14-year-old schoolboy's invention can save lives.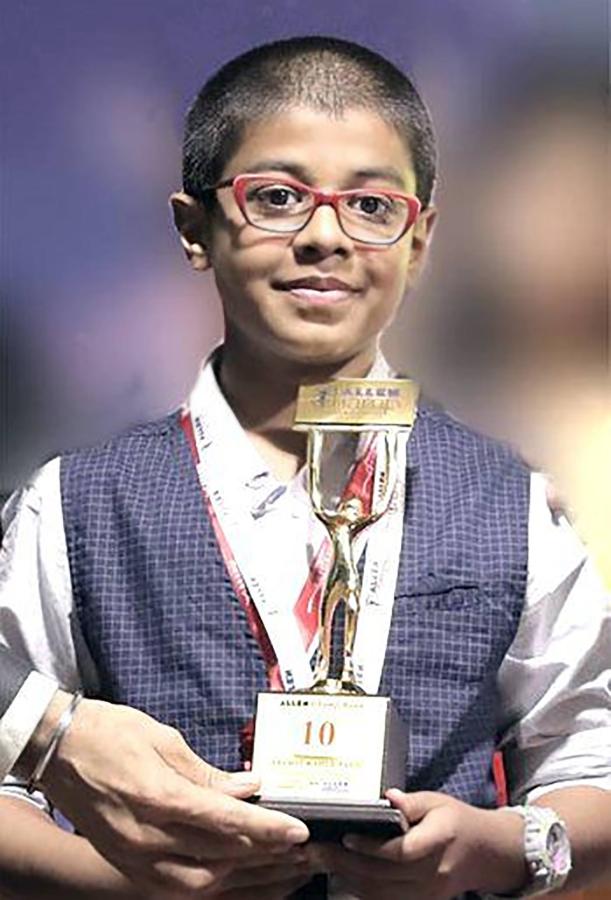 Archit Rahul Patil, a Class 9 student at the Kashinath Palod Public School, Jalgaon, Maharashtra was congratulated this week by Prime Minister Narendra Damodardas Modi for his interesting innovation.
Archit was felicitated with the Pradhan Mantri Rashtriya Bal Puraskar 2021, one of India's highest civilian honours for exceptional achievers under the age of 18, on Republic Day. Archit was awarded for his excellence in the field of innovation.
What is Archit's innovation and why is he being honoured?
'More mothers die during childbirth than soldiers die in war. Globally, one mother dies every four minutes due to post partum haemorrage,' Archit notes about his innovation -- a post partum haemorrage (PPH) cup -- that is now helping doctors in Jalgaon, Akola, Sevagram and Aurangabad in Maharashtra accurately measure post partum blood loss within a short period of time.
But how did school-going Archit get all this information and how did he design the product?
"My parents are doctors," Archit tells Divya Nair/Rediff.com about his mentors Dr Rahul Patil and Dr Archana Patil, who work as a gynaecologist and anaesthesiologist respectively at the Vansh Hospital in Jalgaon.
"When I was young, there was no one to look after me at home, so I would travel with my parents to the hospital while they attended emergency cases. Several times I heard my parents discussing how there was a delay in diagnosing blood loss due to which the patient developed complications or passed away," the 14 year old says.
Further research revealed that the condition affects women across the world, not just in India.
"Globally, one out of 4 women die during pregnancy due to post partum blood loss. And in developing countries, 1/3rd of total maternal deaths is due to delay in measuring and diagnosis of blood loss," adds Archit.
When he was in Class 6, he did a skit on menstrual waste where he first got to learn about menstrual cups and how it arrests blood.
"Based on the design and function of menstrual cup, I developed my first prototype of PPH two years ago in 2018. The PPH cup was inspired from the menstrual cup," he says.
"After delivery, it is inserted into the vagina, into the blood canal. There is a tube that helps measure the flow of blood. There are two ports -- one is attached to the collection bag. The other allows periodic suction to prevent blockage of the system due to blood clots," Archit explains.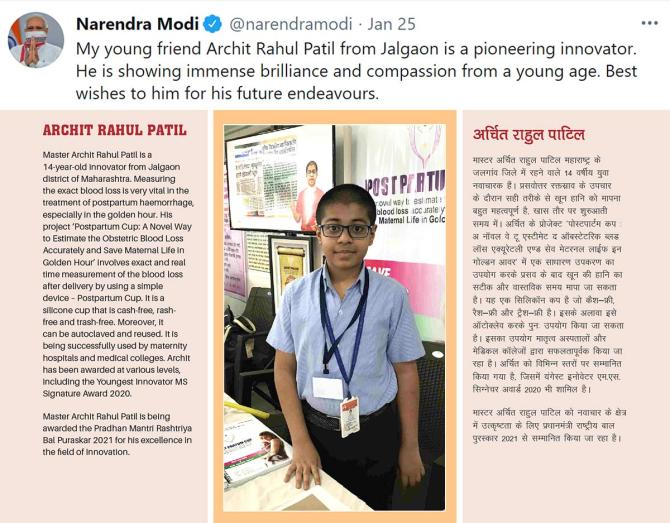 Archit spent a year trying to understand the requirements and the flaws in the existing process before arriving at the final design.
"In the earlier methods, there was no way to exactly measure blood loss. There was only visual estimation, the figures were not exact and there was always a 50 per cent chance that the estimation was not correct, because of which doctors were unable to arrive at an exact diagnosis," he explains.
"In most cases, this key procedure would also lead to delay in diagnosis due to which doctors were unable to offer appropriate treatment to patients," says the teenager who recently bagged the fourth prize at the CSIR Innovation AwardS for school children 2020 for his innovative idea.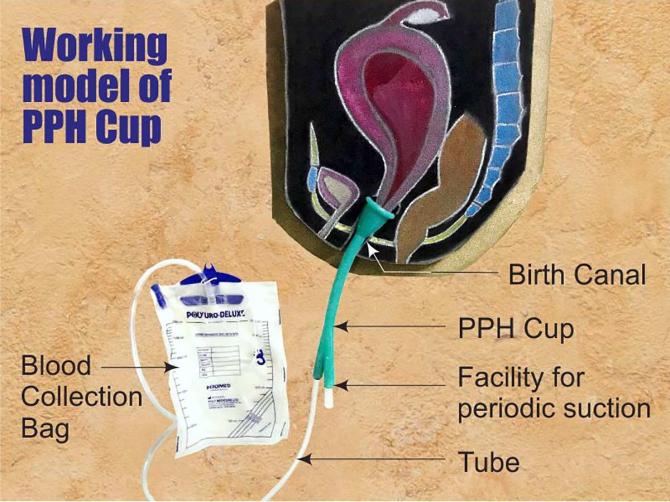 In 2018, Archit first discussed the idea with his parents and later showed the design to several doctors and health experts to help him perfect the dimensions before it was first tested at the Vansh Hospital in March 2020.
Since March last year, the PPH cup has been tested successfully on 200 patients and is currently being used in five private hospitals in Jalgaon -- the Vansh Hospital, Morya Hospital, Shivam Critical Care; and three medical colleges in Akola, Sevagram and Aurangabad, Archit informs us.
"I went to doctors and told them about the idea. They liked and encouraged it. That'S how it was first used at my parents' hospital where it worked fine. So we went ahead and shared the idea with other doctors and hospitals."
Archit reveals how he turned the menstrual cup into a PPH cup.
"I cut the bottom part of menstrual cup and joined the tubes to form the final product. I realised that most of the products that were available were either inadequate or inaccurate," Archits says, adding, "So I made some conscious changes to make my product sustainable and functional."
"This cup is made of medical grade silicone so it is also reusable and easy to clean, which reduces bio medical waste."
Although Archit dreams of studying technology at MIT in the future, he wants to focus on finishing his education in India and at the same time make the PPH cup more accessible for everyone.
"Right now the cup costs Rs 500 (per piece) and we are giving it free of charge. If we are able to mass produce we can bring down to cost significantly," he shares his entrepreneurial vision.
"I want to change the size of cup and make it available for the global market," says the young innovator whose idea has also been selected for ISEF, the annual American International science and engineering fair which has 80 countries participating from across the world.
Archit is one of the 20 participants from India to make it to the final round of the competition which is scheduled in May-June 2021.
"We need to think of using technology to come up with smart, sustainable solutions," says the enterprising teenager, "but at the same time try and avoid waste."