If you are planning to visit Bali this year, you are on the right track.
A recent TripAdvisor survey listed Bali as a hot favourite vacation destination among Indian travellers.If you aren't planning to visit the Indonesian destination, Sukanya Verma tempts you to change that decision.
Photographs: Sukanya Verma
Temples, beaches, volcanoes, art, cafes, shopping, spiritualism -- the Indonesian island of Bali has a little bit of everything to satisfy any budget and lifestyle.
Besides living up to its honeymooners' paradise reputation, it comes highly recommended for travellers seeking a quiet time surrounded by nature and serenity.
Known for its large Hindu population and vibrant cultural scene, Bali continues to hold its own in the fiercely competitive tourism industry.
And if you are travelling from India, you'll often be struck by its home-away-from-home familiarity.
Throw in some lush greenery, azure blue skies and cheerful locals and Bali is a picture of uncomplicated bliss.
Take a look: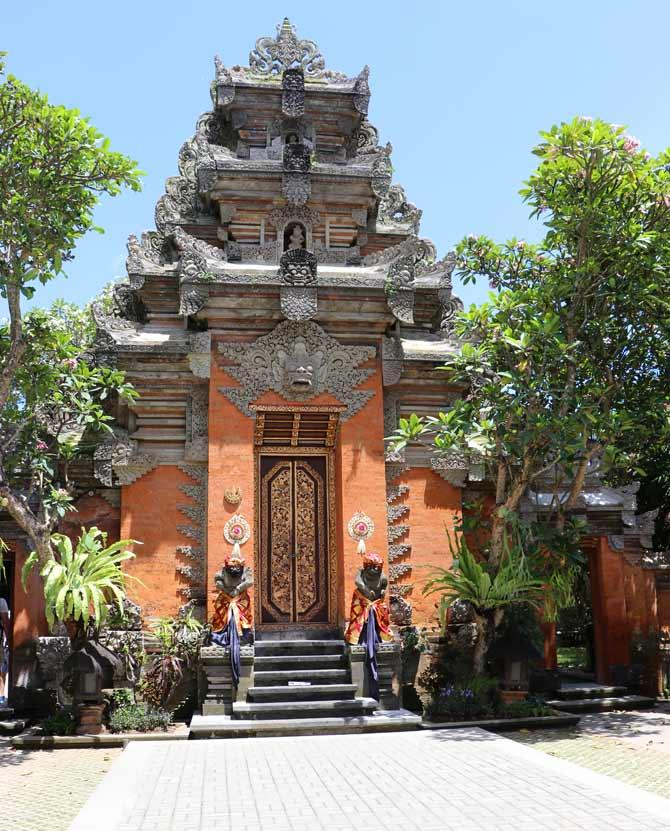 To quote Elizabeth Gilbert's Eat Pray Love, 'Ubud is in the centre of Bali, located in the mountains, surrounded by terraced rice paddies and innumerable Hindu temples, with rivers that cut fast through deep canyons of jungle and volcanoes visible on the horizon.'
The Puri Saren Agung, simply known as the Ubud Palace, is a striking piece of understated grandeur. Though never overwhelming (nothing in Bali is), there is an elegance to its detailing that balances the ferocity shown by the deities flanking them.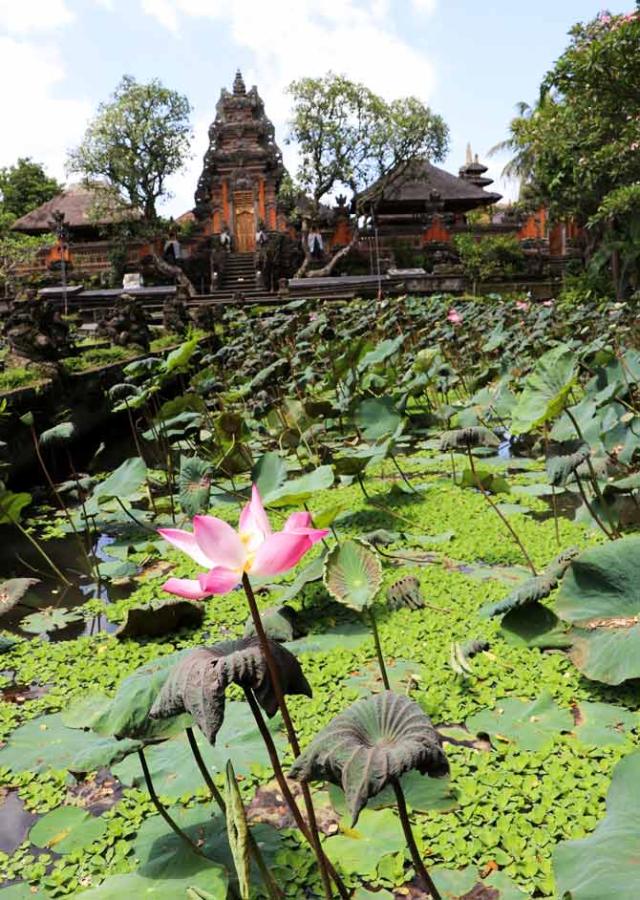 The Pura Taman Saraswati Temple, dedicated to the Hindu Goddess Saraswati, overlooks a stunning lotus pond.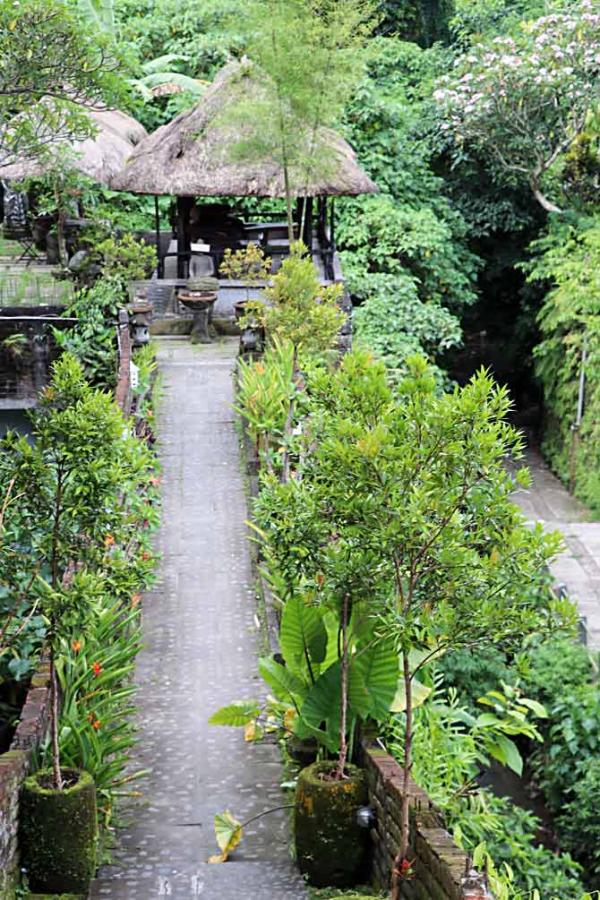 Green Bali, Clean Bali. Every little corner of Bali bursts with copious love for nature.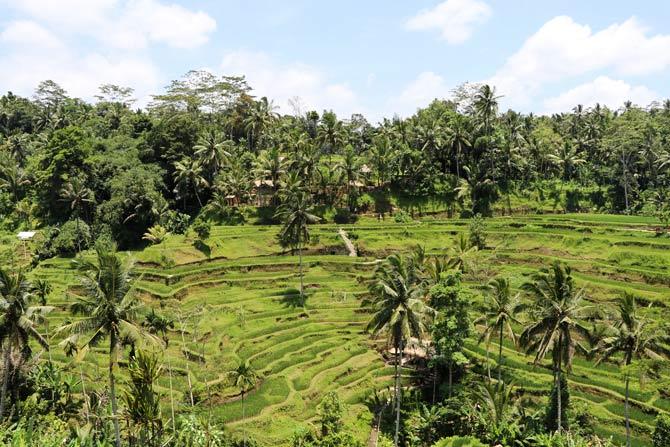 Glimpse its famed rice paddies. The Tegalalang rice terraces are a star attraction on Ubud's tourism menu.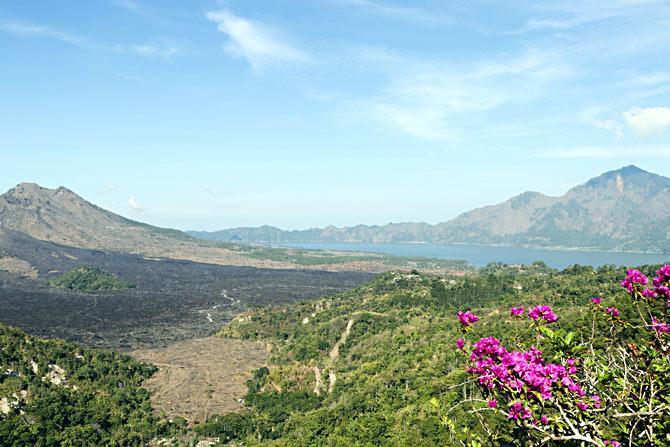 A hot favourite among trekkers and sightseeing buffs, Mount Batur in Kintamini offers a panoramic view of the active volcano and the crescent shape lake running along it.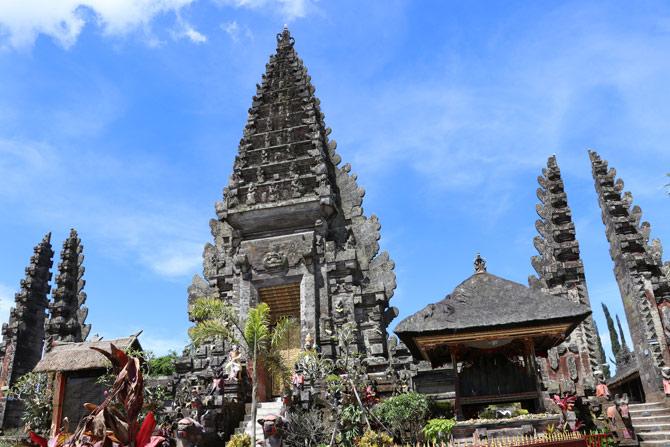 Just a few kilometres ahead lies the magnificent Pura Ulun Danu Batur Temple.
The Balinese are very particular about temple dress code. So make sure you buy or rent a sarong, belt and headgear before making your way inside their places of worship.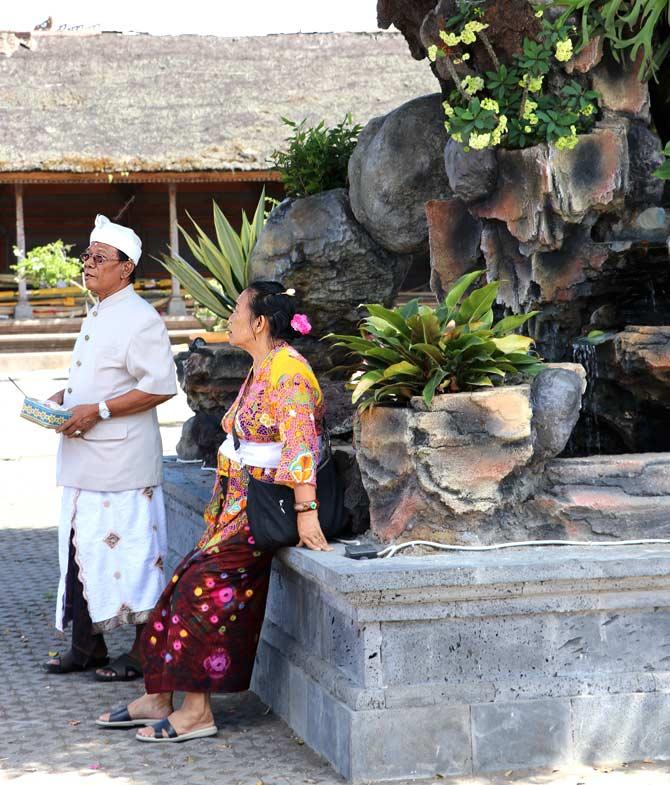 Speaking of traditional attire, this picture will give you a good idea.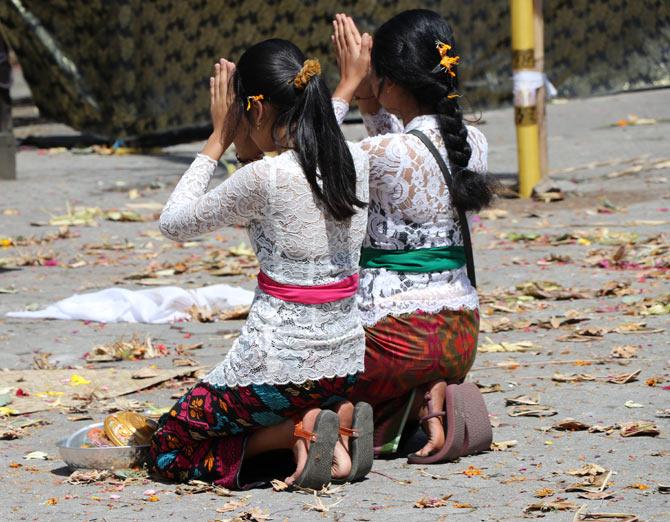 A pair of young girls offer prayers to the Gods.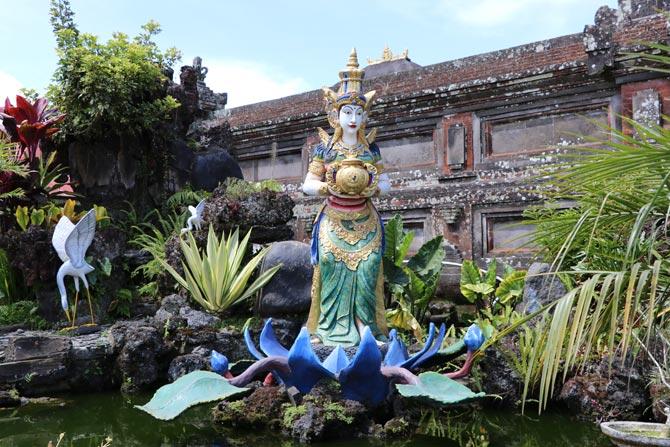 Beautifully tended gardens and colourful sculptures adorn the temple premises.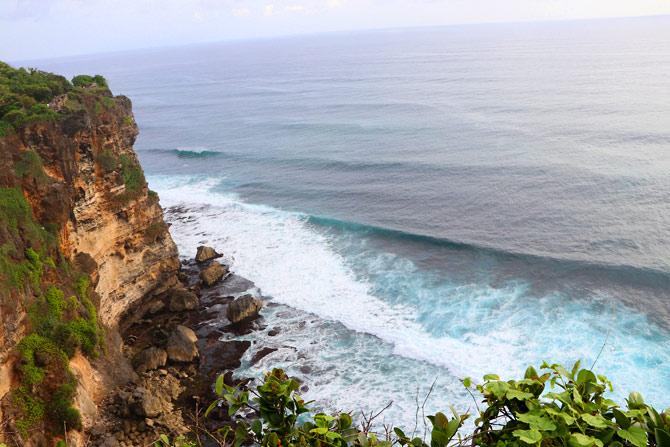 Perched on a cliff top, some 70 meters above sea level, the ancient Uluwatu Temple is not just dramatic to look at, but also holds tremendous religious significance among Balinese Hindus.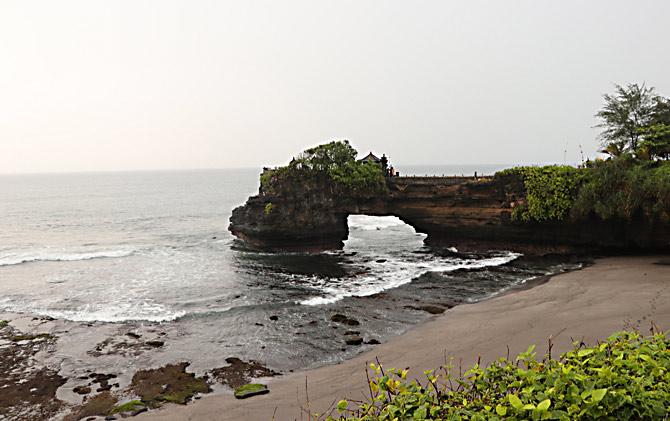 Sunsets at the Tanah Lot Temple, a pilgrimage site and a Bali landmark, is said to be among the region's must-dos.
The weather was really bad the day I was there but here's a not-so-great picture anyway.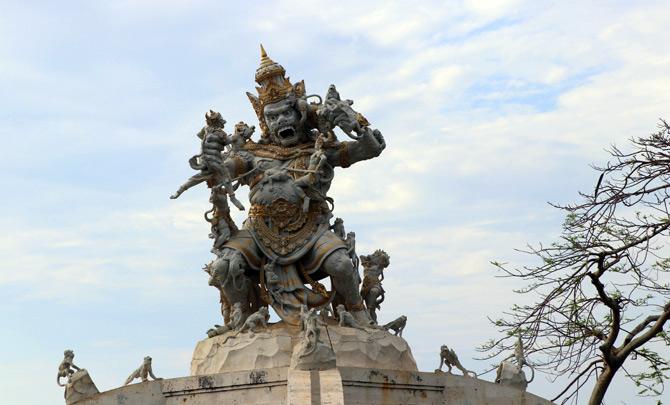 A powerful sculpture of Ravan's younger brother, Kumbhkaran, fighting off a host of monkeys.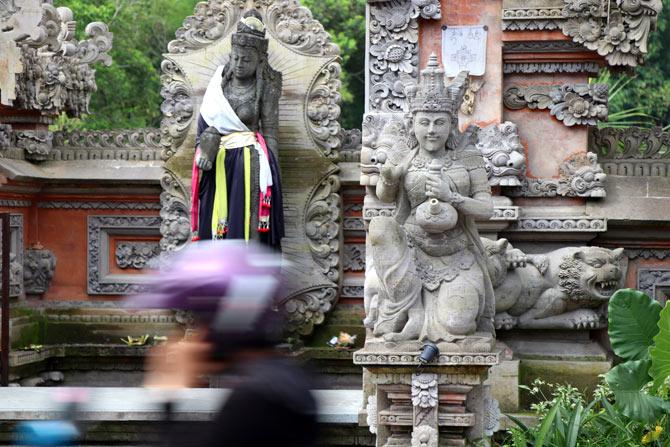 Wood and stone carving is the soul of Balinese expression. Be it temples, shops or streets, it's simply impossible to miss.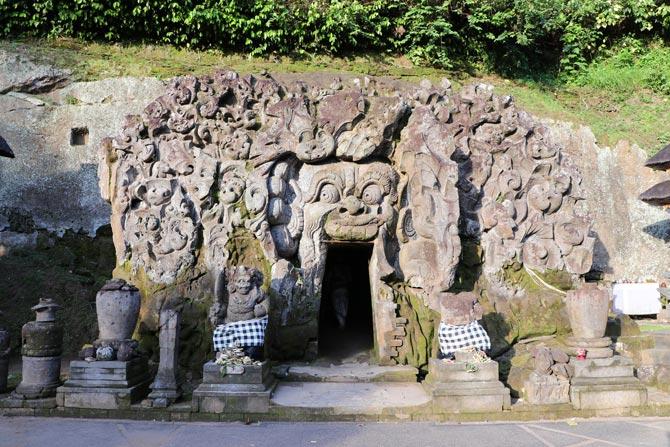 Truth be told, Goa Gajah -- loosely translating to Elephant Cave -- looks far more imposing in pictures than it actually is.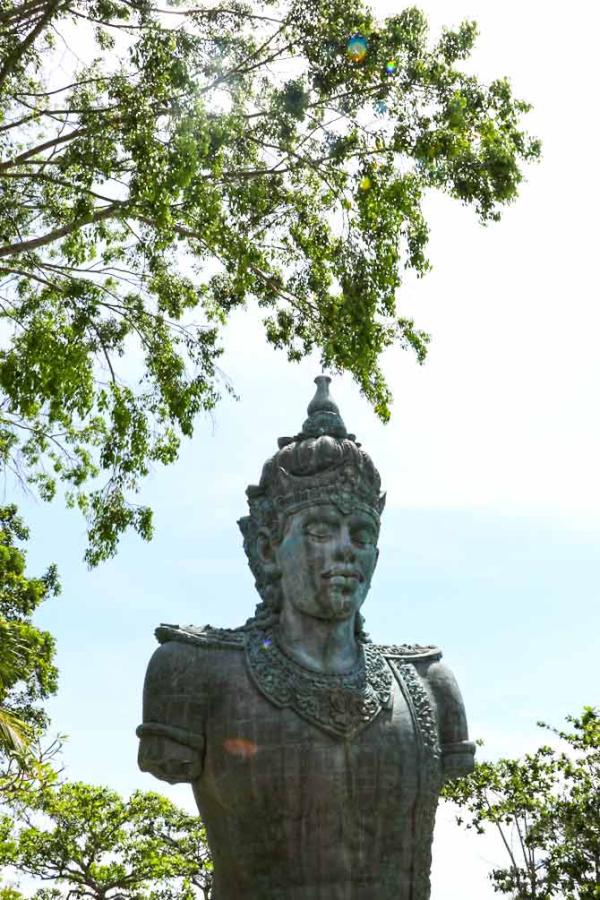 One must climb a whole lot of stairs to catch a glimpse of the giant Vishnu idol at the Garuda Wisnu Kencana Cultural Park. Not a great idea if you have a toddler and senior citizen in tow.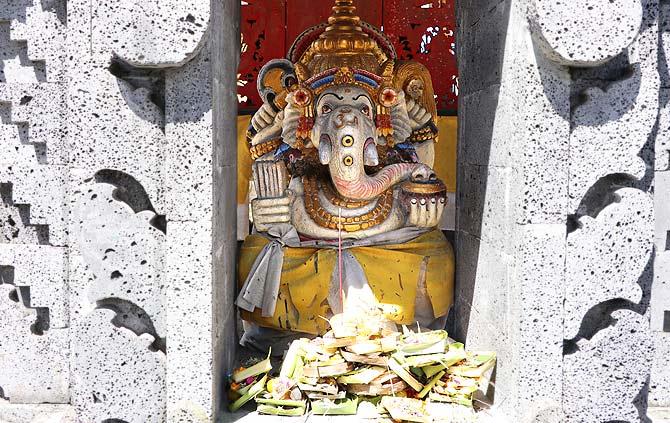 Ganpati Bappa Morya! Beloved Ganesha has a huge following in Bali.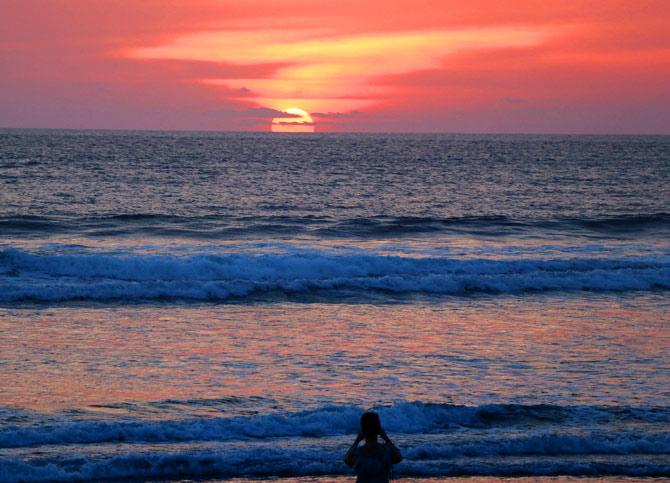 The ritzy resorts, upscale restaurants and posh boutiques of Seminyak cater to the international traveller. But it's the glamorous sunset you really want to say cheers to.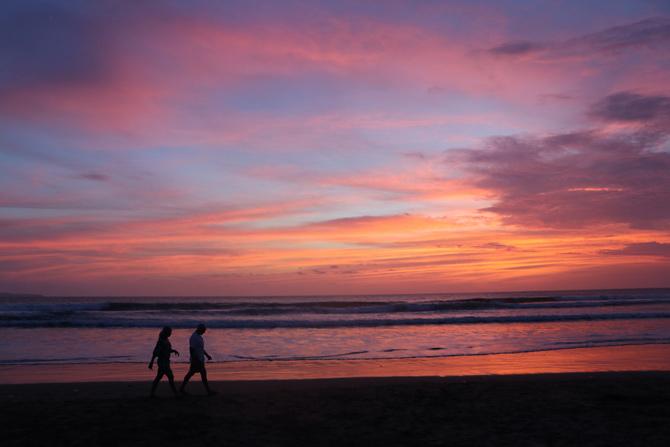 Scenes like this are why couples love to flock to Bali all year round.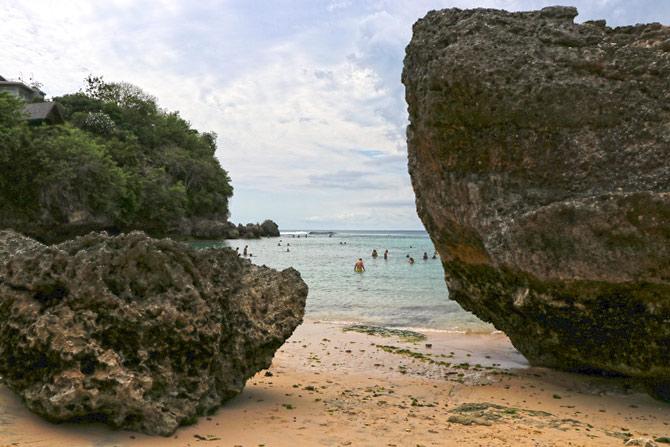 Although it is teeming with tan-loving tourists, Badang Badang's aquamarine sea seems like Bisleri water after Juhu beach.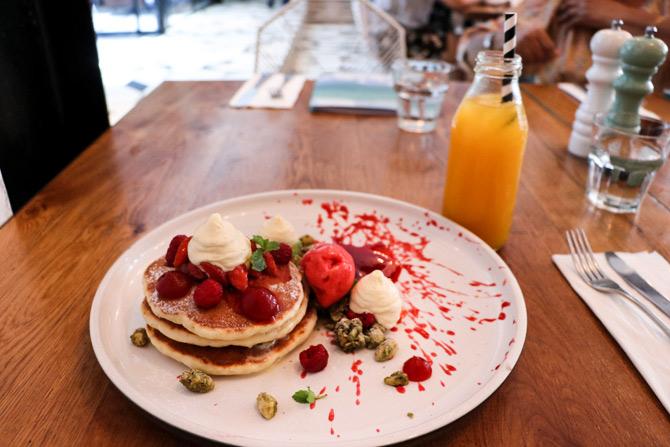 Whether you are a salad chomper or seafood fanatic, Bali has something for every palate and pancake lover.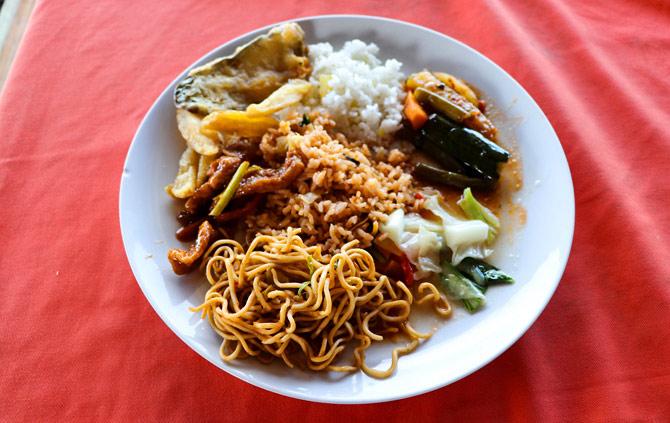 Thali in Bali, anyone?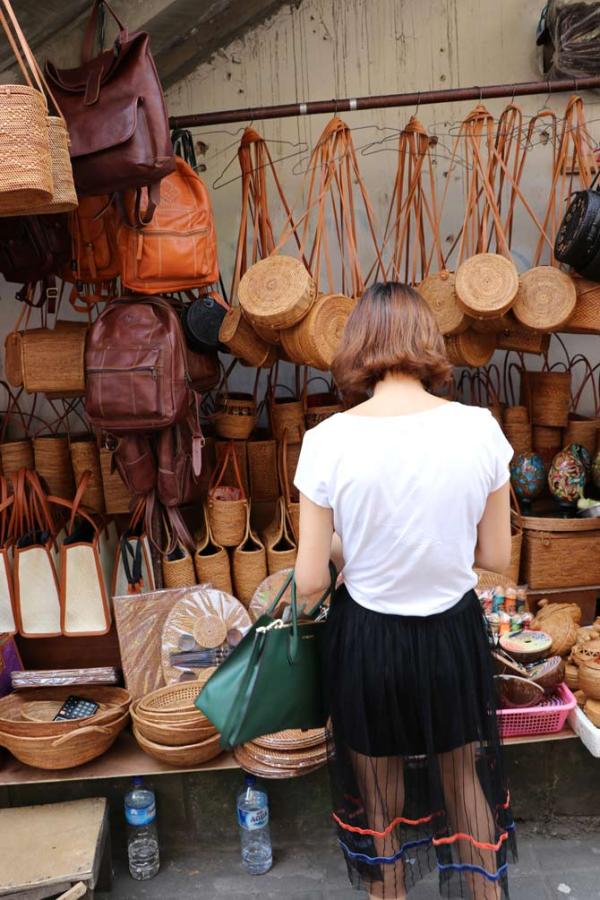 Bali is a shopaholic's dream-come-true. Their currency will claim millions and still not burn a hole in the pocket.
Test your bargaining skills at Ubud's booming art market.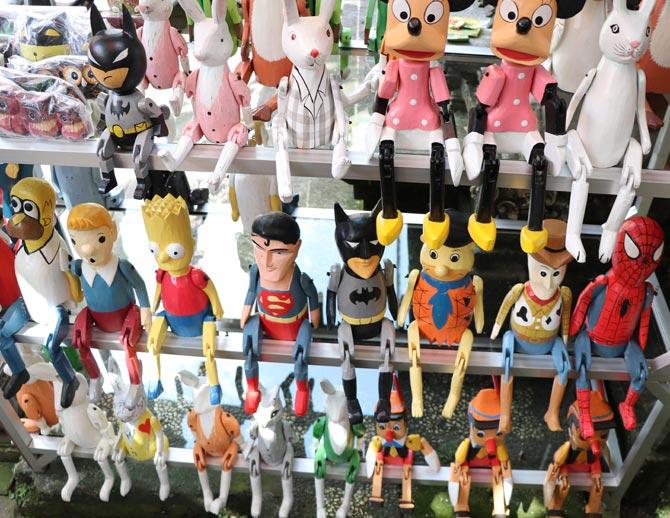 Pick quirky knick-knacks for the house or toys for the kids.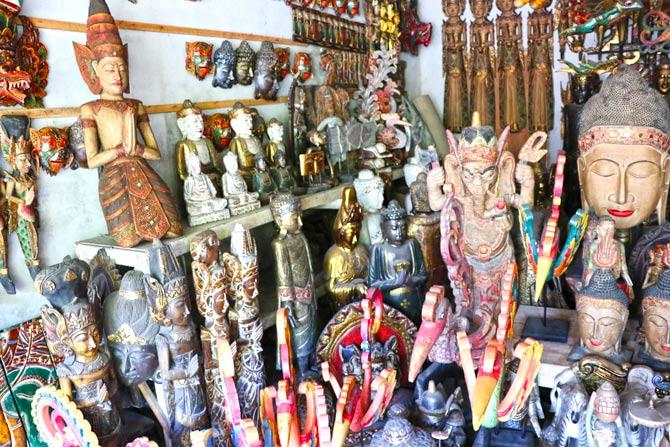 Artifacts for the serious collector.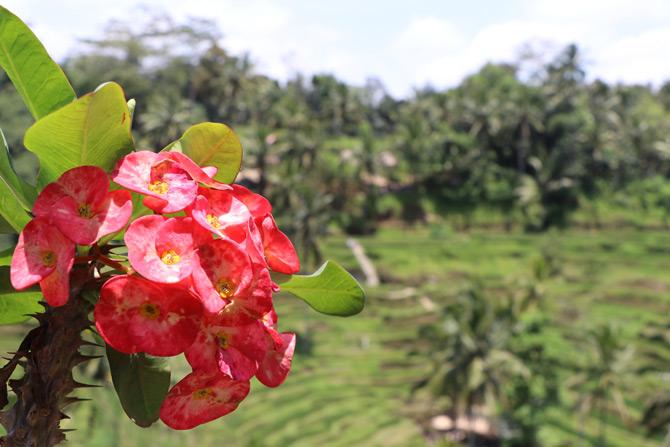 Bottom-line: Beautiful Bali deserves a dekko.
---
Do you have a travel feature you would like to share with us? Please mail your feature, along with at least 10 photographs, to getahead@rediff.co.in and we will feature the most interesting travelogues right here on Rediff.com.