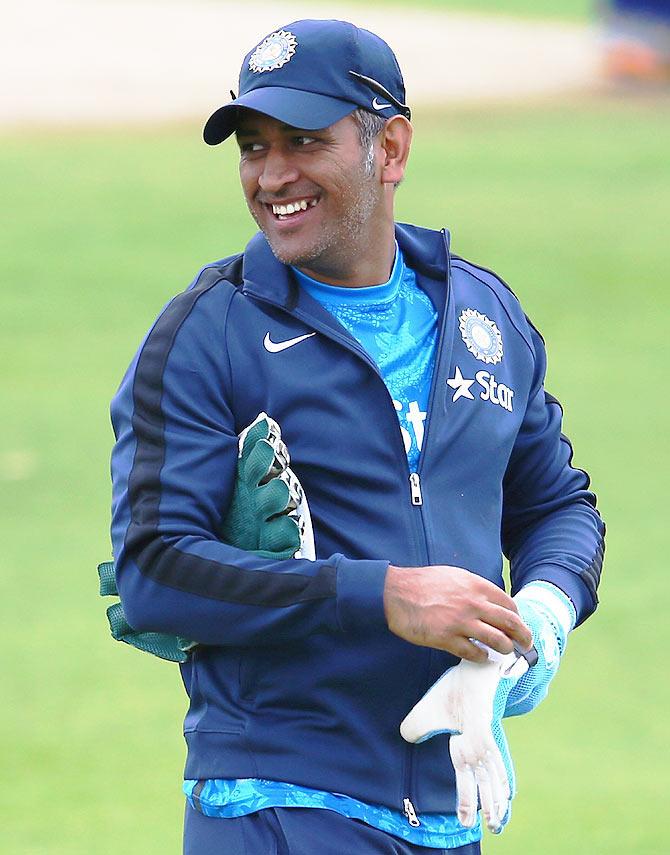 As M S Dhoni stepped down as India's ODI and T20 captain, some honest words from Captain Cool.
Mahendra Singh Dhoni=Glorious Victories + leadership skills + great determination + a super calm temperament...
If there's something youngsters can learn from Captain Cool, it's his ability to speak from the heart.
Want to know what we're talking about? Scroll down please...
Dhoni loses control of his bat during a T20 game against Australia in 2012.
Photograph: Daniel Munoz/Reuters
The highlights of Dhoni's captaincy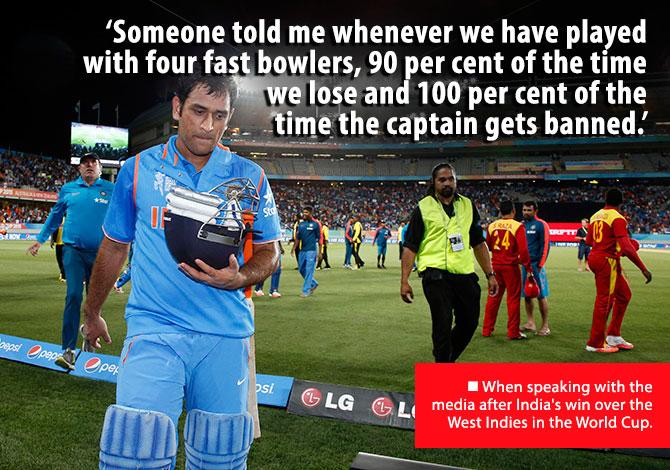 Dhoni leaves the field after India's win in a World Cup match against Zimbabwe, Eden Park, Auckland in 2015.
Photograph: Nigel Marple/Reuters
Would have staged dharna if Dhoni had quit playing: Gavaskar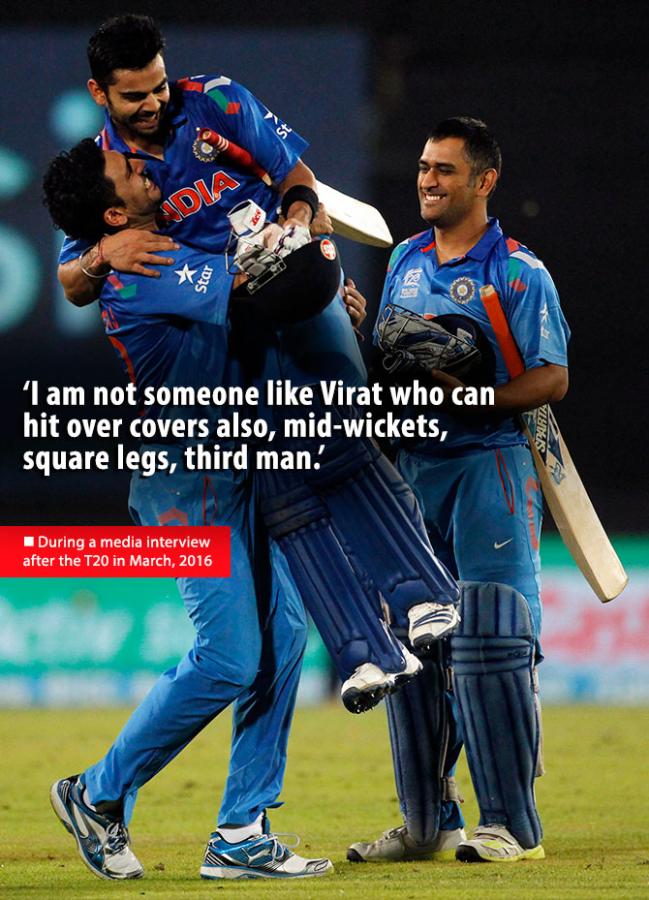 Yuvraj Singh congratulates Virat Kohli as Dhoni watches after India won the semi-final against South Africa in the ICC Twenty20 World Cup in Dhaka, April 4, 2014.
Photograph: Andrew Biraj /Reuters
What makes Dhoni India's best captain ever!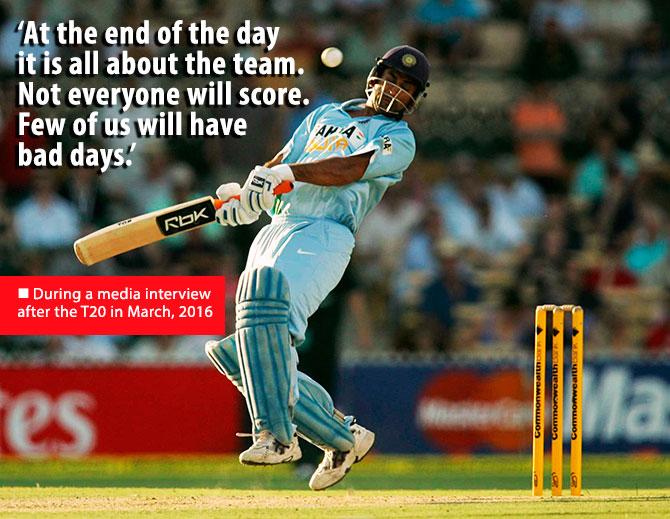 Dhoni ducks a high ball from Australia's Brad Hogg during an ODI in Adelaide in 2008.
Photograph: James Knowler/Reuters
How Dhoni was discovered: The untold story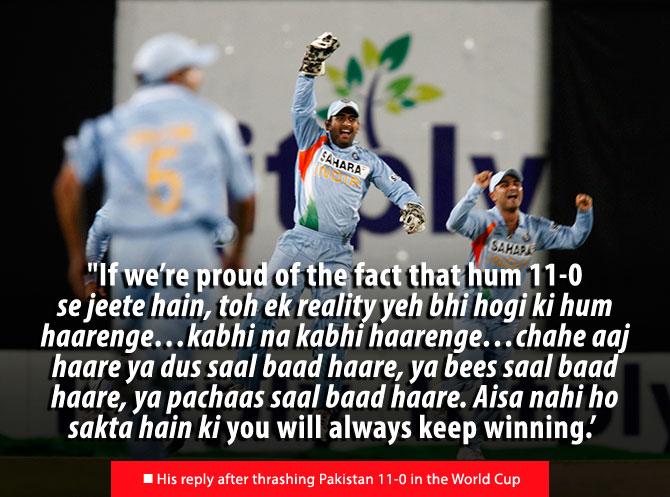 Dhoni celebrates Younus Khan's wicket during an ODI against Pakistan in Dhaka in 2008.
Photograph: Ashikur Rahman/Reuters
What are some of the best things you heard Dhoni says?
Let us know on the message board below.

Lead photograph: Matthew Lewis/Getty Images