'India is a multifaceted place that resides in one country.'
'I always say that there are 1.3 billion Indias and everyone takes their own form and shape of the country.'
A fascinating glimpse from Barkat: The Inspiration And Story Behind One Of The World's Largest Food Drives, Feed India.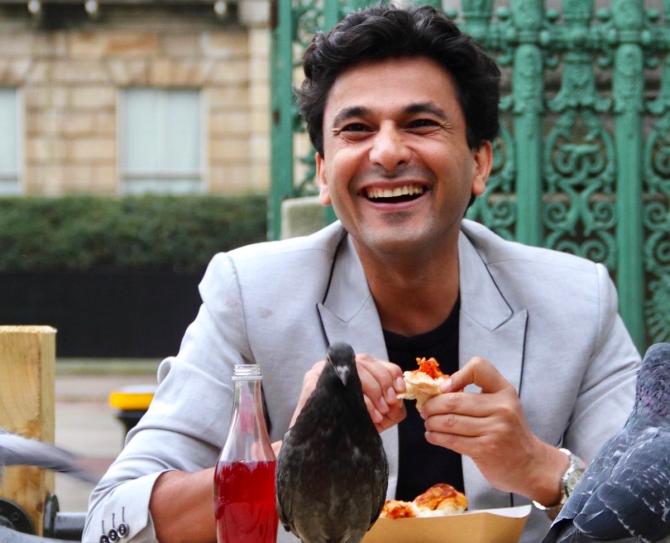 On 5 October 2011, I got the Michelin star and on 22 October, which was Diwali, I hosted MasterChef India. This was one of the most amazing months of my life!
But I realized that as I was getting this major platform to perform in America, I needed to utilize it on a bigger scale.
I had to find a way to tell the story of India and its food in a much grander way. I had to bring Indian culture to the West and to other parts of the world.
You cannot look at India with just a single lens; it's not possible.
India is a multifaceted place that resides in one country.
I always say that there are 1.3 billion Indias and everyone takes their own form and shape of the country. This became my mission.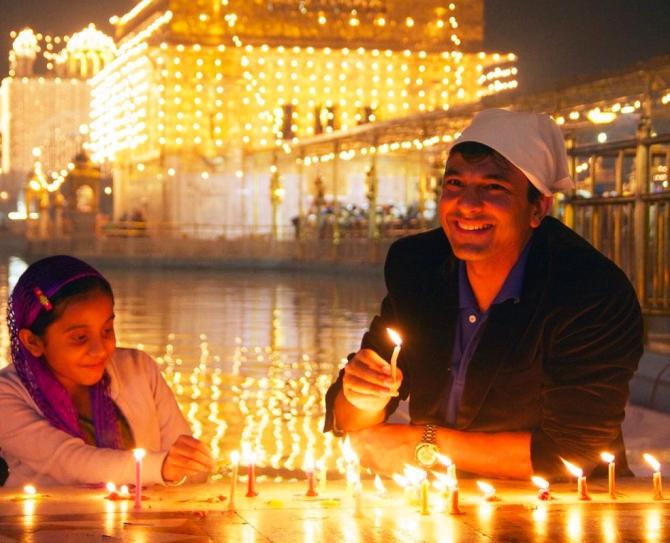 In the place I come from, we don't get these opportunities -- to go to the UN Assembly every year where you would be cooking for almost every world leader, including the president of America and the prime minister of India, and you would be invited everywhere.
I kept thinking to myself that there must be a higher purpose because I had never chased these things. I was just doing my job.
It's as if you're chasing a butterfly in a park; chances are you will never be able to catch it.
But, if you're still and in a meditative mode and you exude the energy that you will not harm the butterfly, she comes and sits on your shoulder.
I was looking at the universe in that way at the time, and I said there must be something massive that must be coming my way.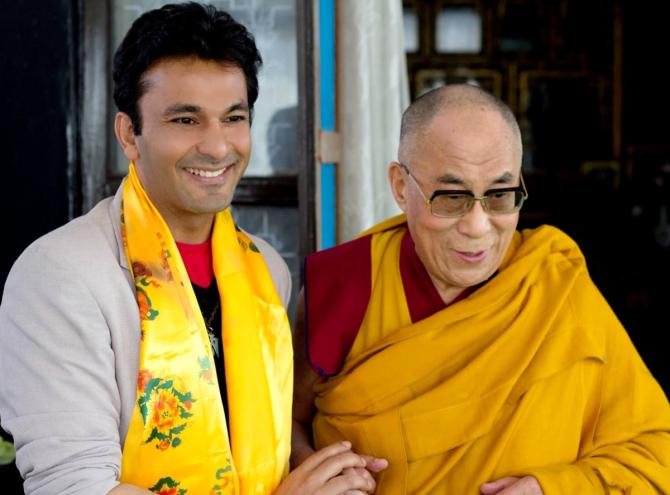 I was also doing one of my most treasured projects -- my book, Utsav, a culinary journey of India.
Utsav means a celebration. And even though I was born in a Hindu family, we celebrated everything in Hinduism as well as all the Sikh festivals, Eid, Christmas and Mahavir Jayanti.
This is unique to the Indian fabric; that we celebrate everything.
What could be better than a book that actually describes these beautiful ceremonies through the food stories?
I had the opportunity because of MasterChef, where I had this fantastic meeting with one of my mentors in India. Her name is Rita D'Souza.
She is a food researcher and author; she is one human being who encompasses all the greatness of Indian food and culture.
When I spoke to her, she said, 'For me, the biggest pride of India is its diversity. That there is always someone who's cooking in a different way. There is not just one way to cook.'
We bonded very well and she became the pillar of creating Utsav.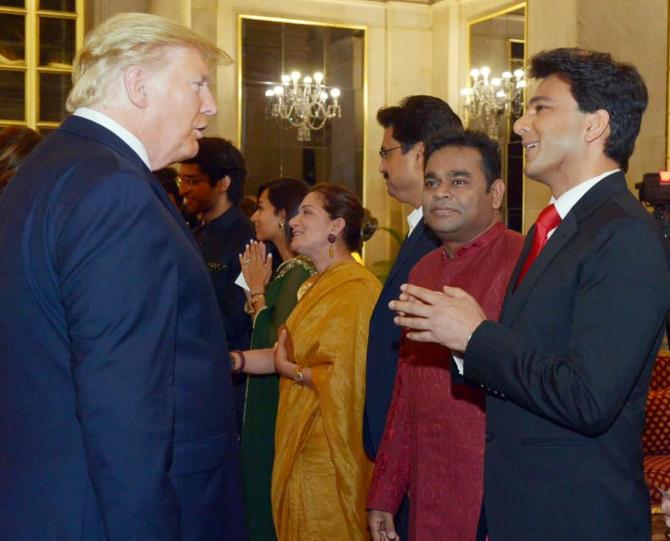 One day, Rita and I were discussing how we should start Utsav.
We had already done a lot of research, but we did not know how to start the book.
She said, 'What is one of your strangest memories of helplessness, a time when you couldn't help anyone? Let's start from that.'
I was a little surprised when she picked up this topic.
I said, 'Rita, when I was young, I was in Amritsar and there would always be power cuts. When there was a power cut in summer, it was so difficult because the people at the help desk at the electricity house would not help you. They'd just bang the phone down or they would not pick up the phone.
'So, we would have to take a bicycle and go to the electricity office and ask the help desk, people, when the electricity was going to be turned on. I don't know why we asked that -- possibly because at the least, it would make our wait a little better.
'If you knew that it was going to come in the evening, you could wait all afternoon in hope. And in the evening, if it did not come, you went back to the desk and hoped they would say it would come back in the night.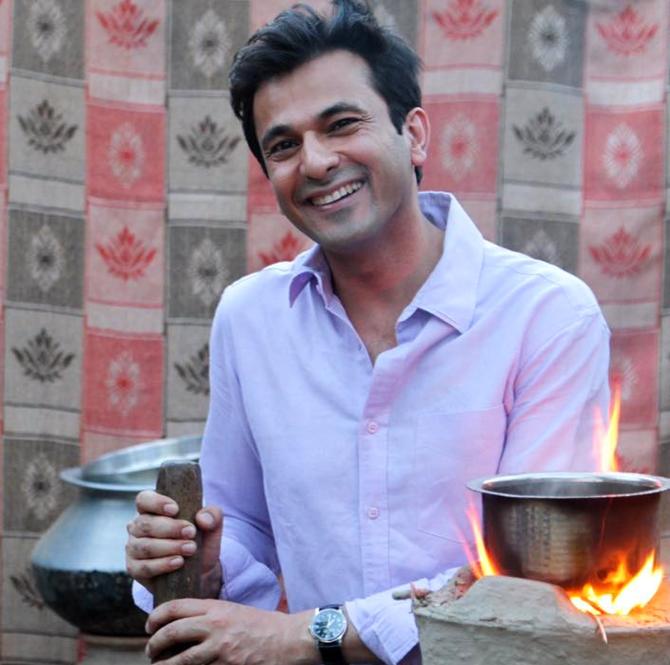 'Once, I took my brother's bicycle as I didn't have my own and as I was riding it to the electricity office, I stopped at a red light and there she was, Lakshmi.
'A transgender, wearing a red saree, standing in the heat, burning. I had seen Lakshmi from my childhood. I'd seen her dance every time a child was born in someone's house, and when there was a festival.
'The transgenders would come to your house; you gave them respect and a little money and they danced. They blessed you and then they left.
'But I had also seen her sitting in isolation, in pain, at the traffic signals. I'd seen her standing there for hours, begging people for money, knocking on their car windows.
'She stretched her hand to me and I looked at her hand with its dark lines of destiny and then I looked at her.
'The irony was that her name was Lakshmi, the goddess of wealth. She had stretched her hand out to me and I had nothing to give her. I looked at her very closely for the first time. I had great empathy for her. Her face had a lot of talcum powder and sweat was flowing down it like rivers, and they looked like tears.
'So much talcum powder, a receding hairline and pain. I told her I had nothing to give her. I didn't even have my own bicycle.
'She looked at me and said, 'Bless you, my son.' She blessed me because I stood there; I didn't shun her and I took time to listen to her. I had responded to her with the utmost honesty, that I really had nothing to give; this was not even my bicycle. She blessed me. It was one of the most memorable lessons of my life.'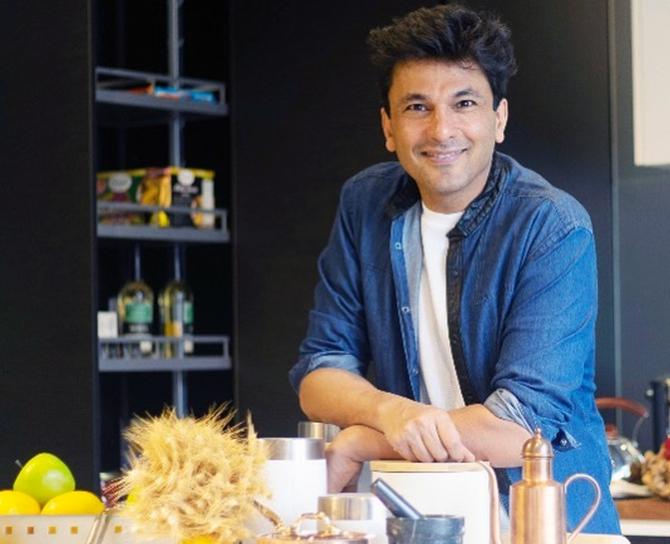 We said we were going to dedicate Utsav to the transgender community because they've danced for all of us when we were born, they've wished us luck or blessed us, and they've always been a part of our culture.
My grandmother used to say, 'Their status is higher than all of us because they're very close to God.'
We discovered that one of the biggest festivals of transgenders happens in India -- where the greatest number of transgenders come together, and this happens near Chennai during the second week of May.
I said, 'We're going to go there' and this was how Utsav started.
There were so many people distributing prasad to everyone because they wanted to celebrate the festival of those transgenders, who celebrate all our festivals.
Every little happiness, victory, childbirth -- they come to celebrate with us.
There was also mass cooking, where people were cooking rice and lentils and serving everyone.
I thought that, though the transgenders were an extremely marginalized community in India, it was wonderful to see the wealth they were sharing.
Someone was putting a little wok on a wood fire and cooking rice and lentils for them so that even in their processions and their celebrations, no one went hungry. A big lesson learnt.
Excerpted from Barkat: The Inspiration And Story Behind One Of The World's Largest Food Drives, Feed India by Vikas Khanna, with the kind permission of the publishers, Penguin Random House India.
Feature Presentation: Rajesh Alva/Rediff.com