Invisible Scars wants to bring domestic abuse out of the bedroom and into public discourse.
Geetanjali Krishna reports.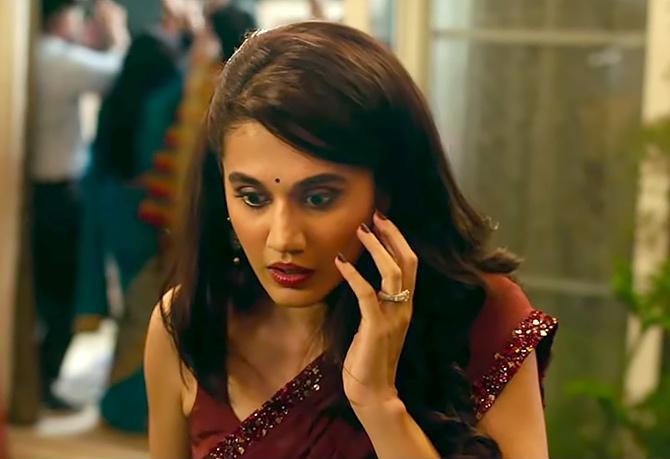 In the early days of the lockdown, Preeti*, a young woman from Delhi, called the women's helpline.
She was facing daily abuse from her alcoholic husband and feared for her life.
On Day One, the helpline said they couldn't rescue her because of lockdown restrictions.
On Day Two, she called the cops.
Two cops arrived on Day Three, took her statement and advised her to live amicably with her husband.
Her neighbours blamed her for causing a disturbance and asked her to find someplace else to rent.
By Day Six, Preeti lost hope in the system and withdrew her complaint.
Stories like Preeti's have played out over and over again during the lockdown in India.
"They highlight two urgent issues," says Ekta Viiveck Verma, founder of the online support group Invisible Scars.
"First, the lockdown has definitely increased the incidence of domestic abuse," she says.
The National Commission for Women helpline reports that distress calls reporting domestic violence have almost doubled.
On Invisible Scars, Verma has been receiving at least two distress calls a day since the start of the lockdown (up from about two to three calls a week in the pre-Covid days).
The second issue highlighted by the lockdown is more basic -- India is yet to formulate a uniform and compassionate framework to deal with domestic abuse.
"The system is broken," she says.
"It neither guarantees a safe haven for victims nor provides a uniform mechanism to report and handle domestic abuse."
In fact, Verma's decision to start Invisible Scars six years ago stems from this dissatisfaction.
"I was brought up in a very traditional community where domestic violence was considered normal," Verma says.
Over the years, she observed that survivors had no access to safe space where they could speak about their feelings and experiences.
Most didn't even know what resources they could tap if they wanted to walk out of abusive relationships.
And very few understood what an equitable relationship was.
Creating an online platform was a logical step.
This has made the Invisible Scars model replicable and one that can easily transcend geographies.
"We started a secret support group on Facebook where survivors shared experiences and gained strength from one another," she says.
But as the members grew (the forum has over 1,700 members today), Verma started collating lists of valuable resources -- counsellors, NGOs, lawyers and allies in different cities in India and abroad.
"Consequently, today when a survivor reaches out to us, we ascertain her requirement and then offer her a holistic support plan," she says.
Invisible Scars has tied up with Hyderabad-based My Choices Foundation for counselling support and has linkages with other such centres in Delhi, Mumbai and Lucknow.
Additionally, Verma conducts regular workshops to break the silence around domestic and sexual abuse.
"I even held one recently to help people become better 'allies' to domestic abuse survivors," she says.
"On our Facebook page, I put up a checklist of abusive behaviours. This helped one of our members realise that she was, in fact, being abused and she walked out of her marriage!"
Further, Verma believes that the need of the hour is to rehabilitate perpetrators of domestic violence and effect attitude and behaviour change among them.
Companies can help in this regard.
"Just like the Yellow Cards issued to errant players in international soccer matches, HR departments of companies could also issue warning cards to employees perpetrating domestic abuse," she says.
"They shouldn't treat domestic abuse as a 'personal' matter!"
Going forward, Verma dreams of creating a geographically agnostic platform for domestic abuse survivors where they can access a slew of free and paid services.
This will need funds she doesn't yet have, but Verma is confident that this will go a long way in bringing domestic abuse out of the bedroom and into public discourse.
---
http://invisiblescars.in.
To join their Facebook group, please send Ekta Viiveck Verma a request or e-mail info@invisiblescars.in
Feature Production: Ashish Narsale/Rediff.com
*Kindly note the images are posted only for representational purposes.