We'd asked you, dear readers, to share your most fascinating travel stories.
Here Rediff reader Shriram Prasad shares one of his best tiger spotting experience in Tadoba, Chandrapur.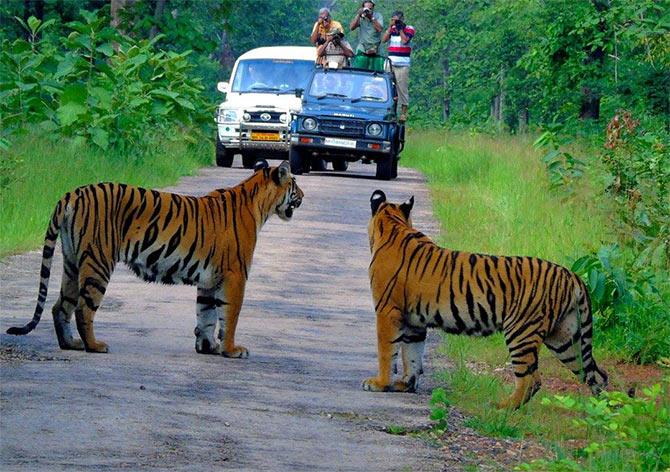 I spotted not one or two but four tigers on my birthday.
We were visiting Tadoba in the month of September.
It was my birthday and the first safari of the tour.
After five minutes of entering into check post, we saw a calf mauled to death.
There were bite marks and blood marks on the poor calf.
The ranger said it was a fresh kill and he assured it was killed by a tiger. We were excited and waited near the kill to see if there was any tiger nearby.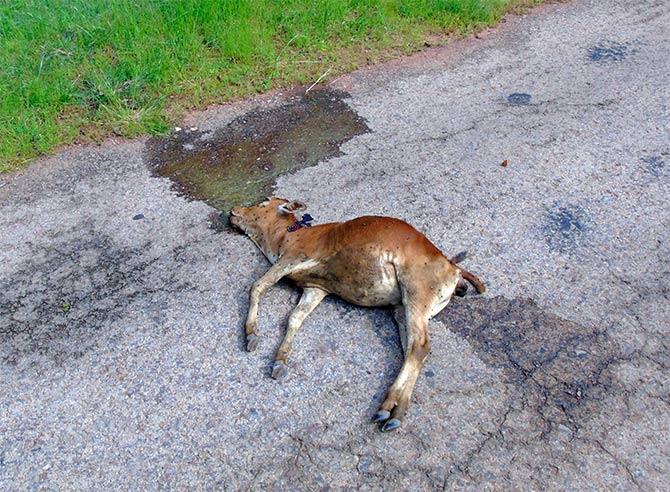 A few moments later, we heard some rustling nearby.
Our jeep moved ahead to check and we saw the majestic strips hidden in the bushes.
We heard some more rustling.
Soon, three cubs emerged from the bushes. They were cubs but still huge.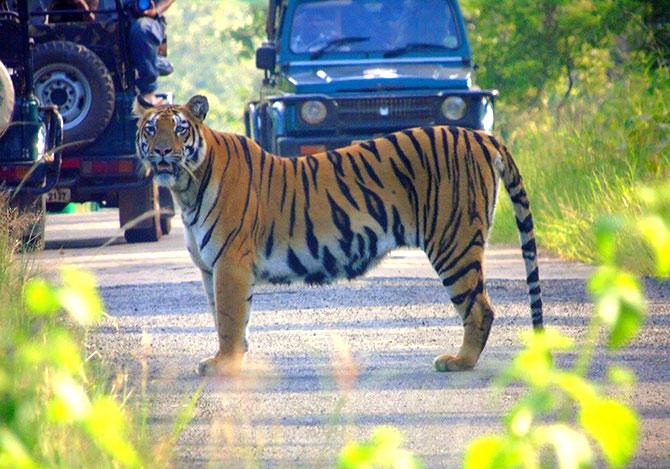 They were followed by their majestic mother Maya, the one who had killed the calf to feed her family.
The ranger informed us that Maya had killed the calf and had gone to fetch the cubs for the meal.
We saw the family of four walk past our jeep. We were silent, couldn't utter a word.
The only noises at the moment were coming from the click sounds made by our cameras.
The moment Maya passed me it gave me a stare.
It was a face to face moment which made a stunning picture.
We were mesmerised by the scene.
WATCH THE FULL VIDEO BELOW: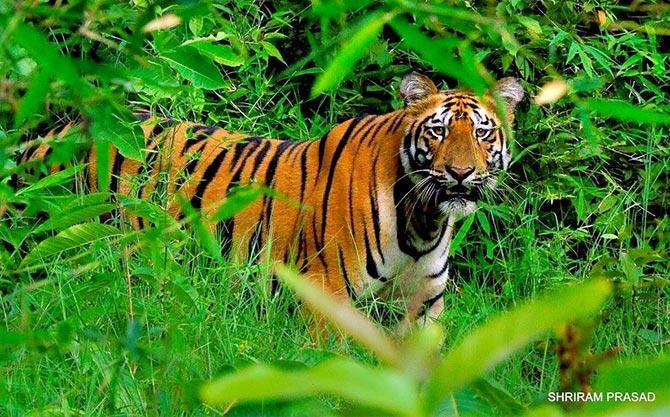 Unfortunately, we were asked to move further by the rangers so that we don't disturb the tigers from eating their meal.
After the trip I uploaded the pics of the tigers in a contest conducted by Aircel CSR initiative.
The interesting part was that I did not have a DSLR at that time; I had a point and shoot camera with a high zoom capacity.
I never thought they will consider my pictures, but I was awarded first prize for the pictures.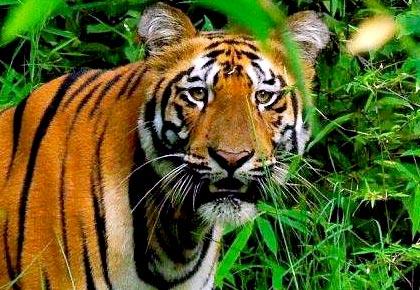 ---
Invite
Do you have interesting travel stories that you'd like to share with us?
Simply write to getahead@rediff.co.in (My travel story) along with your NAME, LOCATION, PHOTOGRAPHS and a short description of your trip.
We'll carry the best responses right here on Rediff.com!