What does summer mean to you? Share your #Summer Pics and memories with us.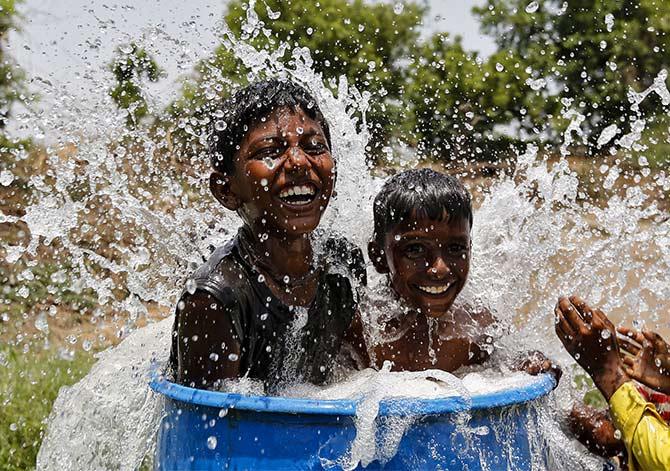 Summer means fun time.
Photograph: Amit Dave/Reuters
The nip in the air is replaced by the warm sun.
The temperatures are soaring and everyone's finding new ways to beat the heat.
Summers have finally arrived!
It's that time of the year when you want to jump into a pool of water and swim away to forget the blues.
The sights of icecream and gola will make your mouths water.
You'll want to visit your grandma's village and chomp on mangoes, bond with cousins and read your favourite comics under the banyan tree.
Or maybe visit the local fair and enjoy a ride on the giant wheel or a roller coaster.
Summers, for some of us can bring back so many priceless memories.
Fact is, you'll never be tired of summer if you know how to celebrate life.
Dear readers, what does summer mean to you? Tell us.
Is it the food, memories or something else?
Do you have a photograph that best describes the season?
We want you to share your best summer memories with us. You can simply upload them here #Summer Pics.
You may also e-mail your photographs to getahead@rediff.co.in (subject line: Summer Pics) along with your NAME, AGE and LOCATION. We'll carry the best responses right here on Rediff.com.