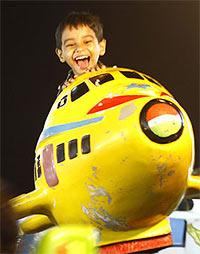 The ice golas, the board games...and bonding with friends -- summers used to be so different back then, writes Divya Nair/Rediff.com
For most of us born in the '70s and '80s, the summer brings with it a cartload of memories from our good ol' bachpan.
Those were the days when television sets were rare and one had to actually run door-to-door to call friends to play.
As kids, we never really cared about the scorching heat or worried about getting tanned or sun burnt. We just wanted to have fun.
Those were carefree days when the sweat dripping off our brow on a blazing hot day didn't really matter.
1. Sucking on a gola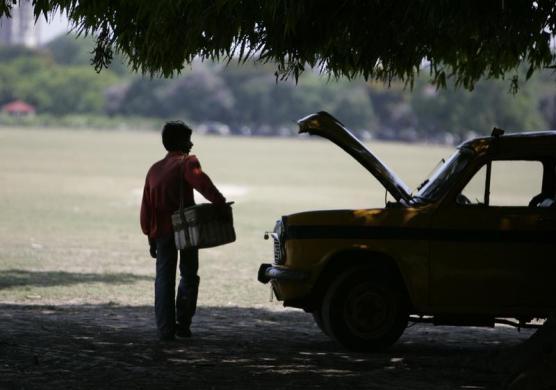 Photograph: Parth Sanyal/Reuters
No matter how much our parents warned us, come summer, we'd still go after the roadside golas and pepsi colas that would fit our budget.
The chorus chants of "Kala khatta", followed by stained lips, tongues and clothes easily summarise the simple joys of enjoying these summer coolers.
2. Jumping into a pond
No, no, we're not talking of chlorine treated swimming pools.
As kids, we enjoyed a dip in the ponds and lazy rivers of our respective hometowns.
It did not matter that some of us could not swim to save our lives. We enjoyed splashing about in the water, spotting fish and staying afloat for hours with our friends and cousins.
Some of us, I am sure, would credit our swimming skills today to a certain makeshift rubber tyre float.
3. Travelling by train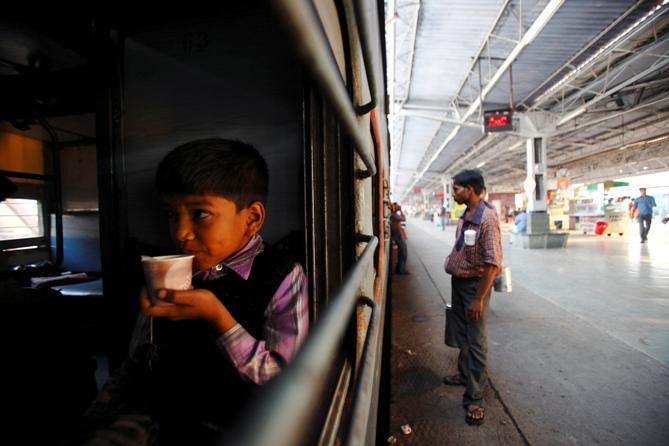 Photograph: Navesh Chitrakar/Reuters
Long train journeys were worth waiting for.
The hope of finding and making new friends, watching the passing sights from the window seat, trying to spot the engine when the train would turn and haggling for snacks at local stations added to the excitement.
Remember card games and Antakshari?
5. Reading comics
Tinkle, Indrajal, Chandamama, Marvel… name it and we'd have read them all.
Uncle Pai, Vikram-Betal, Archie, Suppandi, Phantom, Mandrake, Tarzan, Bahadur, Richie Rich… think about them and the characters spring up like a 3D movie.
Reading comics would transport us to a different world and was easily one of the best ways to kill time.
Now, how do we explain this all to the Kindle generation?
2. Playing saanp seedi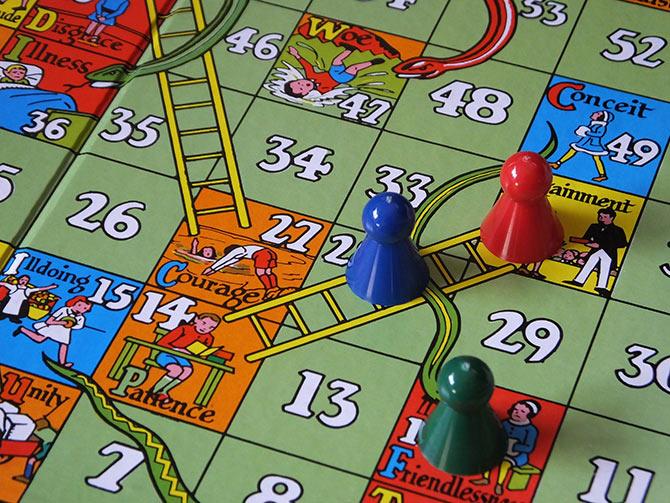 Photograph: Jacqui Brown/Creative Commons
Kids born after 2000, please excuse us for sounding so childish, but the popularity of the board game Snakes and Ladders could put to shame today's Android version of Temple Run or the Xbox driven Mortal Kombat.
From two players to four and sometimes more, this indoor game could easily keep us busy for hours. It taught us early in life that winning was about patience and a lot of luck!
6. A picnic to the hills
To escape the city heat, our parents would ensure we took a small trip to a nearby hill station to soak in the cool climes. Ooty, Matheran, Mahabaleshwar were some of our top choices.
On the rare occasions when we couldn't take a trip, we'd open the refrigerator door and pretend like we were chilling.
I even remember placing buckets of water in different corners of the room so that the air would become cooler at night. Jugaad, I tell you!
7. Enjoying haapus
What's a summer without the Alphonso mango?
Our grandparents in our hometowns would save us mangoes and jackfruits so that we could dig into them as soon as we got there.
It was a different adventure to chuck stones and collect our own share of mangoes from the trees, not to mention climbing them, getting hurt and staining our clothes while eating the mangoes.

8. The annual mela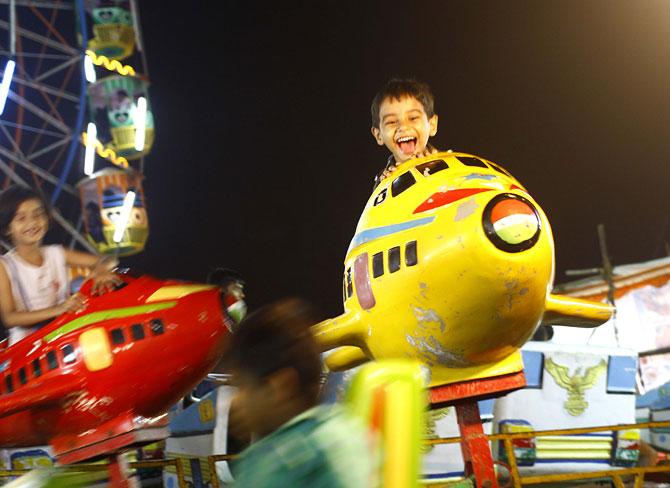 Most kids will remember attending the annual mela (local fair) during the summer vacations.
There would be a giant wheel, a maut ka kuwa (well of death, where motorbikers and car drivers performed daredevil stunts), enticing street food and lots of stall-based games where we could try our luck to win a cheap prize.
9. Summer coolers
After a tiring day out in the sun, when we returned home, we'd be treated to a glass of aam panna, kokum sherbet, nimbu paani or chaas.
Not to forget, of course, Rasna and Rooh Afza. An extra glass was always welcome.
10. Bonding with cousins and friends
Summers also meant sleepovers and bonding with cousins and friends over games and pranks.
We'd play, laugh, fight, share gossip and be as naughty as possible. Each day was filled was surprises and our parents would have to drag us back home for meals and at the end of the day.
Those days, most of us did not have the luxury of an air-conditioned home. And if we were visiting our villages, we'd wake up to a power cut, sometimes in the middle of the night.
Yet, there was little to complain about.
We never got bored or lonely. We didn't have to look for things to do to kill time. There was always much to do with so little time.
All those fun things we did back then are now safely tucked away in our memories.
What memories do you have of your summers as a child? Do share them with us at getahead@rediff.co.in. Don't forget to mention your NAME, AGE and the place you are from.
You can also share your #Summer Pics -- and we'll publish the most interesting ones on Rediff.com and India Abroad.